…Totally into black women.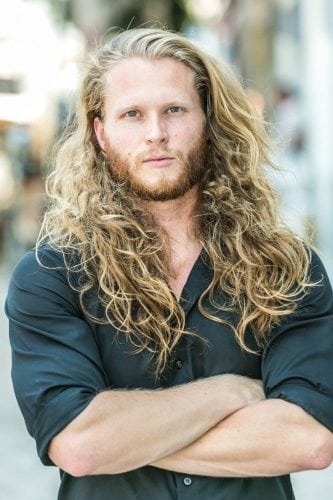 We interviewed Aaron Groban, who agreed to tell their stories privately, about his preferences for dating black women. Aaron is a working actor and proud Christian man, who believes God has a black woman as a wife for him. He explains his reasons, his experiences, and why he participated in Pros and Cons: Dating White Men. 
So why did we interview Aaron? Generations of black women have been told that attractive, exciting, and NORMAL white men would be interested in us romantically. We've had it drummed into us that if a white man is interested in us, it's because of some shady, nefarious reason. We're told that we'll only be a fetish. They'll never bring us home. Never marry us.
It's those assumptions, myths and beliefs we have that, whether consciously or unconsciously, cause us to avoid the overtures of white men. We're so worried of being taken advantage of, looking like a fool, or being rejected that it literally paralyzes us. How man white men have you ignored, spurned, or rejected because of that deep-seeded fear? How much friendship, companionship, and love did you keep out of your life?
Countdown until this Pros & Cons series goes up in price by 50%…


Follow Christelyn on Instagram and Twitter, and subscribe to our You Tube channel. And if you want to be a little more about this online dating thing, InterracialDatingCentral is the official dating site for this blog.