Last weekend when I attended the Natural Products Expo in Anaheim, California, I met Richard Gallucci, Senior Vice President of Field Sales for Sundial Brands. Never heard of them you say? Yes, you have. They're the umbrella company for Shea Moisture, now both owned by Unilever. All this business gobbledygook is important to understand how and why Shea Moisture was #cancelled after a series of seemingly insensitive missteps in their advertising campaigns highlighting non-black women and their "curl struggles." This offended its core customers–black women with kinky-coily hair–who catapulted them into a household name and boundless riches. I had also side-eyed the company about their confusing direction to move away from "black hair products" to more mainstream offerings. That, coupled with a sweeping reformulation of its signature twist-out staple, Coconut & Hibiscus Curl Enhancing Smoothie.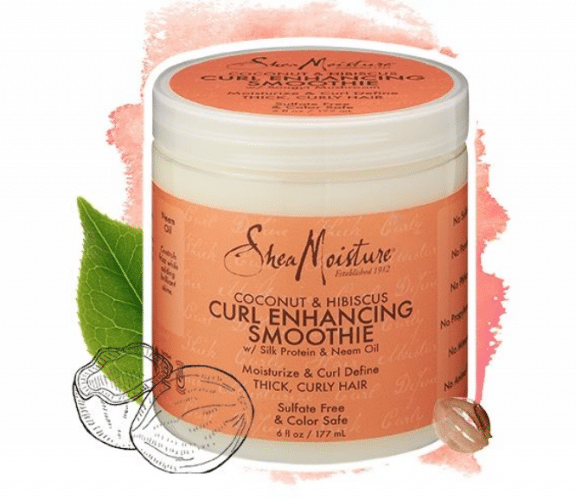 People in the natural hair community thought the formulation change of that much-loved and used product was a play for a clientele with a softer, looser curl pattern. I thought so too. But after my conversation with Gallucci, I was informed that the formula change was due to the original recipe containing "questionable" ingredients that did not go in line with their commitment to clean beauty products without harmful chemicals. When Gallucci told me this, I asked the obvious question, "Why did you just say so?"
"We should have," he said. Shea Moisture did what many companies do–change up formulas with no notice. In the absence of the facts, however, people will fill in the blanks. Many suspected they changed the smoothie formula because they wanted mixed and white women to use it. They never went out in front of that, which turned out to be a missed opportunity to show their core customers they changed the formula because having hair "laid and slayed" isn't more important than the health and well being of their core customers.
In the case of the ad debacle, Gallucci and the surrounding marketing execs who moved in and out of the conversation blanch at the bad old days of the series of ads that got them #cancelled by so many. According to them, there were several variations of ads that looked–in their totality–like a fair representation of all their targets…chocolate, kinky haired ladies included. But what got distributed on Facebook didn't quite have the desired effect. Some Shea Moisture fans got versions of the ad combinations that obviously offended them.
Moving forward, the folks at Shea Moisture plan on doing a better job of communicating better with their core customers, whom they say they are committed to. Of course, we all can make our own decisions about the products we wish to patronize, but I thought it might be beneficial to hear their side.
Follow Christelyn on Instagram and Twitter. And if you want to be a little more about this online dating thing, InterracialDatingCentral is the official dating site for this blog.