Talk about overcoming obstacles and reaching for excellence.
Remember, Serena Williams is from the hood–Compton is the heart of Blackistan. This is a woman (with the help of a ball-busting dad) rose above the negative influences of her environment and became a successful sportsman and businesswoman. Now here she is, the comeback kid at Wimbledon and holding the new record for a woman over 30 winning her 5th title.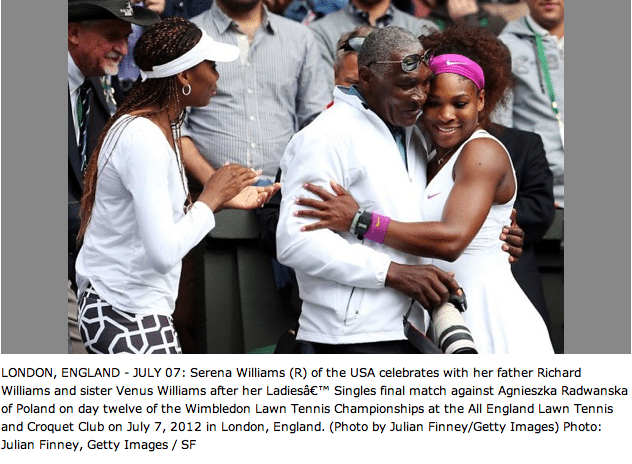 This woman and her sister, Venus, have been laughed at, bagged on, talked about and belittled, and still the move toward excellence with a quiet dignity. And in the end…they always win. So, steady hand clap for Serena.
Oh…and damn I bow down to that perfect arse!! J-Lo ain't got nothing on her!!