You might not have heard of Sandra Booker yet, but rest assured you will. She is one of THE MOST TALENTED jazz singers I have ever heard. Her voice is so smooth and rich–her message is one of love. She recently recorded a CD in celebration of the 45th anniversary of the Loving victory over the State of Virginia, and every.single. song. is. lover-ly.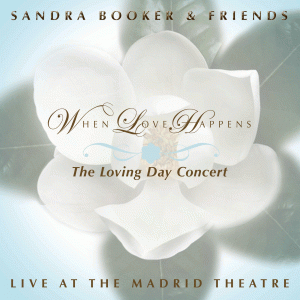 I must have played those tracks a dozen times on my recent road trip from Southern California to San Francisco. My absolute favorite song is "Café du Monde." Take a listen at the samples here, and take it one step further and BUY the damn thing–you will not be disappointed.
But right now, Sandra needs all our help. She's enrolled in the International Jazz Vocal Competition. This competition ends TODAY at 2:00PM PDT. She needs OUR vote. It takes just a second, and you'll earn your cool karma points for the day. Vote here. When you get to the page search the performances alphabetically. Sandra is on page 23 and she has three songs listed.