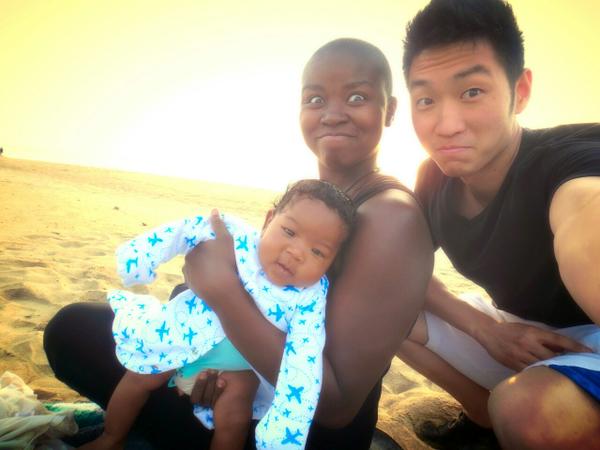 First off, I LOVE this couple. Dude is cuuuuttteee…..
This is just so beautiful…looks like Lee, the husband, is stepdad to Maze's four other kids (wowza) and they have one between them. From what I understand by fans of the channel, Maze had one child by her college boyfriend (black), three more from her ex husband (white). Someone just asked me if there was any hope for her dating interracially because she was a mother of five. I think this couple answers that question; although that won't be the norm. Most men prefer starting their own families from scratch.
Back to the video. The Grandma, Lee's mother, was resistant to her son marrying and mating with a black woman, as I found many Asian mothers are. This is mainly because the culture of the community is that the son is EVERYTHING, and carries the traditions and cares for the parents in their old age. They're basically against any race of woman who doesn't have that collectivist mindset. Even white women have a hard time–but usually not as hard.
But take a look at 6:12 in the video…you can almost see the moment when that hard heart of hers is softened by looking upon her beautiful blasian grandson.