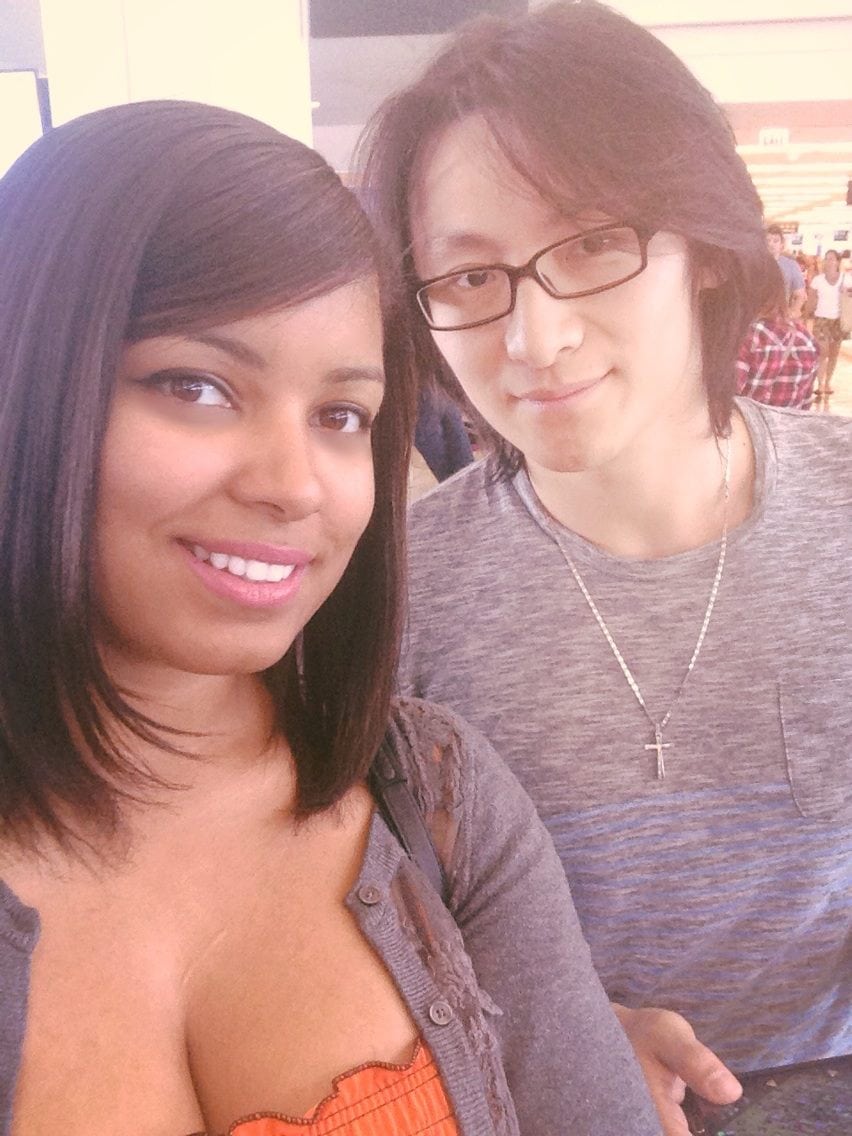 I've been telling you guys about my friend, Silue, a first generation Chinese American man who has a preference for black women. He's had mixed success–one tragic relationship resulted in his mother not wanting any part of it. And then there's even more extreme cases I've heard of like one mom threatening to commit suicide if he continued to date a particular black woman she didn't like.
Past situations left Silue deeply hurt and disillusioned about his mother's negative impressions of African Americans. But apparently, that didn't deter him from doing EXACTLY what he wanted to do. Take a look at Silue's girlfriend, Kelly, whom he met on Afroromance.com, the very website I recommended he visit.
The couple has been seeing each other for a year now, and I have some exciting news: Silue's mother and family love her. Why? "Shes very well mannered. She helps out with everything. She and my mother talk for hours," he told me.
Well, it looks like Silue's mother's hysteria was less about prejudice and based more on a fear that the woman her son chose wouldn't understand the cultures and values of Chinese people. In that culture, the parents are held to the highest esteem by the potential daughter-in-law, and it's not uncommon for the mother to stay in her son's home in her late years.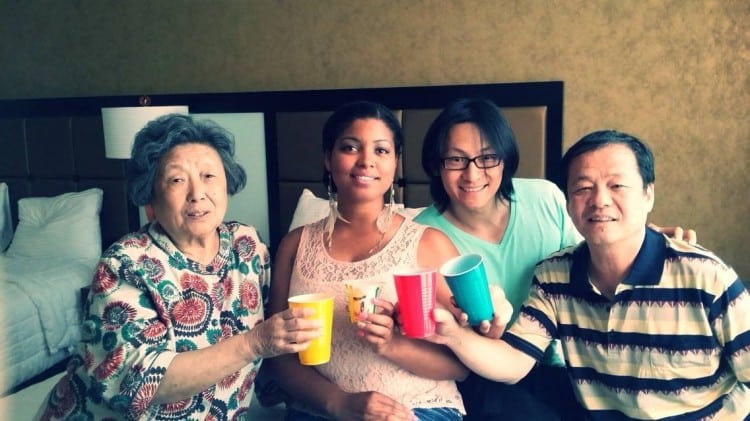 RULE OF THUMB: Family is extremely important to Asian men, as well as what their family thinks of their significant other. If the guy won't introduce you to his family after six months of dating, that's a red flag.
I love getting stories like this, because it adds a bit of balance to the notion that ethnic men are less inclined to date interracially due to culture and tradition. If a woman who loves her man has an appreciation for his culture and has no problem adopting them into her own life, and if the man is strong enough to hold to his principles and desires, I have hope that the relationship can work in the long run.
If you're open to dating men like Silue, it's best to connect with them in groups that have already established their openness to date interracially. Websites like Afroromance, and online Facebook groups that connect you with like-minded people such as Black Women and Asian Men United take a lot of the guesswork out of whether or not an Asian guy is open to interracial dating.
Yay to Silue and Kelly!