As the last gasps of summer harken the end of the season, on last read you might want to fit in is Hola Morocha, a memoir by author and long-time BB&W fan, Jennifer Poe. Hola Morocha chronicles Jennifer's impulsive move to Buenos Aires after a painful breakup. At just 22, brave Jennifer embarked to a country to live for six months, with virtually no knowledge of local Spanish. Her adventures are full of hilarity and vivid detail as she walks you through the sights, the people and…the burgeoning love.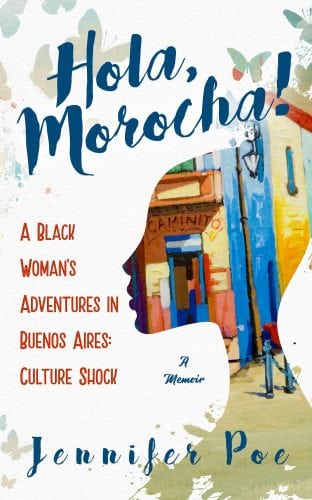 As we strive to encourage black women to take bold, calculated chances, this is one adventure we're getting on board for.
Follow Christelyn on Instagram and Twitter, and subscribe to our You Tube channel. And if you want to be a little more about this online dating thing, InterracialDatingCentral is the official dating site for this blog. 
Check out our interview with Jennifer, with the juicy details!
https://youtu.be/RkF1pOP4SPo
Support a sister and pick up your copy–you won't be disappointed!