I met Alena and Joe (MAZELEE) while they were at the VidCon Convention in Anaheim. I absolutely love this #AMBW couple, because they are so authentic and humble. Despite major success, they make it a point too interact with everyone. The couple is definitely invited to barbecue!
Sometimes you get opportunities to meet people you look up to in social media only to discover that they are very different from what the portray themselves to be. Not this couple. They're even more awesome in person. While they've only been married for three years (and had a new baby a year) they often behave like an old married couple, with Alena correcting Joe when he "misremembers" certain details about their daily life. They're love is so easy and quiet too, and I often smiled to myself when Joe would casually grab her hand, or how when he made her laugh, she's fall onto his chest. Towards the end of our interview, they told me the story of how they met, and how it was a long road that started in high school. We talked about the kids, and their relationship, and Alena causally mentions that with all the convention activities, they hadn't have a lot of alone time. She was debating whether they should go to a party or just hang out together. She asked Joe, with that sweet, easy smile, "Do you want to spent time with me or go to the party?"
"I want to spend time with you at the party."
So damn cute.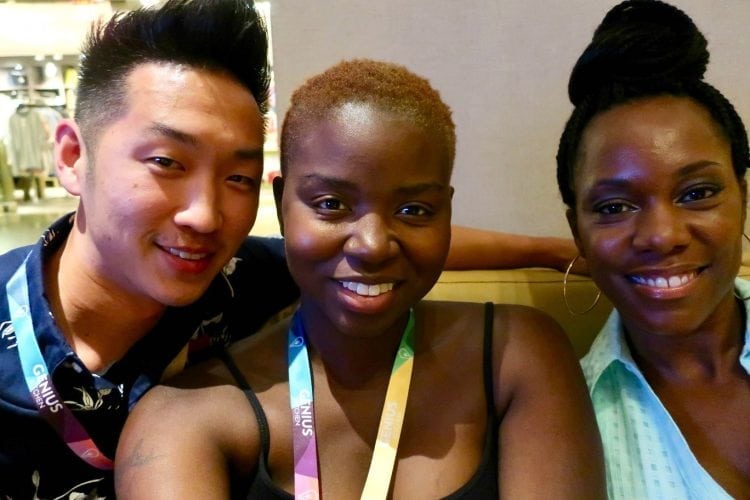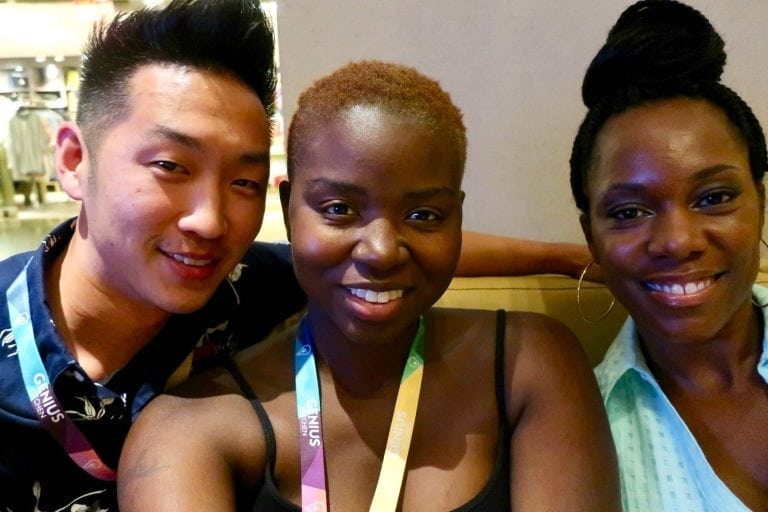 Subscribe to MAZELEE here.
Take a look and listen to our interview with MAZELEE
https://youtu.be/ogU3QraLmzk
Check out our video info series, Pros and Cons: Dating Asian Men, to hear interviews, personal stories and advice about black women dating Asian men, and their success and challenges.
Follow Christelyn on Instagram and Twitter, and subscribe to our You Tube channel. And if you want to be a little more serious about this online dating thing, InterracialDatingCentral is the official dating site for this blog.