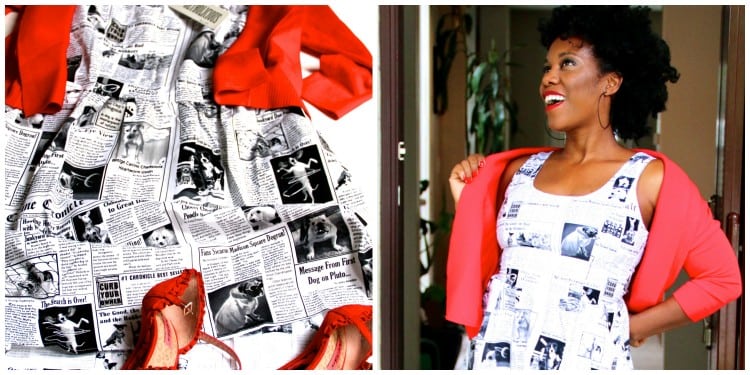 I absolutely LOVE this look from ModCloth, one of my favorite classy, feminine vintage online stores. The newspaper print is of adorable little puppies. Get it? Newspaper…puppies? 😉
Whenever I go to a conference or networking mixer, I like to wear unforgettable outfits, so that the people I interact with will have a lasting impression. Nothing to garish–but enough to stand out from the crowd.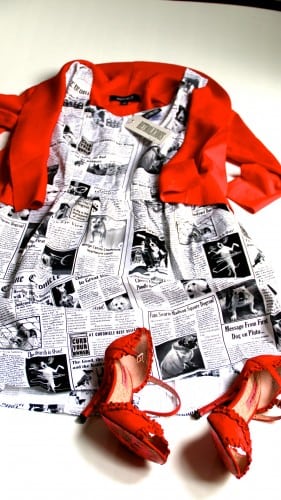 This wildly popular, Start Spreading the Mews Dress ($79.99) is perfect with a pair of red heels and a red sweater, or mix it up with some yellow or lime green…even hot pink! It's 100% cotton, and I'm wearing the size medium. I find that ModCloth runs a bit small.

Make sure you check the size chart before you make your selection. They also have plus sizes, with cute styles the model has on above.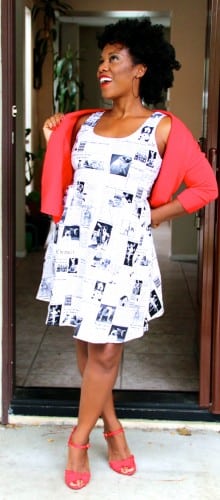 The fit and flair is very forgiving of any imperfections around the middle, and the it's above-the-knee cut adds an air of playful sexiness.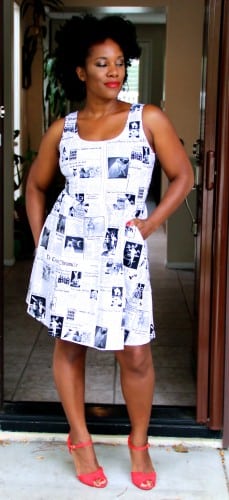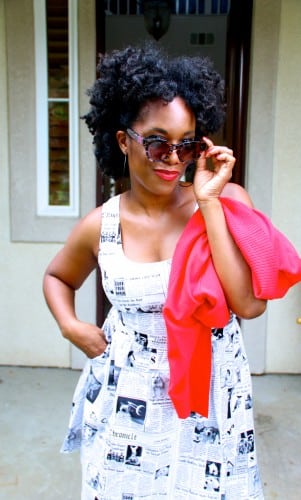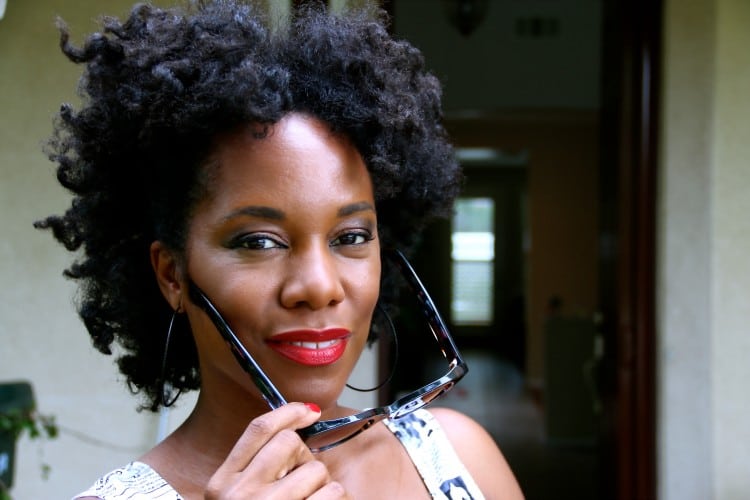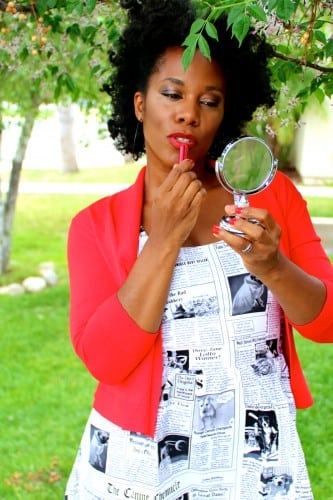 As for makeup, I'm wearing 100% Pure Fruit Pigmented Pomegranate Oil Anti-Aging Lipstick in Primrose. I love how it goes on so moisturizing, but finishes perfectly…almost like a lip stain.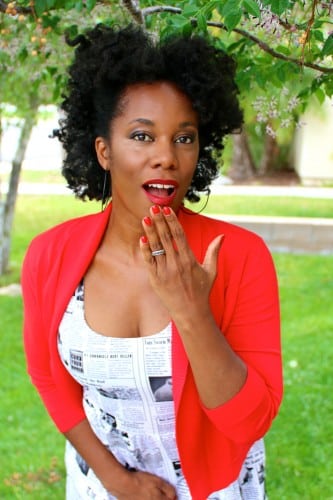 Have you checked out ModCloth? Click this link and get $20 off your first order (minimum $100).