In this interview, we will be continuing our first Pink Pill Spotlight. We will explore tips and tricks while on the date. Many thanks to Naomi for suggesting this series and volunteering to be the first interview subject.
Do you have any tips on things to do during the date?
I recently went on a date with an older man. He practically worshipped the ground I walked on. Our date was in Spanish. I would suggest that if any of our readers are learning another language while travelling and dating abroad, it is time to brush up on your skills. Monolingual dates might be a thing. You will want to learn some basic sentences and brush up on some vocabulary in areas you are interested in. It will really come in handy, particularly if you are in a place where people do not speak much English. In Spain, I know the language, I want to practice speaking with someone and I want to get to know people. It is a win-win!
What happens when things don't work out?
If things do not work out, it is okay. I may still go out on dates that are not a good fit for me at first. I may just take the opportunity to make a connection, to learn more information about an industry or to simply network. It is important to take life as it goes and make the most of it.
Men might judge me a certain way due to me being a foreigner – it depends on the person. You have to be street smart and learn how to read people. Vetting is key. You will want to take the time to see if these men show their true colours in conversation and how to respond to them. I will go on dates to learn what is the good or the bad out there, and to learn those lessons.
Don't take the dating process too seriously – I don't! I am constantly learning. I am getting to know the food, the language, the culture … it is all new to me, in a fun and exciting way.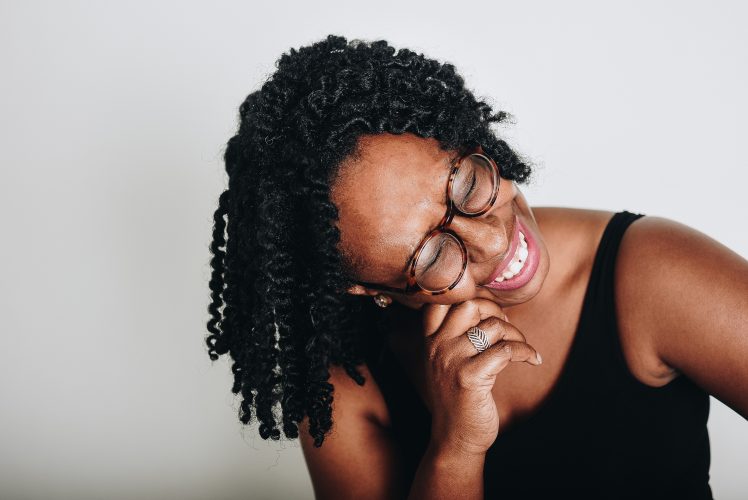 Would you like to share any other dating experiences?
I am coming here to work and prepare myself for marriage. I went to France for a visit and had a date there. That date wasn't so great romantically but was good in terms of career and networking.  not all dates are a 'win' romantically. After every meeting, I take the time to reflect on how each date goes.
How do you find that this process helps you?
When I take the time to reflect on each person and each date, I pick the specific traits and qualities that I like about someone or each outing. For example, I think it is important to pick someone who is in a good position financially. My ideal guy would be someone from France, who is interested in business or finance. However, I am open to every man that comes. I'm looking for character over color: the best man for the job.
Do you find that dating experiences across European countries differ a lot?
Oh absolutely. Each country comes with its own language, culture and history – all of these factors can affect smaller things, like how men will act on a date. Make sure to take note of cultural differences. Learn the differences and make the necessary changes so you can win. Some of these cultures may be more expressive and physically open and affectionate. For example, French men love PDA. Consider expanding your options more.
Some people may beat around the bush, while others are more direct. Some people may be really interested in being polite like the British, while others may not emphasize politeness when they speak. They could be more direct. Take the time to learn the culture around you, so that you don't make a mistake that could spoil the date.  
Thank you so much for reading this interview! If any of you are interested in participating in this series, please leave a comment below or connect with Christelyn Karazin. For more information about The Pink Pill, the world's first self-development online course specifically for black women, click here.
Photos retrieved from Create Her Stock.