Today, we'll be speaking with Ted and Cheyenne, from Georgia. Many thanks to Khadijah for connecting us.  Ted decided to join us for part of the interview, so you'll get to hear from him too. Thank you both so much for speaking with me. 
Why don't you introduce yourselves to our readers?
C: My name is Cheyenne and my husband is Ted.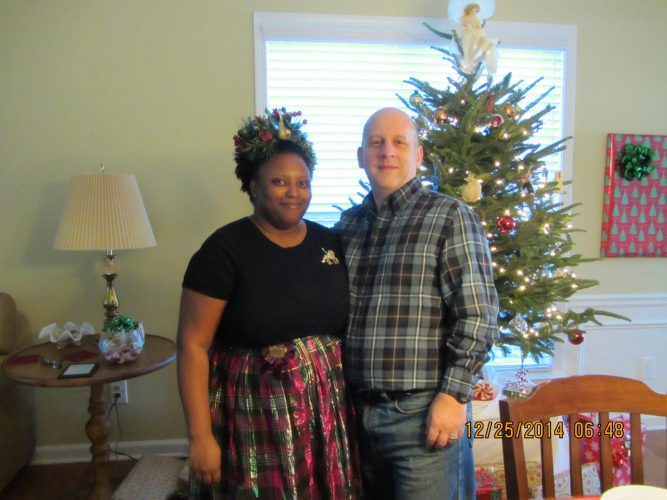 How did you meet?
C: We met online, on a website called soulgeek.com. Funny enough, I haven't been back there since we met. While it was a dating site, there were so many other things to do there. I could meet people, play games or connect with friends. I enjoyed reading fanfiction and it was available there. It made membership worthwhile, as there were other things to do on the site as well.
What are your cultural/ethnic backgrounds?
C: We're both from America. When we met, we were living in the same city in Georgia. However, he's originally from Cleveland and I'm from Florida. He came there to Georgia as a child. I moved there as an adult after a break-up. I lived here for 15 years before meeting Ted.  What's funny is that we both actually attended some of the same past events at the same time.
Were you living in the same part of town? 
C: I was living in a major city in Georgia, and eventually decided to move to a different part of town. We were in the same city, maybe about thirty minutes apart.
How long did it take you to meet up in person?
C: It took a couple of months. He didn't have a picture up on the website, so I wanted to make sure he was a real person. 
Where are you now in your relationship?
C: We'll be married for seven years by October. We've been together for a total of 9 years. 
When did you know it was going somewhere?
C: It was gradual. It was a really easy transition. We both came to realize it together. I didn't want to profess my love until I knew how he felt. Ted was waiting to say how he felt, but I think I started to feel really sure about things after a while. 
What is your ideal date?
C: We love indie films and things off the beaten path. We also like playing board games.
What is the best thing that you like about each other?
C: I tend to be friendly, but reserved. I don't try things out unless I know how it turns out. He helps me to explore new horizons and throw caution to the wind. 
T: I love her whimsy. Cheyenne likes to add song lyrics in conversation and things like that. It adds spice to life. I really love her spirit.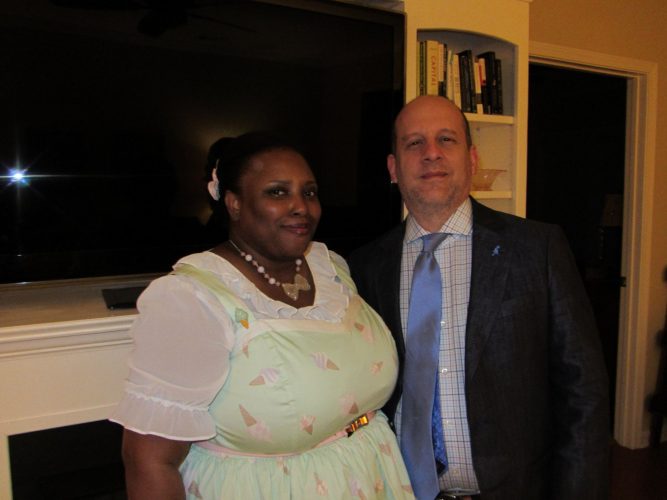 What is the best part about being together?
C: I love someone who gets me. My sense of humour is esoteric and fast. People might not always get my obscure references to films and random music. I like that it's so easygoing with us. I don't have to explain things to him. Ted loves that I keep him more organized.
Thank you so much for reading this interview! This is the first half of this couple spotlight. Stay tuned for the next feature. If any of you are interested in participating in this series, please leave a comment below or connect with me or Christelyn Karazin. You can e-mail me for an interview at [email protected].