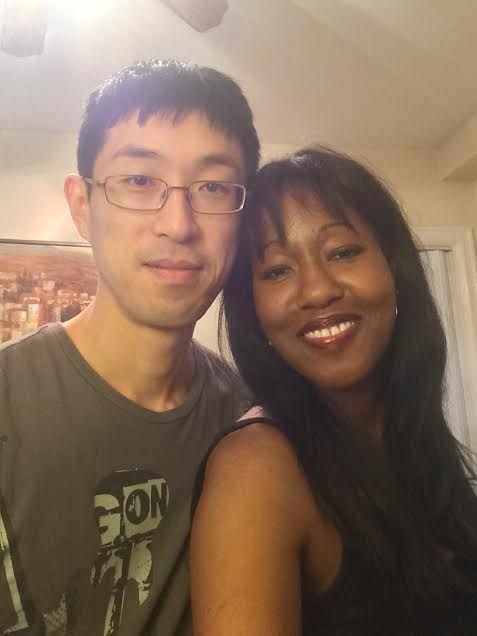 Masa and Christine
This is another online dating success story.  Chris and Masa met in February 2013 on Match.com.  Chris was looking for and found a guy who met all her criteria.  She was looking for a quality, marriage minded Asian man who wanted a family.  Masa on the other hand was not having so much luck and was about ready to close down his account when he got Chris' email.  From Chris' profile, she was too good to be true and Masa was intrigued.  He responded to Chris and they hit it off.  Masa was smitten and after a few phone calls they met.  Masa was everything Chris wanted and Chris was the answer to Masa's prayers.
After their first dates the newly in love couple became inseparable.  By early May, Masa presented Chris with a beautiful diamond ring and she presented him with a date.  Since Masa is from Japan and that is where his family lives, he and Chris told his family the big news by Skype.  Masa's mother cried, not out of disgust or shame, but happy tears.  Too bad that Masa's family could not attend his wedding to the love of his life, but all is well.  Masa's family loves Chris and will get to meet her in 2015 when Masa takes her to Japan for a visit.  Chris can hardly wait.
In late May 2013, Chris and Masa were married in a simple ceremony with her family and a few of their friends.  They had a quick honey moon weekend in Canada came back and returned to work.  They are planning their family and future.  Proof again, that when two, well vetted and committed people are on the same page, there is no need for a long and drawn out courtship.  Wishing this happy couple a wonderful future together.