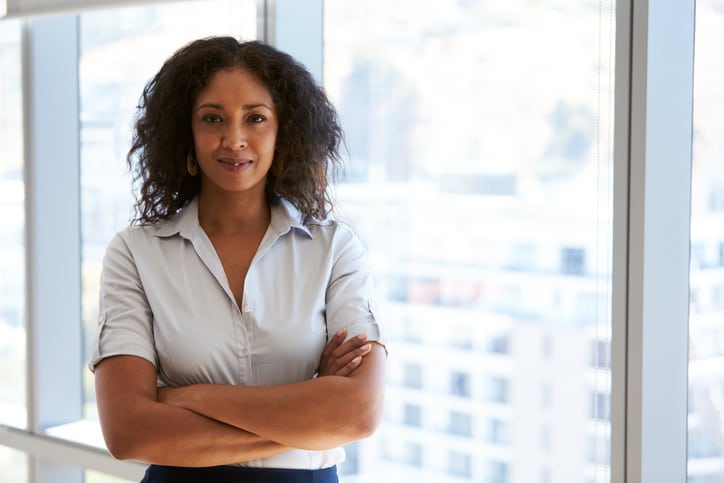 For black women, it seems that either married or not they're heading the household as far as earnings are concerned. Out the marriages between white, Hispanic and blacks, data shows we out earn our spouses.
From an article published on Demos.org:
"…if you combine this skew with the prior graph, you do see that black woman in couples contribute considerably more towards family earnings than white or Latina women. Black women are over 60 percent more likely than white or Latina women to be the sole earner in the family and they contribute more income than any other women in dual-earner families."
There's a few dots that can be connected about this. Considering that 88% of married black women are NOT married interracially, if this data holds true, the economic imbalance in earnings probably contributes to the high divorce rates in these intra-racial unions. Of course, it must be said that it's not always the case–my mother has a master's degree and my father, God rest his soul, only had an 8th grade education. He was born in the 1920's. That was pretty common. They were married for 45 years until the day he died, and were partners in every sense. But…I've seen this go left as well. A dear friend of mine married an ex-con who was underemployed for several years and took out his frustration at not being the financial head out on her through reckless infidelity that landed her with an STI…twice. A man's ego is tightly intertwined with his earning power, always has, and probably always will.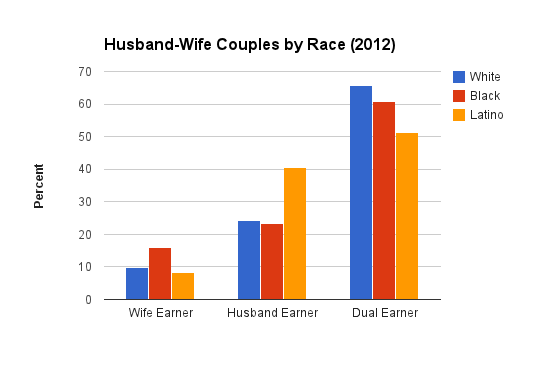 Conversely, white and Hispanic men either match or exceed the earnings of their wives. The rise of interracial marriages between higher-earning black women and non-black men who match or exceed their earnings is probably why we're seeing more commercials like this…
What conclusions do you draw from this?