Interracial couple, Jeff and Nikki Kready reenacted In homage to the famous Life magazine photo of Richard and Mildred Loving.
The original photo

The Kready's rendition…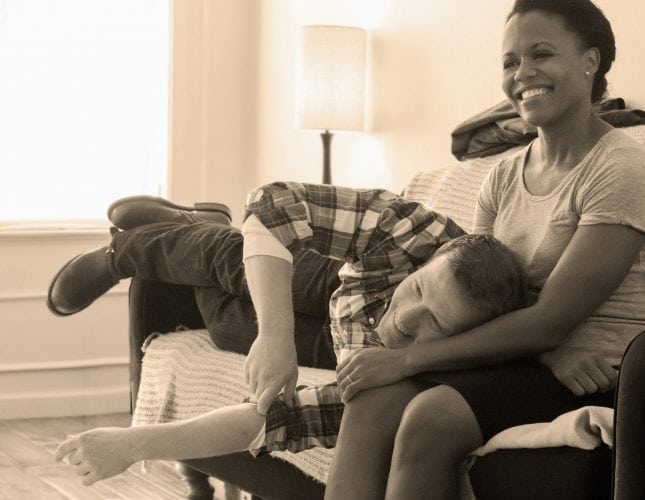 Here's why:
This evening Nikki and I went to see Loving, the story of Richard and Mildred Loving. A picture of them hangs on the wall of our dining room alongside old family photos, because while we are not related to them by blood we do feel a certain kinship with them, that they are ancestors of ours. They paved the way in America for families like us, and we owe them a huge debt of gratitude. So it was compelling to watch their story being told on the silver screen, and I was brought to tears seeing these two reluctant heroes memorialized in this fashion. At a time when some of my dearest friends fear their marriages will be invalidated because of campaign promises, I am thankful this holiday weekend that my marriage, once considered by some to be radical and unholy, is safely protected by law. I was reminded tonight what a privilege that is.
Thanks to Angela L. Owens, we made our own homage to the Lovings, recreating their picture on our wall. I hope it serves as a constant reminder to my daughters that love trumps hate.
We here a Beyond Black & White approve!