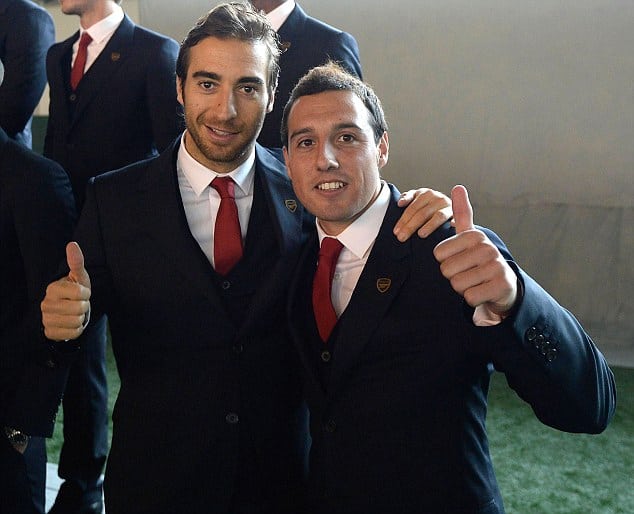 Recently, some of our readers shared some very juicy gems about their interactions and dating experiences while traveling abroad. Most important to note was how these experiences transformed them, from feeling invisible, ignored and constrained here in America by various groups of men, into the powerful realization that there ARE men out there who value, adore and pursue black women. They smile. They approach and compliment. They flirt. Those behaviors are just what they do when they find a woman attractive.
Here at BB&W, we strongly encourage black women to experience study, work or vacation abroad (you can check out our travel section here). The realization that non black men ARE attracted to black women is a necessary component of broadening your dating pool – it brings confidence, which many studies show is one of the best ways to attract people to you.  And broadening your dating pool – to choose character over color – really helps find the BEST person for you. As Sheryl Sandberg wrote, "the most important career choice a woman will make is her choice of spouse." Limiting the pool of potential spouses does not serve your interests.
BB&W recently received an on-the-ground report about how black women are received in Australia:
Hi Miss Swirl,

Re: OKCupid Australia … more messages than a 'black' girl could ever reply to from all types of men!!!

I just wanted to let you know that I don't agree with your article that white men In Canada are more open to dating black women than those in the states. Although one of my siblings is married to a 'Caucasian man'; I have NEVER been asked out by one in my 20+ years. I am objectively not as beautiful, cute or well shaped as her. She is stunning.  When I have OKCupid and Christian Mingle in Canada and I got more responses from men in the USA on these websites, who lived near the border so I was in their area. (I did have a relationship with one of those men, but that is another story).

 Anyways, I just moved to Australia, created a profile with just two of my pictures – because I am learning that men mostly care about looks. Wow…tons of replies messages 20 in 24 hours…more coming in as we speak! Girl I can't keep up! I've actually been deleting a ton of replies…I can't talk to everybody.

Please tell the ladies that Australia is RIPE for the pickings.

One amazing thing is that many Australians are actually born abroad – particularly from the UK, US, New Zealand and more and more from Asia. So although Australians are known for their racism –particularly against the Sudanese and the Aboriginal populations – there is a good cohort who is adventure seekers and love traveling and thus the type of person that is very open to new experiences. An additional bonus to the men in this group is that they often come/came to Australia for work – yess booo they have a J-O-B (Snap in a z formation). On a final note, this is where American/Canadian identity carries even more weight – you are automatically thought of as kool, and with, get this, an EXOTIC accent. Hahaha.

On that note: I have very dark skin, am short and round but not overweight but -5'2 133lbs – I am working on…but I do have a pretty awesome curly weave and a great smile thanks to 2 years of adult braces :S…almost worth it. All those Sudanese women look like models…in fact many of them work as models here hahaha, not to mention the gorgeous Zimbabwean and South African women…I have nooo idea what one would see in me?!? And if one does have a panache for very dark women, there are many East Indian, Bangladesh and various Asian women around.

There are pro's and con's to living in Australia. Racism is real, but in a very different way than I presume in America. No place is perfect, unfortunately, but if there is one thing that I have taken to heart and put into practice is to NEVER let racism, racists, or  the fear of thereof rob me from experiencing other cultures…the score should always be me-1:racism-0…why not let that philosophy carry over to finding the one?

Much love,

Lost in Australia/Anonymous  ;P
And this…from the same letter writer
RE: African American women should seriously consider the great diversity that African men have to offer!!

I thought I would write you another message.

I know that your site focuses on inter-racial marriage- targeting white men specifically.  I was just wondering if you could include more content on African men and African American women.  As a woman of African descent I feel like African American women are MISSING OUT.  Although I am open minded to who I would like to marry, I know that I would be very happy with a fellow African.  It hurts me when I hear African American women refer to very weird and untrue stereotypes when referring to African people and African men specifically. Although the African population in the US is very small – a result of immigration policy- I think that they would be a great option for women who are educated and open minded.  –I always joke that I will find my Nigerian prince charming, PHd working on a MD :P' –

African men are very traditional, but have great male training and put a high premium on marriage. Family and carrying on their fathers name is very important to them. I love my African culture soooo much. I wish I could share it with everyone that I meet. Hahaha. I love the clothes, I love the language, I love my tribe. I think we are the most beautiful people and I can spot someone from my ancestry across the room. I love when other Africans from say Congo or Benin come up to me in the mall and say ohhh yes…You look so Kenyan. Hahaha. And I love that my Kenyan professor called me sister the first time he met me.

African men are diverse. You can talk about some FINE Moroccan's – girl!. Then there are Nigerian men – built strong. You have intelligent East African men; let us not forget those South African bothers – sooo smooth sooo refined and baby sooo modern.

The book Marriage is for White People clearly states that there are enough men to go around for AA women. Although the ratio of interested men isn't as high for AA women as women of other backgrounds, there is enough interests for every AA women to be married/dating if they aggregate the interest of men from all backgrounds.

Yup the world is a black women's oyster.

Ok that is my last message, glad I could share :P,

Anonymous
So let's sound off in the comments! What have your experiences been while mingling abroad?