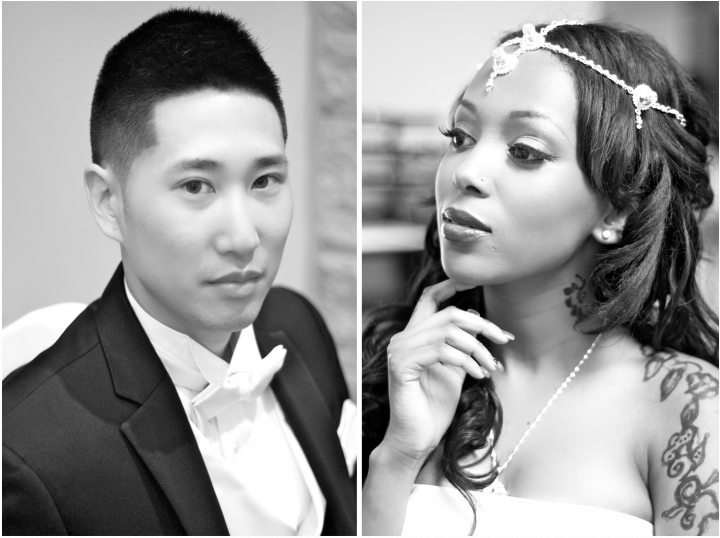 Farhia and Jason were astounded that their beautiful wedding photographs went viral on the Internet.  The pics of this chic and hip urban couple are on many many Blasian and interracial couples Tumblr site as well as bridal and wedding websites.   I even covered them here on BBW.  Amal and Nada, the fab female photographers who make up Black Earth Studios deserve an award for The Koyama Wedding Shoot.  These photogragphs are absolutely beautiful.   I did not want to just piece together facts and display photos,  I wanted an interview.  So now I am sharing a little of Farhia and Jason's story with you.  Farhia is very open minded and had no inhibitions dating or marrying interracially in the least bit.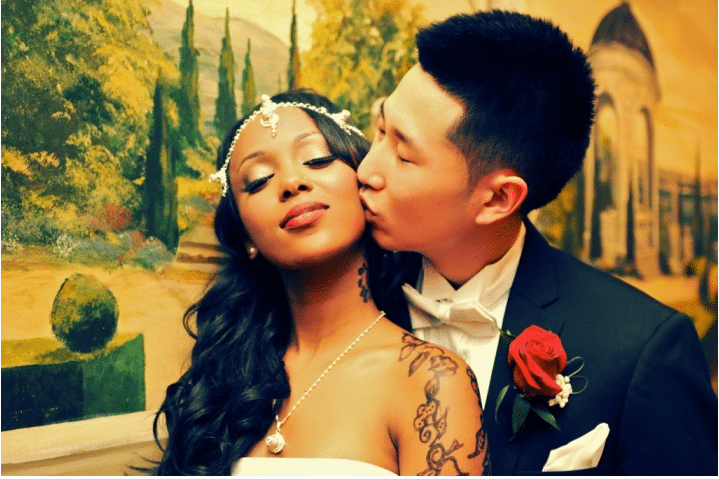 Where were you born/ grew up?
I was born in Somalia, grew up in Kenya and came to Canada when I was 13. Husband was born in Canada and grew up in Canada as well.
What is your husband's ethnicity?
He is Japanese.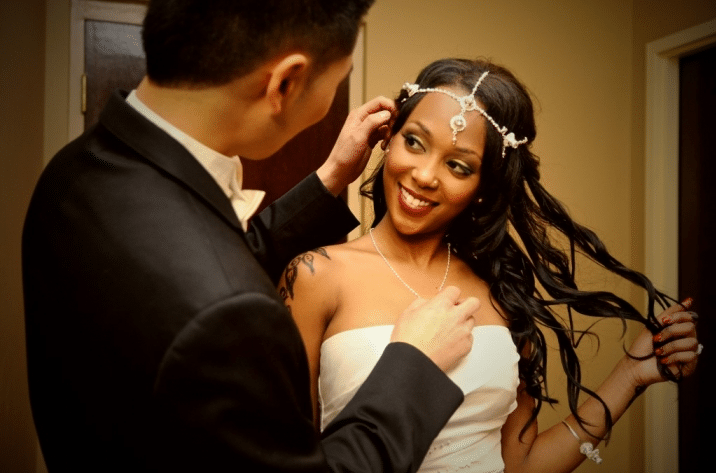 How did you meet?
We met at his 23th Birthday party. I was invited by a mutual friend and we exchanged numbers at the end. He messaged me before I even walked out of the door lol.  We continued texting back and forth the entire time and he called me when I arrived home. We ended up talking till the wee hours of the morning and met up for a lunch date the following day. The rest is history.
And how long had you known him when you got married?   We had known each other for a year and a half.    When were you married?  March 14th 2013.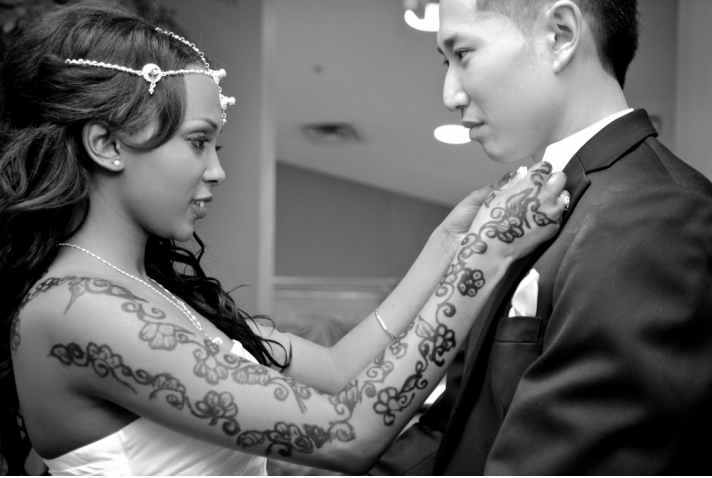 Was this your first interracial relationship?
Yes it was.
How did you feel about interracial marriage and relationships before you were in one?
In a melting pot like Toronto Canada, Interracial couples are plenty. I was used to seeing so many different types of couples; I suppose I felt that the odds of being in an interracial relationship were high for many people. I never thought it strange at all to be romantically involved with another race; in fact, I thought it would be somewhat exciting.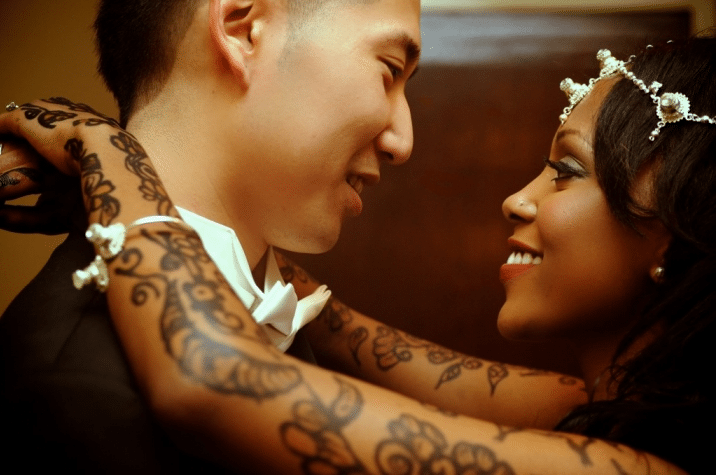 Do you feel any different about interracial/international marriage and relationships now?
I still feel the same.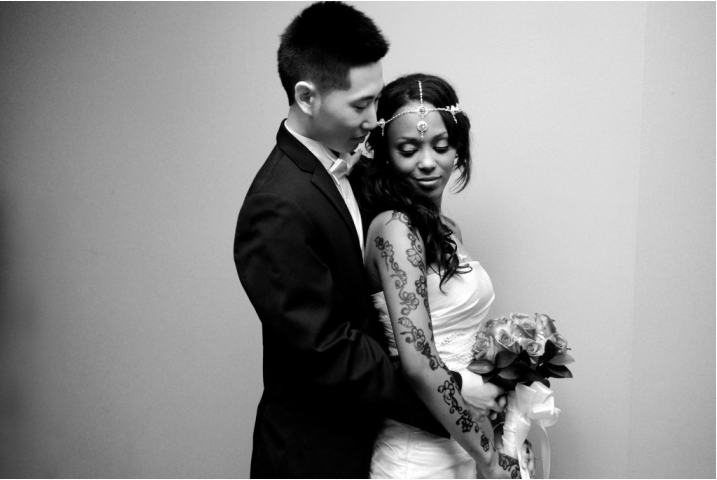 Did you face skeptics and criticism from friends and/or family about your interracial/international marriage?
My immediate friends and Family were very supportive about us. The only skepticism we received was from the odd acquaintance and strangers.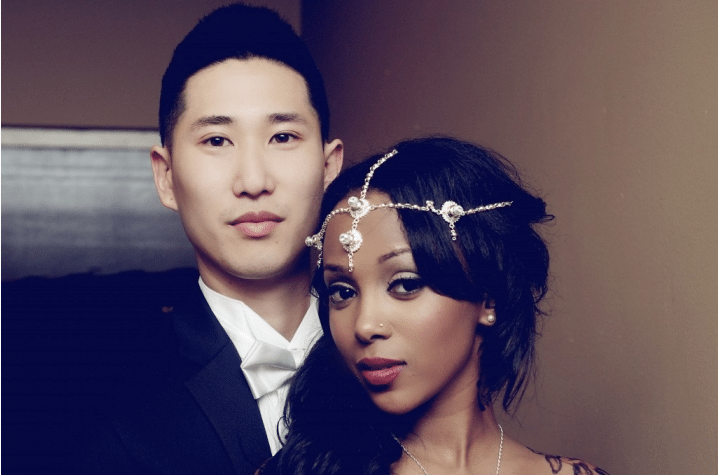 Do you recall how you first informed your friends and family of your interracial relationship?
I did not introduce Jason to my family in the traditional Somali fashion. Typically how it works is, the man you intend to marry has to approach the oldest male in the family and ask for your hand in marriage. In my case it would be my older brother. After they talk, my brother would assess if he would be suitable for me and if so, would accept him. A dowry would be agreed upon (the man has to offer something of value to my family) and then a Makkah (a marital ceremony) would occur.  I explained to Jason how it worked and he agreed to do so. He offered to drive me to my mom's for a visit and as he was dropping me off, my mom happened to be sitting in the balcony. Jason got out and opened the door for me and next thing we know, we hear my mom's voice. We turned around and waved awkwardly and she asked Jason to come in for some tea. My mother is not reserved or shy in any way and started off with the hard questions right away, I eventually ended up telling her I'm seeing him and we wanted to tie the knot. She took an instant liking to him and so did my siblings. Though it didn't go as planned, it couldn't have worked out better. It was a huge relief for me.
Jason invited me to a dinner with his mom and dad. He had already told them about me and that is how we initially met. A year and a half later, he told them he planned to propose to me and after that event; we had a celebratory dinner with his family.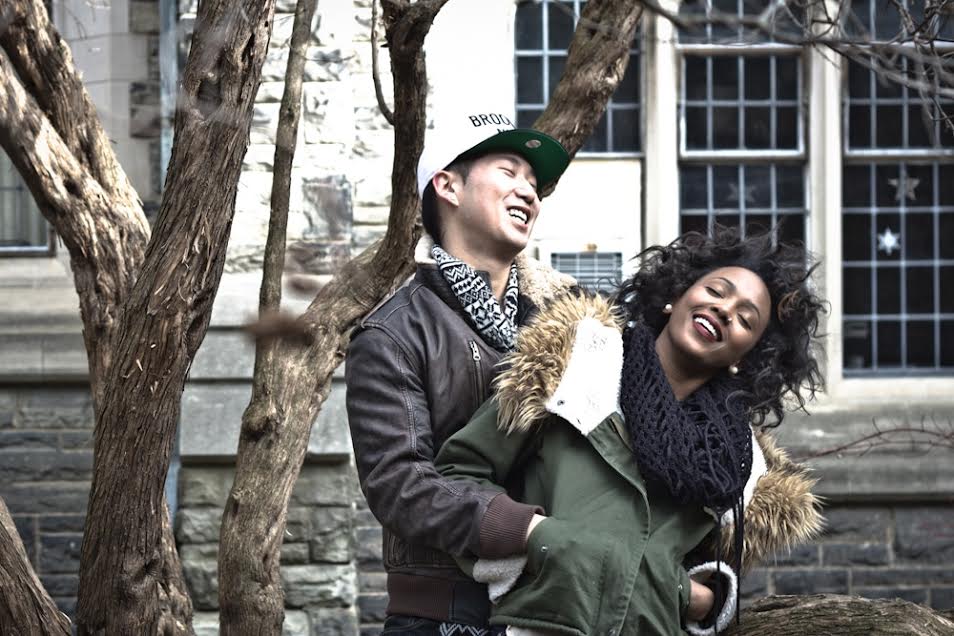 What about your husband's family —- did you or he face any criticism from them?
Not in the slightest. They are the most accepting and gracious people.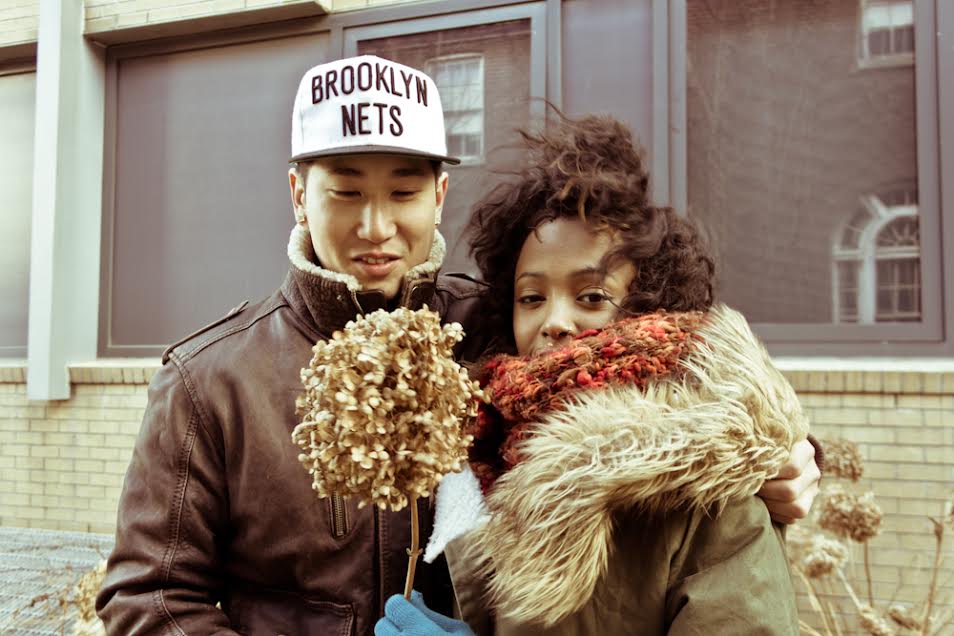 Have you ever felt pressure or experienced a significant difference between your non-interracial and interracial relationship?
Yes, a few cultural differences — things such as greetings, holidays, customs, foods. Nothing major but definitely an adjusting period needed (Farhia says smiling).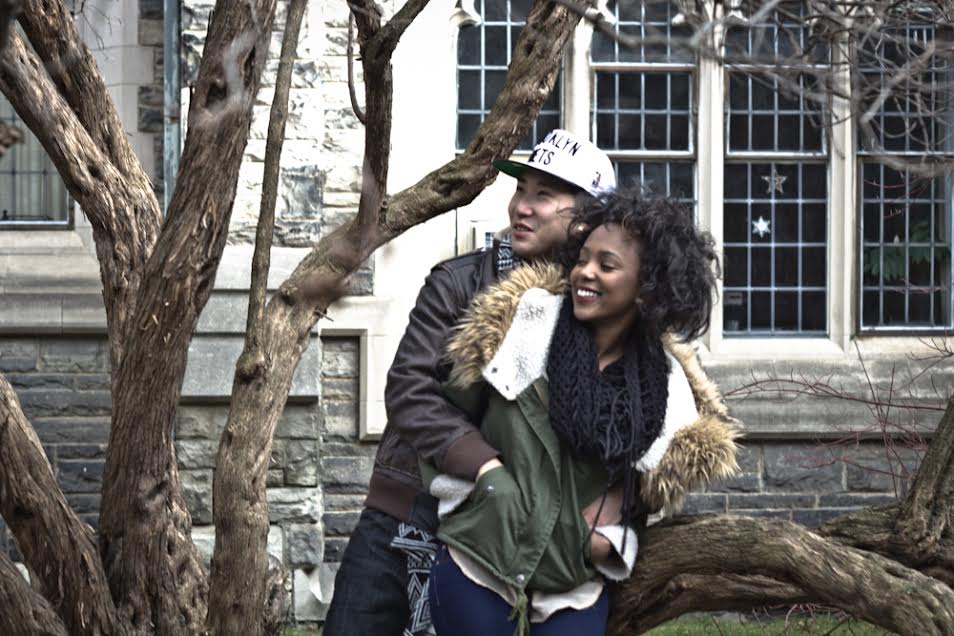 Do you feel that there are societal criticisms and pressures concerning interracial relationships?
Yes, people expect you to somehow conform to their stereotypes about what type of person you should be and who you should be with.  If you don't fit their mold, they have many negative things to say about you. I have heard some disgusting things I would rather not repeat.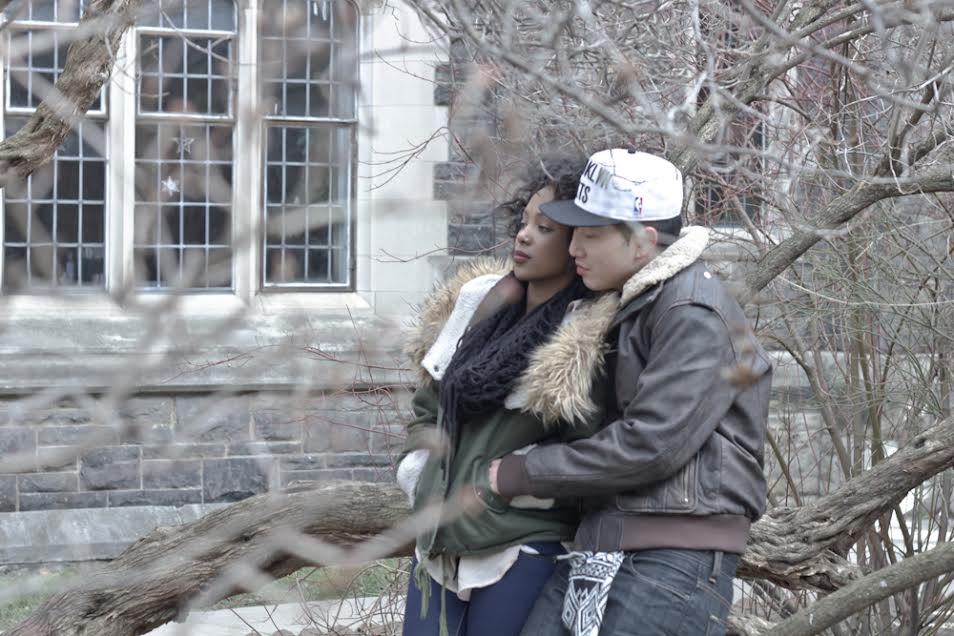 Do you attribute or connect it to negative images of blacks from slavery, African colonialism or something else?
Perhaps Colonialism.  It has left a negative sentiment that has echoed through the centuries. It is something repulsive and to be feared, and an abomination.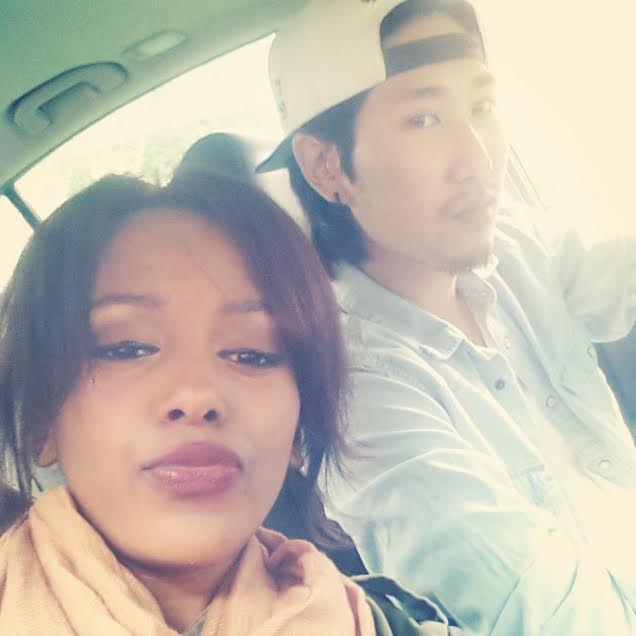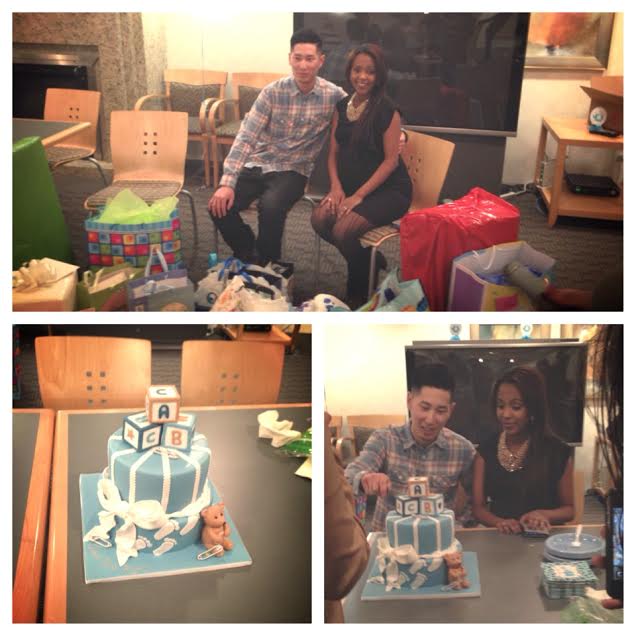 Do you have children?
Yes, we have a son who was born this year on March 13th..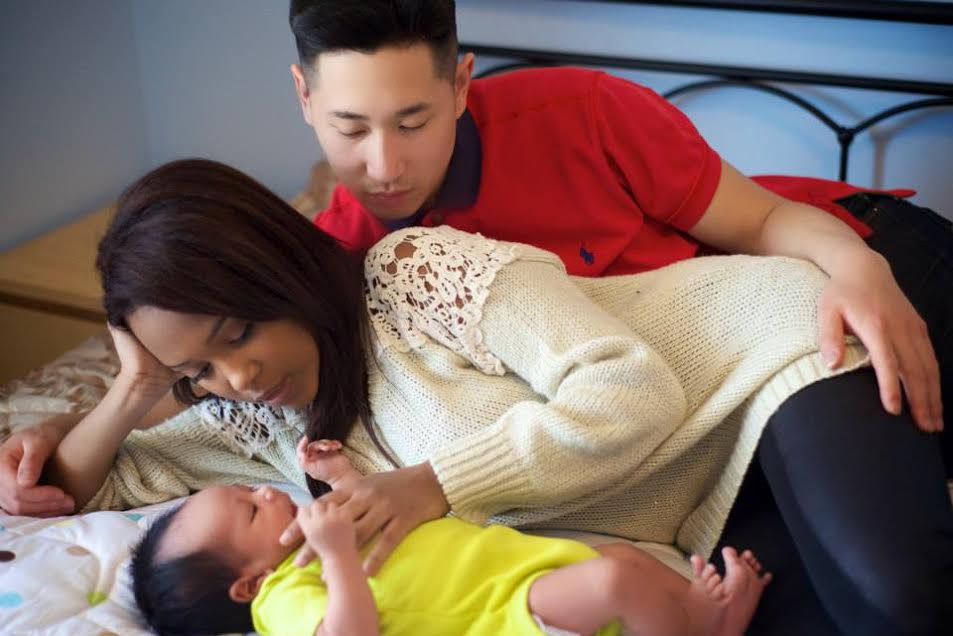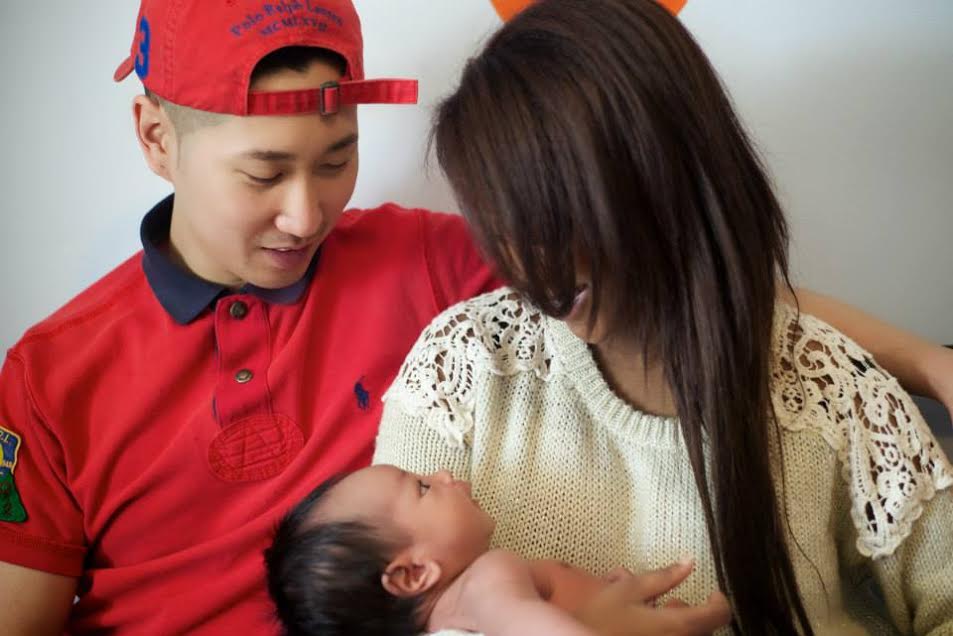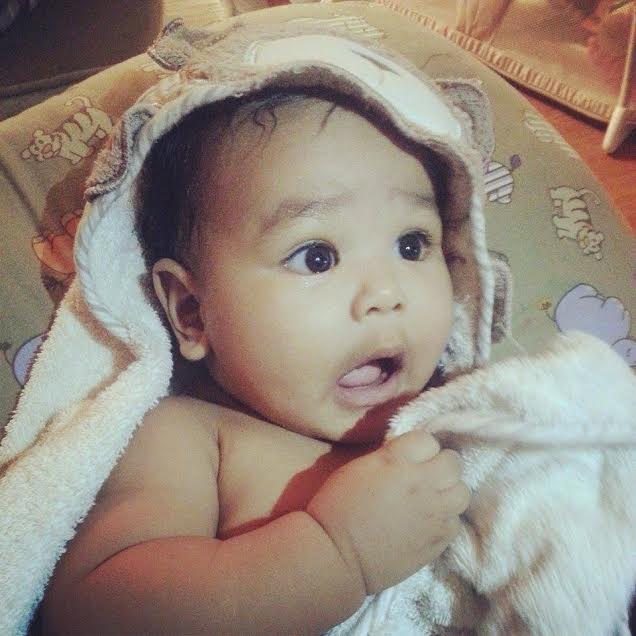 Does race figure into child rearing for you?
Well, we would like to teach him both his cultures and languages.
When your children first experience racism, what will be your advice will be to them?
People fear what they do not know, doesn't mean there is something wrong with him, and it means that they just don't understand that people come in different shapes, sizes and color. He is perfect just the way he is!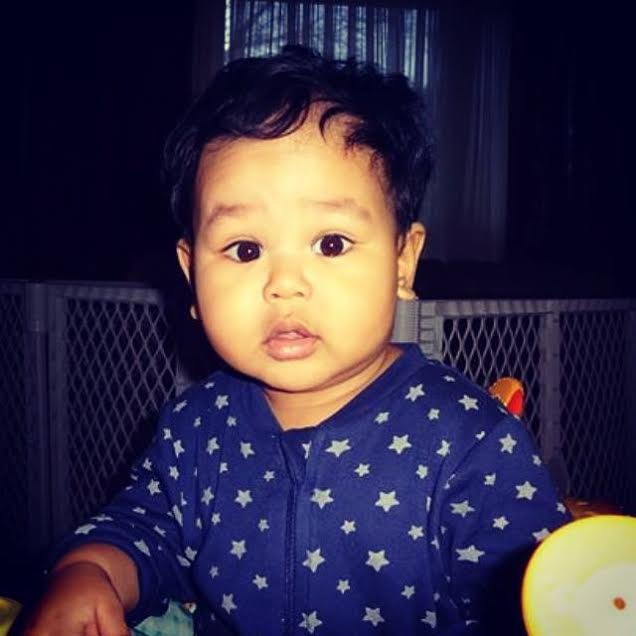 Are your families' different religions?
Yes, my family is Muslim. His is Buddhist, however Jason converted to Islam and he is also Muslim.
What about politics? Are you both on the same page politically?
We aren't very politically involved or inclined. But if I had to pick, I'd say we are both liberal.
Where do you live?
Toronto Ontario, Canada.
Do you think Toronto in general is a good place for interracial couples and families?
Yes. I think it's probably one of the best.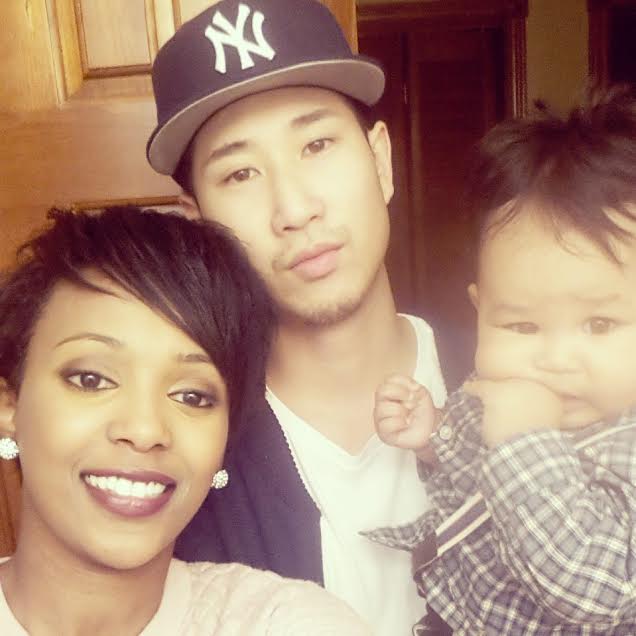 Do you work outside the home?
Currently a stay at home mom, Jay works at the Japanese Cultural Centre.
 What do you do for fun?
We're both very active, we like playing all kinds of sports together, we both love trying different foods and play board games. Dancing, karaoke amongst other things.
Do you have any suggestions for black or African women just entering or considering an interracial relationship?
Do it and go with it.  It opens up a new world you may not have known otherwise, the world becomes just a little bit more beautiful.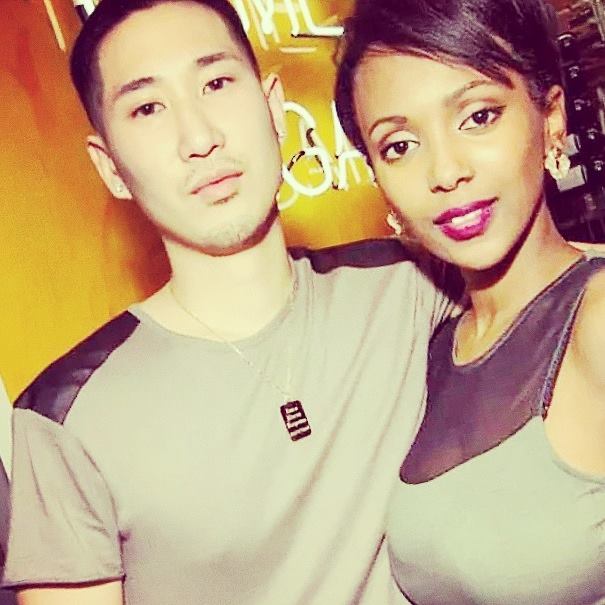 Thank you so much Farhia and I just have to tell you again; you looked like royalty in your wedding pics and your little family is just beyond beautiful.