Everyone knows I'm a HUGE fan of makeup. I LURVES it. I collect eyeshadow palettes like baseball cards. But as much as I love it, I also respect it's limitations. Heavy and frequent application of the very thing that can make you look beautiful can be the same instrument that leads you to feeling less-than-pretty when the mask is off. The constant need to apply the very thing that often contributes to the problem leads to dependency.
That's why I'm judicious about makeup application. On days that I'm not on camera or out at meetings I wear little to no makeup at all. And on the days that I do wear makeup I make sure I thoroughly cleanse.
I have a love/hate relationship with foundation. It evens the skin, gives you the appearance of a smooth, dewy complexion and sets the stage so that everything else you apply looks amazing. Problem is, as much as the formulations have improved, they still can cause clogged pores that lead to pimples and blackheads, both of which can and do lead to black, hyper pigmented spots that often take weeks, even months to clear. So my goal is to always be as least dependent on liquid makeup by ensuring my naked face is happy and healthy.
Me with no makeup…
(I've got good skin, but it's not perfect. If you look really close at my nose, you'll see a dark spot at the tip where I tried to no avail to dig out a black head. This happened almost a month ago. I hyper-pigmentate like crazy. I have to work hard a keeping it blemish-free.)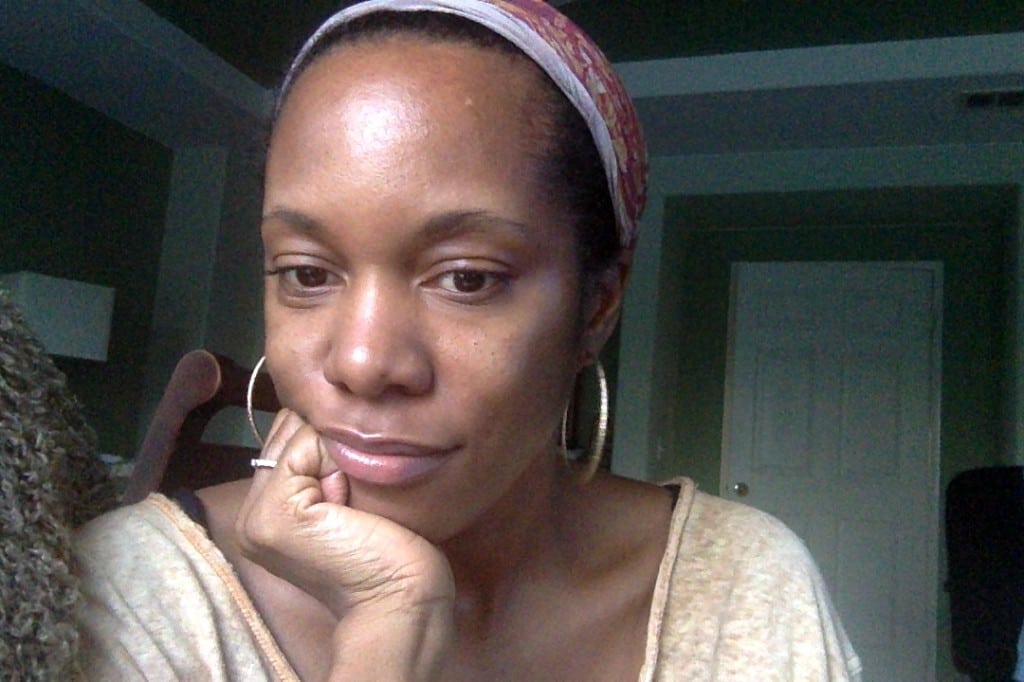 First Things First: CLEANSE
I don't care how tired you are after you've gotten in from your date or the club partying with your girlfriends, you MUST wash the make up off your face. At the very least, keep makeup remover wipes by your bed and give your face a swipe before you pass out. But know that's not gonna be enough for everyday. It's important to thoroughly clean your face at least once a day, preferably before you go to bed. My skin is both a blessing and a curse. My pigmentation and tendency to be on the oily side keeps me getting carded even at 40. But oily skin is a blackhead and whitehead magnet, and I'm notorious for squeezing, which 90% of the time will leave a mark…sometimes for weeks and weeks. So my best best is prevention through mechanical and chemical exfoliation, starting with my beloved Clairsonic.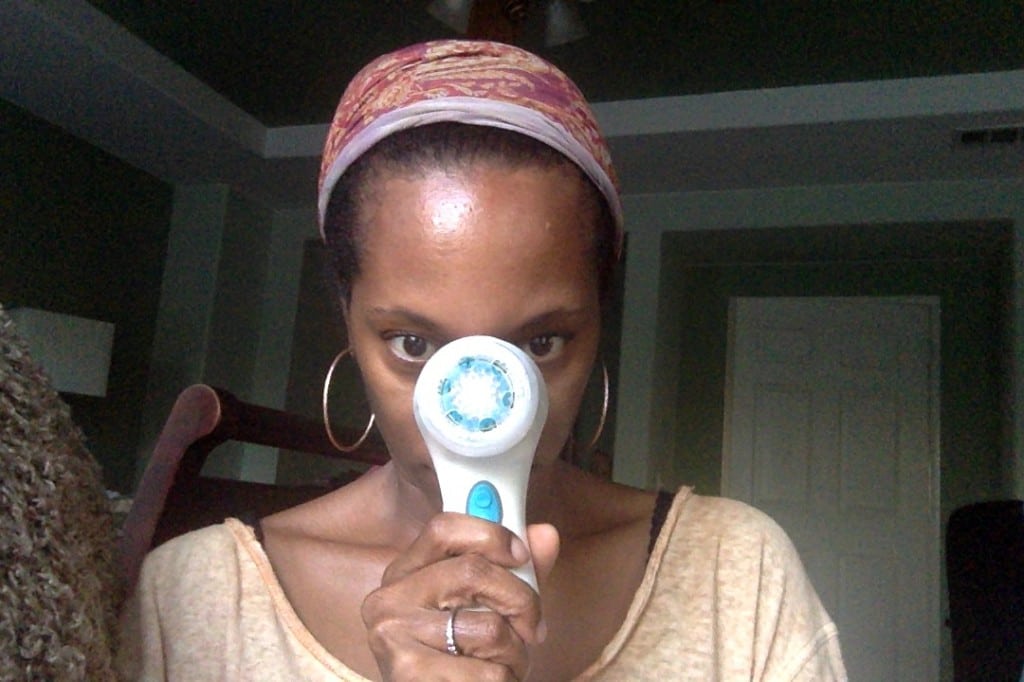 I have the Clairsonic mia 2-speed model, and use it every night, no exception with the deep pore cleansing brushes. The sonic action works to lift up impurities and exfoliate, which allows my skin to readily absorb whatever treatments, serums or lotions I apply afterward.
Tuff Skin? Consider Exfoliating Powder
While I love Innovative Skincare, I'm exploring (and liking) some products that a company called G.M. Collin has send me for review. The first is their Pourdre Active Exfoliant Powder. I sprinkle a little on my Clairsonic after I've wet it and BOOM! The powder activates into a frothy solution that really cleans deep without drying excessively.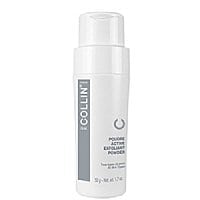 What it does:
Cleanses and purifies the skin (Salicylic Acid)
• Provides a granular and enzymatic exfoliation to refine the skin's texture and enhance respiration and cell renewal (Rice Powder, Papain, Bromelain)
• Clarifies and brightens the complexion (Sea Fennel Extract)
• Improves the skin's texture (Niacinamide, Galactoarabinan)
• Soothes and softens the skin (Encapsulated Tea Tree Oil)
• Fights the harmful effects of environmental assaults and free radicals thanks to an antioxidant effect (Vitamin E & C Complex)
Moisturize with Fancy Stuff that Loves Your Skin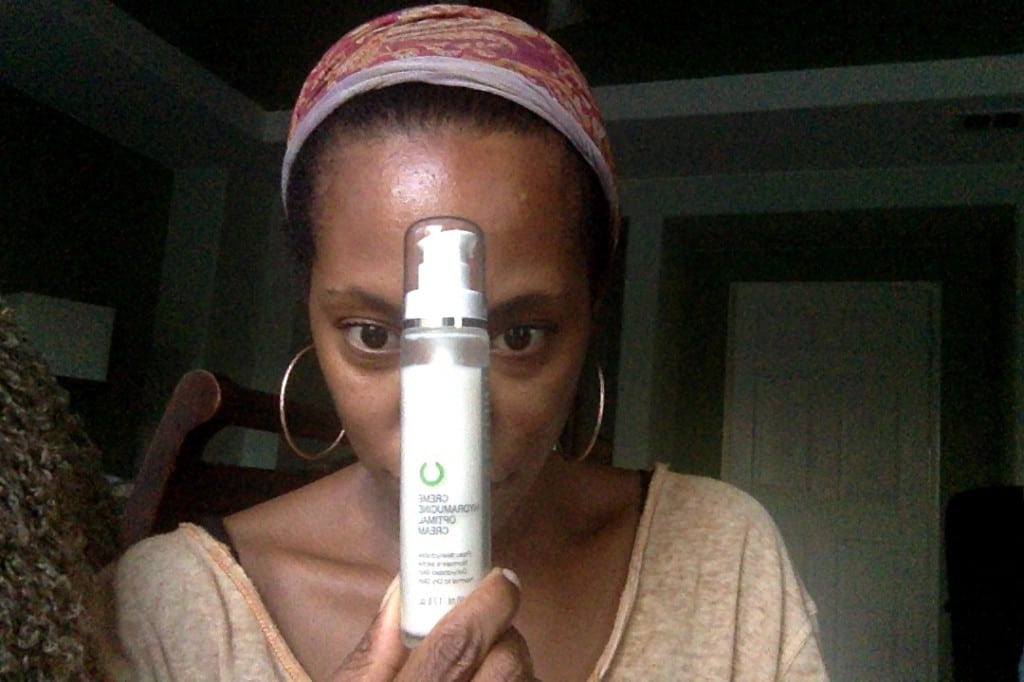 This winter (or lack thereof in California) has been super dry, and I find that I need a little extra moisture this time of year. Again, with the GM Collins. I'm loving the Créme Hydramucine Optimal Cream. I have no idea what that means, but I love how soft and smooth if leaves my skin at night and how luminous it looks come morning. It works to help your skin retain water, but in a good way. I only use this at night because I moisturize with an SPF in the morning.
Never EVER Leave the House Without a GREAT Sunscreen!!
Actually, if you don't do any treatments at all except cleansing and using a sunscreen, then do it. Having a high-quality sunscreen will not only protect your skin from sun damage, but it arrests the development of dark, hyper-pigmented spots you might get if you pick your pimples. I swear by Innovative Skincare, Extreme Protect SPF 30. It's a moisturizer and sunscreen in one, and doesn't leave any white, ashen residue. It leaves your skin looking almost dewy but not greasy. I've been using it for two years, and will probably use it until I'm a 100-year-old, beautiful corpse.