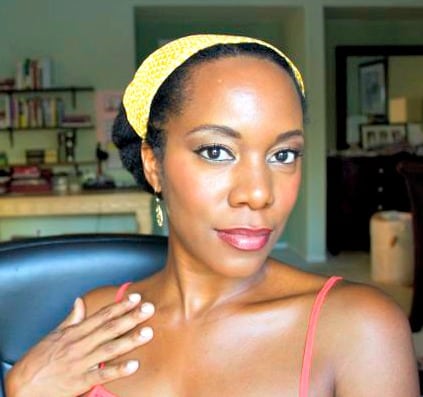 We black women are (more often than not) blessed with amazing, high cheek bones…an envy by all, my lovelies! But what makes a good thing even better is using the right tools to call attention to this asset without looking like Bozo the Clown.
I've recently discovered Jane Iredale's creme-to-powder In Touch Cream Blush. I LOVE it. For one, it smells like chocolate. For another, it's easy to use, portable, and interchangeable as both blush and lip stain. If I'm rushed in the morning and have to dash to the kids' school or do an errand, I can swipe the product on my cheeks and lips, finish with a clear gloss and some mascara, and I'm looking better than I did ten minutes before when I rolled out of bed. In the photo above, I'm wearing "Chemistry," which is sort of a brick color.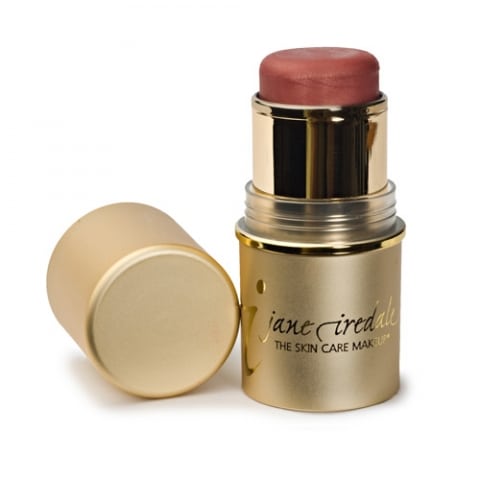 What's great about Jane Iredale is that her products are all natural, and the company claims that the ingredients actually aid in improving your skin's health. The downside? You'll have to pay a little extra for nature. This item will cost you $27.00.
TIP: Notice how my cheek blush looks diffused? Get the same look by lightly applying your shade of foundation powder with a large powder brush over the cheek color you just applied.