Skin care technology has really jumped leaps and bounds within the last decade. I remember when there was no such thing as "wrinkle cream," that actually worked, and all the exfoliators available were scrubs made from nut shells suspended in creams full of parabens and other chemicals. Today it's possible to look even decades younger and present the glowing skin previously only for the young.
There's one problem with that–most of the technology is focused on keeping your face looking great, but much less offerings for the rest of the body. What's the point of having a smooth, glowing face if your body is dull, unevenly toned, and ashen?
The key to glowing skin all over isn't just about how much water you drink. The outer glow comes from regular sloughing off of old, dead skin that leads to dullness, dark spots, and ashiness. If you have the thick skin that comes with Keratosis Pilaris (KP or "chicken skin") like I do, the layers can become so thick that moisture and healthy oils don't penetrate and you may find yourself constantly having to reapply creams and lotions.
Here's my favorite items that I use at least once a week and get amazing results: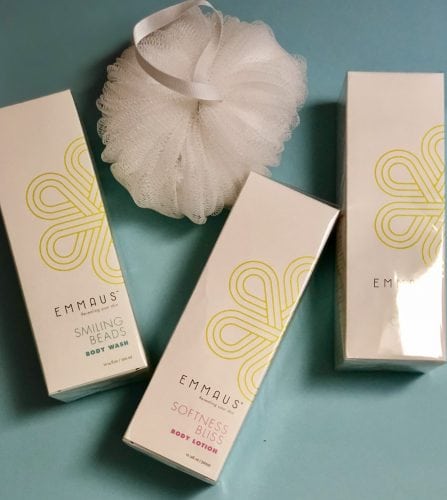 We've been covering Emmaus for years and with good reason (plus a black woman owns the company). The body wash, lemon-scented lotion and exfoliating liquid is a great system to use if you have thick, dry skin patches and rough skin. I have those areas around my ankles, elbows, and knees so the gentle chemical exfoliators in these products keep my body smooth. The downside? It's pretty pricey at $150 for the full-size set. I recommend using the system once or twice a week to prolong the products and be kind to your pocketbook.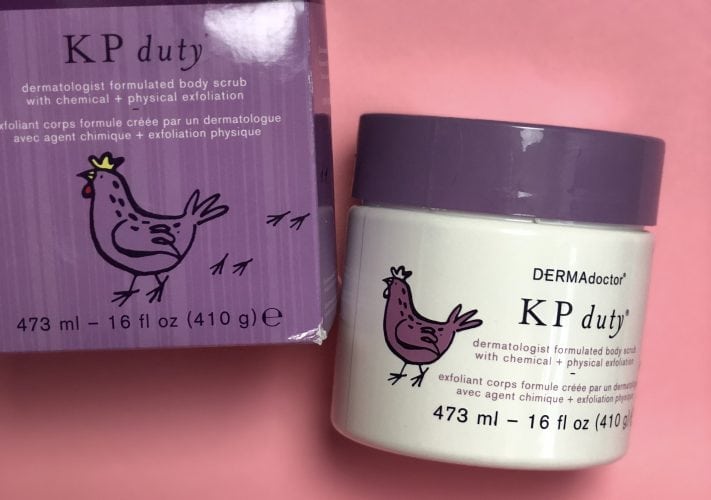 It used to be that to get that silky, red-carpet skin I see from my favorite celebrities meant that I would first have to use a mechanical body scrub to get rid of the top layer of rough skin and then apply topical chemical treatments. KP duty by Dermdoctor ingeniously does both simultaneously. It's a sugar scrub with glycolic and lactic acid. I love this for my feet and elbows but is great for all over. The downside? Formaldehyde. The very same chemical used to preserve corpses and biology exhibits. Don't let this be your go-to, but use it in a pinch.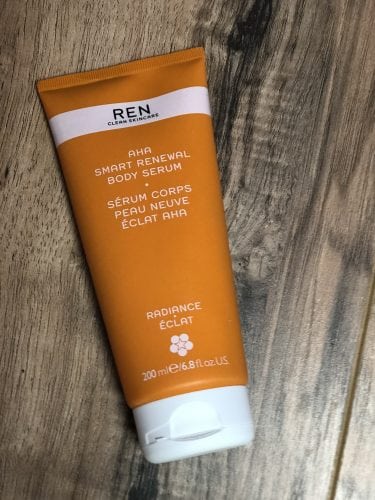 Once a week at night I like to apply Ren AHA Smart Renewal Body Serum. It contains lactic acid and sugars to gently exfoliate, and shea butter oil to deeply moisturize. I love it because it contains no harmful ingredients and stays in line with my "clean" beauty standards. The downside? At $42 a tube, and a bit on the watery side, it can be easy to quickly run through it.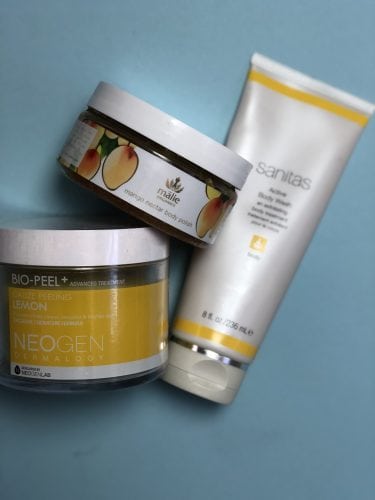 Honorable mentions go to Sanitas Active Body Wash, Malie Mango Nectar Body Polish, and NEOGEN Bio Peel Gauze Peeling Lemon. Here's how you do it: Get wet in the shower and then apply the Malie body polish. Rinse and then suds up with the Sanitas, and let it sit on your body for a bit to allow for the fruit acids and fruit extracts to works through your skin. Rinse again and dry yourself with a towel (just lightly, because you getting back in). Then apply the NEOGEN gauze pads, which are really big and great for applying to large areas, then give your body a final rinse. Trust me; your skin will thank you. The downside? The NEOGEN peel pads contain alcohol, which can be a bit drying. Follow up with your favorite deep moisturizer.
With your fresh new and glowing skin you'll probably want to go out in your favorite sundress and sandals. But not so fast–these fruit acid peels make your skin especially sensitive to the sun so you'll need to apply sunscreen EVERY time you go outside, even on cloudy days.
Follow Christelyn on Instagram and Twitter, and subscribe to our YouTube channel. And if you want to be a little more about this online dating thing, InterracialDatingCentral is the official dating site for this blog.