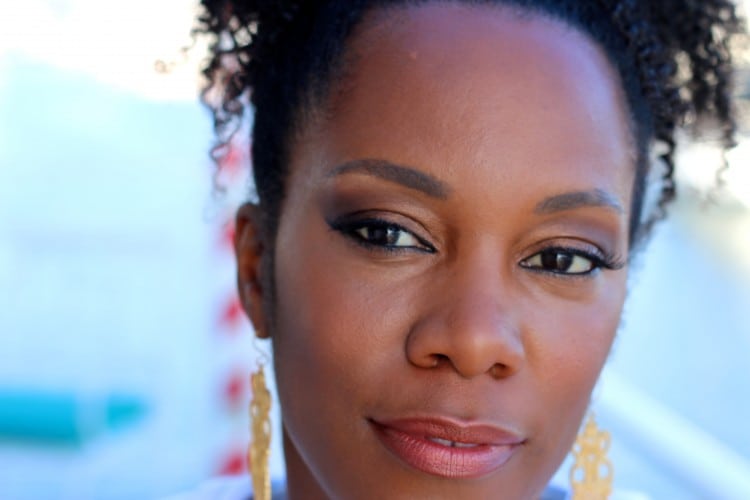 I took this shot at sunset in Coronado, a little island across the bridge from downtown San Diego. I loved how the colors of oranges and yellow bathed everything in the most beautiful light. It's what photographers call "the golden hour."
I've been using Shea Moisture liquid foundation recently, because it's slightly darker than the shades I wear in the fall and winter months, when my complexion is a little lighter. Coupled with the cream eyeshadow I've been using (and loving) from Au Naturale, and this GORGEOUS shade I discovered from Gabriel Cosmetics, I'm totally feeling myself!
I'm going to keep gently nagging all over you to reconsider your makeup and skincare choices for more "cleaner" and less toxic offerings. There's a ton of organic skin and makeup companies you won't find at Sephora or your local drug store that I'm determined to discover and tell you about it. Why wouldn't you buy healthy makeup that's just as effective without all the chemicals that costs you no more than the ones that do?
Shea Moisture Shea Serum Foundation, $14.99, (brown blaze) exclusively at Target and Ulta. I really like the smooth finish of this formula, and the fact that it has ingredients that are actually good or your skin. It does contain beneficial oils, and my face was a bit shiny in the T-zone which initially worried me that I might break out. So far, so good. Where it appears a bit oily, I just blot with tissue. I'm thinking this will be perfect for women with dry skin.

• Key Ingredients: Nourishing Shea Butter, antioxidant-rich Vitamins C & E to help brighten and protect the skin.
• Does NOT contain: Parabens, Talc, Gluten, Sulfates, Silicone, Phthalates, Mineral Oil and Synthetic Fragrance.

Eyes: Au Naturale Organic Creme Eye Shadow, $20 (Coffee); outer lid finished with Au Naturale Organic Creme Eye Shadow, $20 (Saddle).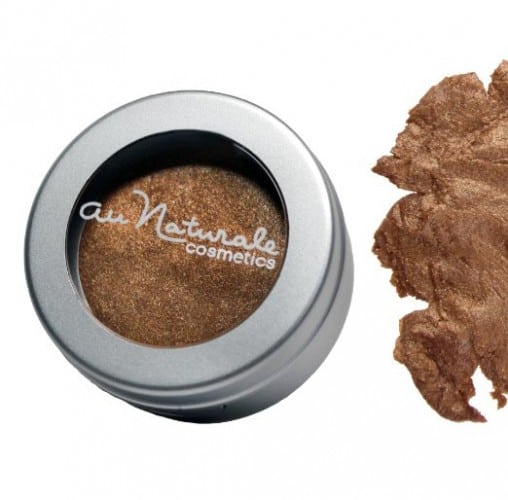 I absolutely love this company's organic creme shadows, the has such a nice, shimmery pigment and it's really easy to apply with just your fingers. Just a warning, though–you'll most definitely want to use a primer underneath or it won't last nearly as long as it's capable.
To frame my eyes: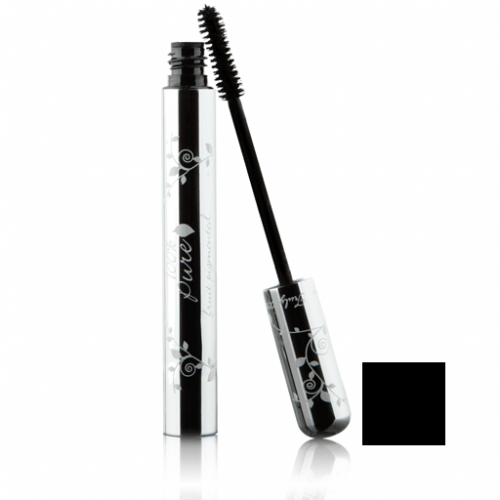 Fruit Pigmented Mascara: Black Tea – $25.00
from: 100% Pure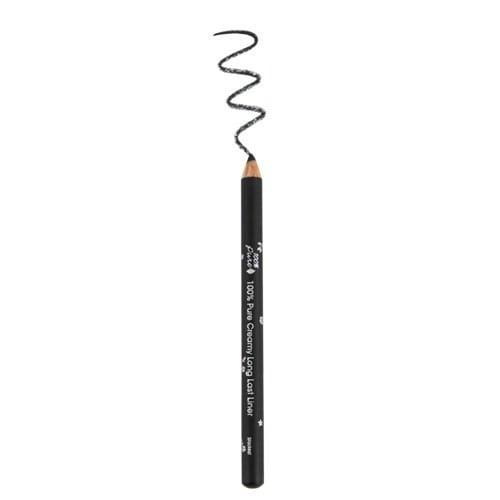 Fruit Pigmented Cream Stick Eye Liner: Black Pearl – $25.00
from: 100% Pure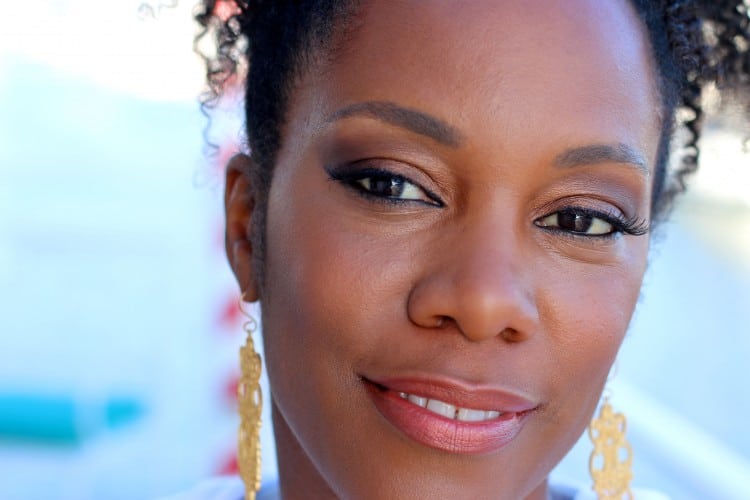 Cheeks: I'm becoming a real fan of creme blush, because it goes on so smoothly and I can blend it easily with a brush to give it a "barely there" finish. I'm wearing Au Naturale Organic Creme Blusher in Palermo, $32. Isn't it lovely?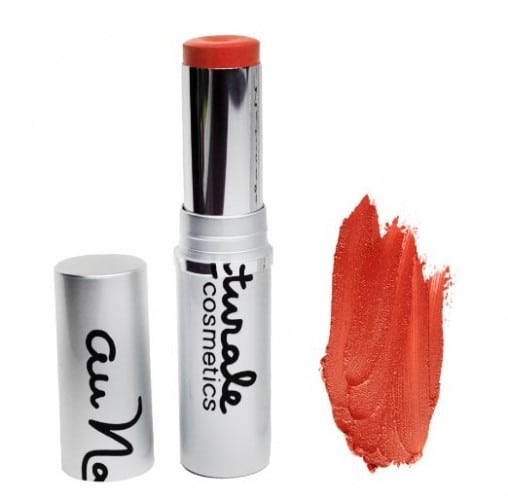 Finally, I'm wearing "Wild Orchid" ($14.99) from Gabriel Cosmetics.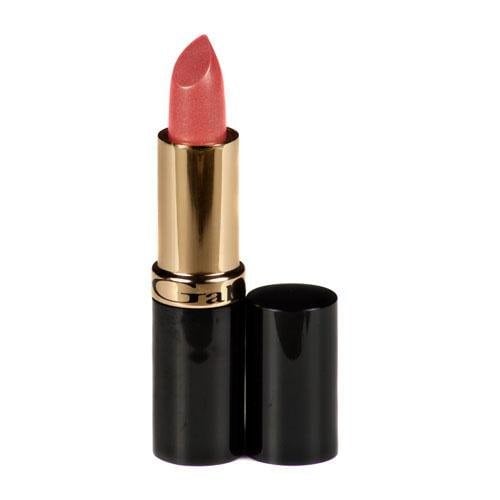 I'm really loving all the rich colors this natural company has, and such a shame they don't have a better display at my local Spouts. It's on the top shelf and really difficult to see what's in the drawers of the display, especially if your 5'3 and the shelf is four inches higher! Good thing I was able to get to know them at the Natural Products Expo I attended last month. As with all the products in this piece, this too is all natural, and even has a chemical free sunscreen.