The holiday season is here and so are office parties, family functions, and any other excuse you can imagine to buy a dress. Now, the tricky part is finding a look that suits you to a tee. Outlined in this article are methods to finding the perfect holiday dress!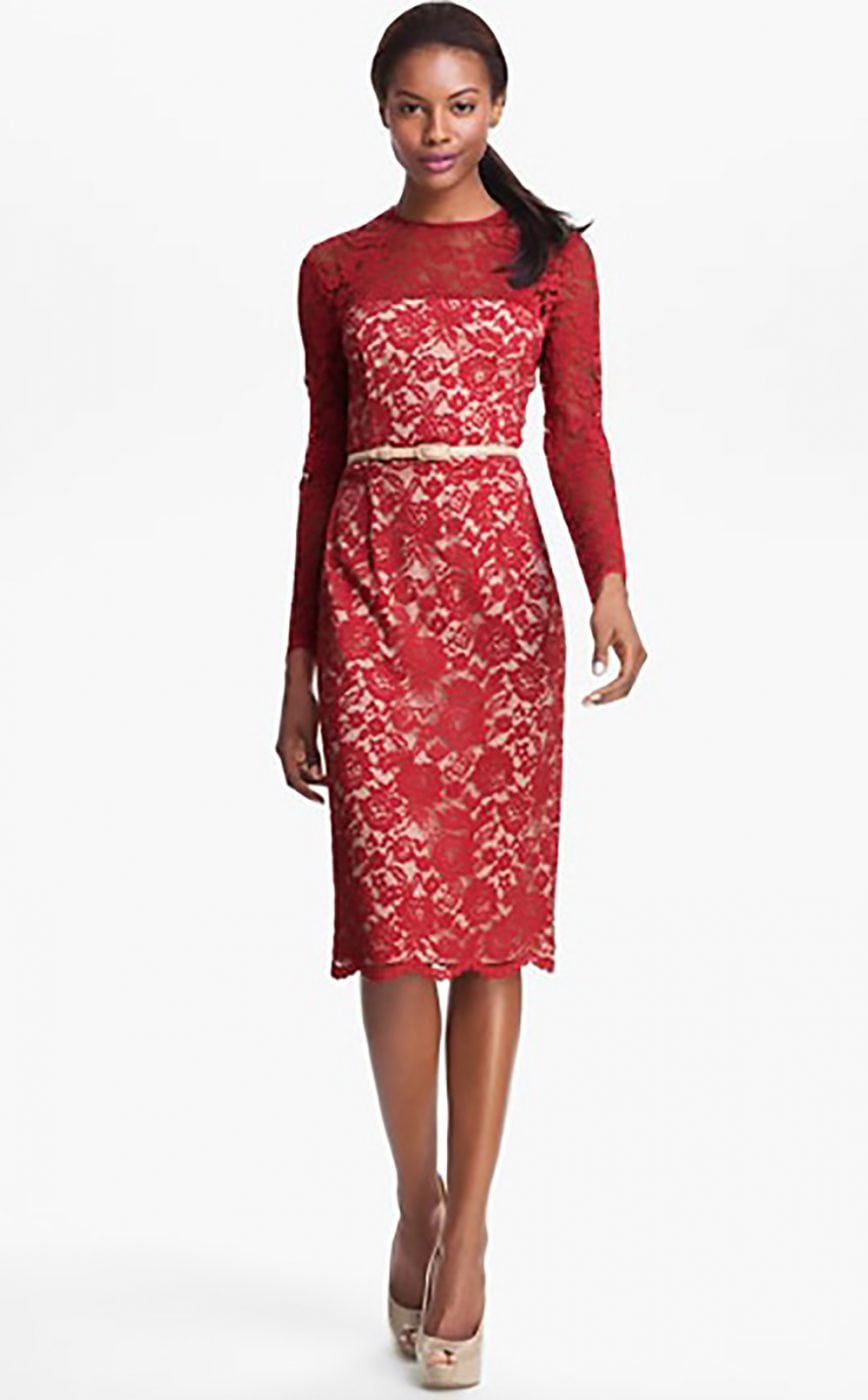 The first step is figuring out exactly what body type you are. Of course there's the usually hour glass, pear, apple, and rectangle but sorry to say, that really isn't what you should go by. Finding the perfect holiday dress is all about silhouette. It can be manipulated and transformed into what you WANT to look like. For example; the rectangle body shape can look pear shaped with a simple waist belt.

An hourglass figure can look rectangular with a structured blazer and an a-line dress. The pear shape can look like an hourglass shape by wearing a full fitted cropped jacket.

The only figure that may be tricky to shop for is the apple, but as stated before, it's how you want to look. For apple figures, you should stick to neutral color tones.  Stay away from patterns like stripes and geometric, and go for a looser fit.

Now that you understand how styling the dress makes you look any way you want, it's time to pick the hottest dresses for the season.
For those who want a rectangular silhouette, the shift party dress with capped sleeves, ornate fabric, lace, or micro sequins is your best choice. Purchase one in neutral tones for easy styling.

For a pear shape silhouette, the tassel dress is fun and flirty. Tassels are flattering and instantly dazzling. Chevron fringe and even long draped tassels look great on a pear figure; just make sure you choose a color that stands out, like white, red, or even deep purple. Hourglass silhouettes are better suited wearing strapless or "shoulder out" dresses. Strapless dresses in pastel tones or all white silky satin are high in demand. Complimentary accessories like dangling earrings and jeweled necklaces go well with this dress and highlights the collar bone. Finally the apple silhouette; the most adorable silhouette of the season actually. The best dress for the apple figure is the full volume Tent Dress. A Tent Dress with accordion pleats or gathered soft fabric is ultra trendy and sleek. What makes this dress sexy is the creative halter dress design with large shaped armholes. It's very versatile, and needs little to no accessorizing. Whether mid-length or short this dress is effortlessly chic.

The dresses mentioned are hot for the holiday season, and so are the colors; ruby red, plum purple, beige, off white, and of course black. Purchase solid toned accessories in those colors for a sultry holiday look, faux gems are even better. Ultimately, all the dresses mentioned can look great on any body type. The holiday season is here, and although the new year is just around the corner, there's no time like the present to try something new. Good luck!