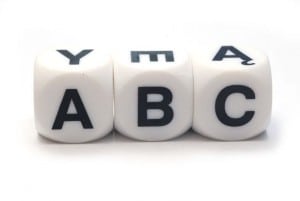 By the time you read this it will be just about two months since I returned from Matthew Hussey's High Value Woman Lifestyle Retreat. I wish I was still at the resort sipping champagne and watching the sun set over the ocean. (P.S. – If you decide to go, make sure to tell them Leona's Love Quest referred you!) The upside of a whole new perspective is feeling like I can achieve anything. The downside is that I sometimes feel overwhelmed by the number of things I would really like to improve or accomplish.
First I had to deal with the guy I was dating who later friend-zoned me. For a while I thought a friendship between us would be possible, especially since I had recently moved into an apartment right around the corner from where he lived. I was very uneasy about moving that close, but the place was so perfect I couldn't pass it up. It had a brand new kitchen and bathroom, hardwood floors and walk-in closets, central air and heat, lots of windows, a front porch, a backyard, and a washer/dryer in the basement. There was free street parking and the trolley that stopped at the corner would get me downtown to work in fifteen minutes flat. Best of all, it was on the 1st floor, a very rare commodity that would save me tons of aggravation on moving day and well beyond. I was even able to talk the landlord into decreasing the rent by $100. After weeks of running around the city looking at one heinous walkup after another, I didn't have the strength or fortitude to search any longer.  I also had to make a decision soon or I would be stuck moving everything into storage until I came back from my summer job. By then all of the best properties would have been rented by college students and I'd be back at square one.
Friend Zone Guy really was a huge help on my moving day. After a series of mishaps relocating to Philly last year, I was still on a really tight budget. I hired a very muscular friend of his to help me move furniture and boxes in the morning. Once Friend Zone Guy got off from work, he first removed my back door so we could get the sofa inside. Then he arranged all the boxes, put together my bookshelf and my bedframe, fixed my broken wall clock and helped me hang curtains. He doesn't own a car, so to show my appreciation, I told him he could use mine occasionally instead of the expensive car share he was paying for. He was always very grateful, but when his new girlfriend entered the picture I never heard from him unless he wanted to use my car. When I told him our so-called friendship wasn't really working for me anymore he apologized for taking advantage of my generosity. He blamed himself for ending our relationship and said he still thought I was a lot of fun. He always used the word "fun" to describe me and I was really starting to resent it. We always had a great time together, but I don't think he ever thought of me as much more than a buddy.
I applied for the retreat with my main objective of finding ways to meet more men and be able to recognize the right kind of guy when I found him. Occasionally Friend Zone Guy still texts me questions or advice about what I learned on my retreat. One thing we shared in common was an interest in personal growth and spirituality. He was reading The Joy of Living when I met him and I recently downloaded a copy for myself.  After I conveyed a few of my new insights on achieving goals and greater happiness, I had then somehow graduated from "fun" to "pretty great"– something he never would have said to me while we were dating. Sometimes hindsight really can be 20/20, can't it? At this point though, I know I have to keep him at a healthy distance in order for me to move on.
Incidentally, the goal that I've been working on the most is getting fit and losing weight. After waking up five days in a row at the retreat for an hour of exercise at 7:00am, I had to admit I wasn't as big of a slack-ass as I claimed to be. It didn't hurt that I was waking up to a beautiful, sunny ocean view either. Still, I thought the new, more loving version of me should look about twenty pounds lighter and start taking better care of her health. I dusted off my TurboJam and TurboFire DVDs again and joined a fitness class that meets on Wednesday mornings even though the trainer makes us run a lot and I do not like to run. Matthew's trainer recommended following Dr. Fuhrman's Eat to Live plan which suggests you eat a pound of raw vegetables and a pound of cooked vegetables a day. I'm using that as my general guideline for now but it's difficult to adhere to. I haven't given up carbs, dairy or meat entirely either. Nevertheless, there's been no getting around cutting way, WAY, back on some of the foods I love to eat the most.
As for dating my profile on OKCupid has been generally useless as it hasn't produced a single date since late July. The problem I've been having offline is that I attract the same quality of man as I do online. Additionally, I feel at a disadvantage approaching men that appeal to me in person because I have no way of telling if they are even single or open to interracial dating. So, following Matt's advice, I planned on creating a ritual of frequenting the menswear section a certain designer department store to do a little high-end man shopping. What I sadly discovered is that store is nearly always empty and it's so chic-chic the salespeople won't leave you alone. Furthermore, there wasn't a single man who even worked in store that looked under the age of 60, which is just not my demographic (sorry to the Silver Foxes out there!) Figuring I had overshot the mark, I tried downgrading a bit to the upscale mall in the burbs on the weekend and I discovered the following things:
Men shopping with their wives or girlfriends
College students shopping with their parents
A few bros in flip-flops who looked like they escaped from a frat house
Two great necklaces on sale at Macy's and a dress to wear to my friend's wedding.
Then it occurred to me that the most men don't like to shop. If they did, I probably would have met one long ago considering I practically shop for a living. My new plan was to compile an alphabetical list of places in the city I could go at least once week to meet more interesting guys:
Art Gallery or Museum
Beer Garden  or Festival
Coffee Shop
Dancing (Salsa maybe?)
Eagles Game or Electronics Store
Farmer's Market
Grocery Store
Hardware Store
Information Desk
Jazz Club
Kickboxing Class
Library
Magazine Racks (at the bookstore)
Natural History Museum
Office Supply Store (like Staples)
Party
Quizzo (which most cities call Trivia)
Reading Terminal Market  (a marketplace with shop and eateries)
Speed Dating (yikes!) or Sports Bar
Train Station/Traveling
Underdog (a hot dog joint near lots of office buildings)
Vitamin Shop
Walking (which I now do every Saturday)
Xochitl (a tequila bar )
Yard Sale
Zumba Class (at a gym)
I'm open to more suggestions if you have some, but you should know that I'm not the outdoorsy type so C for Camping probably ain't gonna happen. I do some of these on a daily or weekly basis anyway. Actually, I am out quite a lot; the real catch is finding someone appealing when I get there and then physically going up them to talk.
What do you think of my checklist? Any suggestions for more places to go or things to say to break the ice when I get there?
**If you can't get to Matthew Hussey's retreats, not to worry–he has an amazing online video series coaching women on how to get the men they REALLY want. Check it out here.