It looks like Simone Biles, 19, a star of the USA gymnastics line up at the Olympics in Rio, is causing a bit of a stir with her and Brazilian gymnast, Author Mariano's effusive declarations and photos.
According to the Daily Mail:
The teenager has become close to Brazilian athlete Arthur Mariano and the two have been conducting a very public exchange of affectionate messages.

She describes Mariano, 22, as her 'boyfriend' and he calls her 'Queen Biles…my love.'

The couple posed for a photograph together and Simone tweeted: 'my brazilian boyfriend' and followed it with emojis of the Brazilian flag, a smiley face blowing a kiss and a heart.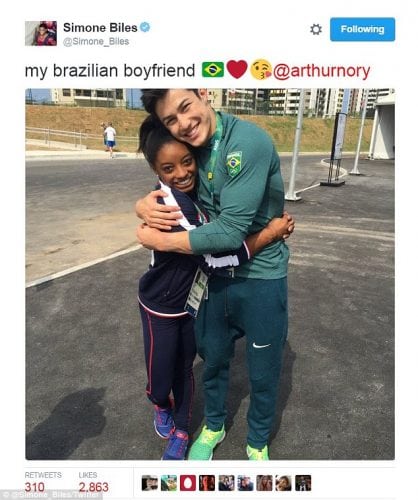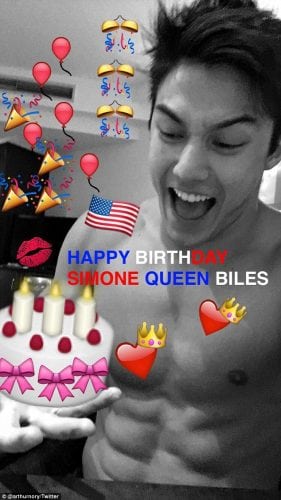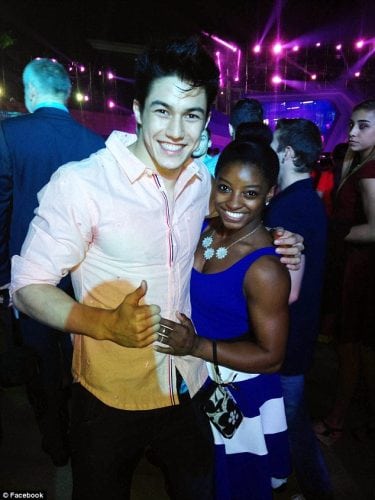 They're a cute couple, and I'm loving how young girls like Simone are seeing the world as their oyster. But there's some folks in the comments section of the Daily Mail piece pretty invested in letting everyone know they're "just friends." Wonder why that would be? She's 19, he's 22…they both have similar interests (obviously) and both are good looking. Why, or why, is it so unfathomable that they just might be an item?
Three guesses.