Yesterday my daughter and I got dressed up to go to Downtown Los Angeles to attend the Mixed Remixed Festival, which is a satellite event of LovingDay.org. They aren't affiliated, but for people who would like to celebrate the anniversary of the landmark decision, Loving vs. State of Virginia, this is the event you consider attending if you live in Southern California. I've supported and attended this event for years, and even spoke there last year on a panel. To get my daughter, home from college, excited enough to get out of bed before noon to come along was an added bonus. She could help me film interviews and take photos.
When we arrived, I greeted one of the founders I recognized and whom I'd interviewed in previous years and asked her where I could put a backpack full of gear down. She looked at me blankly for a moment. "Did you talk to  [another founder] about this already?" I told her "no," because I was simply doing what I've been doing for the prior THREE years I'd attended…film, interview, promote the conference, rinse and repeat. She told me she'd have to "check first" and I didn't much worry about it and took my daughter to an amazing lunch and perused a vintage book store in the meantime.
When I came back, I started to set up my video camera to video myself. Just..myself. I hadn't spoken to anyone but just wanted to do a video against the set-and-repeat photo area, which is usually a designated spot for media people to take photos and conduct interviews. Then I was approached by another founder, who told me in no uncertain terms that I was not allowed to film. And…it wasn't in a nice way. She mentioned some explanation about having a new sponsor who forbade any filming and then some weird divergence about providing guests with "safe spaces." The original person I spoke to joined in, and I was double-teamed by two founders who clearly, from their body language, did not really want me there. In that moment, I felt unwelcome, marginalized, rejected, and…sad. I started to explain again, how I've been here multiple years, and the harsher co-founder replied, "I'm a co-founder. I know who you are."
So they knew who I was, and while it wasn't explicit, the energy was subtle social rejection. If they knew enough to openly invite me to come to the event, how come they didn't take two seconds to be considerate enough to tell me the policy had changed?
It was in that moment that I looked around. Everyone…I mean, virtually EVERYONE there was mixed. This wasn't a surprise to me, obviously, because well…obviously. But when I looked a bit closer, I noticed there were really no "full black" or many white people in attendance in the main gathering area, and when I thought back to previous years, the vast majority of the people in attendance were the PRODUCTS of interracial unions, and not the ORIGINS of them. Later I would find out that another couple who attended last year to hear me speak said they didn't make it a priority to attend this year because they too felt an energy of unwelcome. The couple is comprised of a white American man and Nigerian woman.
I've realized, that perhaps, I should have never been there from the beginning. I was only being tolerated…and definitely not part of the celebration. While they wanted me to help them spread the word to my audience and fanbase about the event, which I did and always do, they might not actually want ME. I honestly had to fight back tears, especially when I found out one of my fans drove all the way from Las Vegas because I invited my people to come.
Proof of my previous filming and support of the event…
https://youtu.be/AmqfaGYbAmk
https://youtu.be/FYVOo-uqpNk
But then I thought about it for a moment. Mixed people have historically struggled in the white supremacist one-drop rule categorization, and have often felt they didn't fit in either race of which they originated. As the mother of three biracial children, I can not begrudge them for wanting to form a community of like-minded people to help them navigate in a society that pulls them in different directions. It's their right to have that, and in that spirit, I support the intension of the Mixed Remixed festival. I encourage mixed race people to forge their own communities and chart their own path. If I encourage that for us, I must also encourage that for them.
But it's a little confusing that the yearly event happens on the weekend before Loving Day, which is a celebration of two people who fought for the right for mixed people to be "legitimate" in this country. Again, perhaps I've been tone deaf. Maybe it was always meant to primarily be a celebration of the PRODUCT, but not the ORIGIN.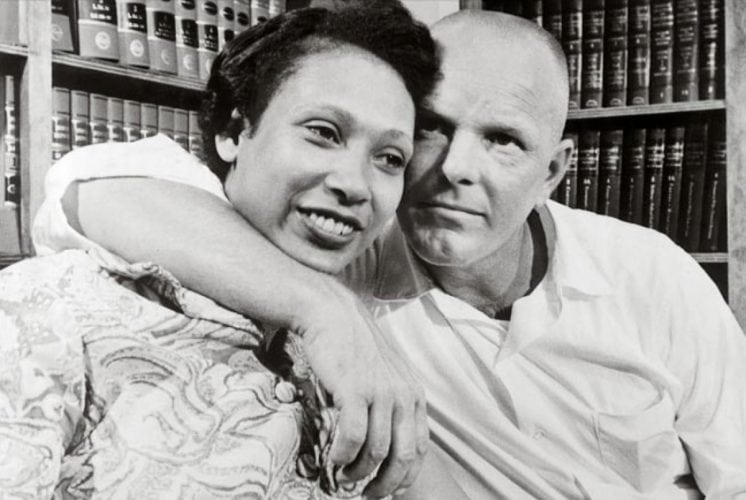 In which case, I need to find a new home for were I will take this group to celebrate Loving Day. It's not always feasible for me to travel to New York for the flagship event, which was absolutely amazing and inclusive, and had the ORIGINS and the PRODUCTS partying hardily side by side.
https://youtu.be/IscCcEMpmTQ
I need to go to an event where EVERYONE is celebrated, so…any suggestions for next year?
Follow Christelyn on Instagram and Twitter, and subscribe to our You Tube channel. And if you want to be a little more serious about this online dating thing, InterracialDatingCentral is the official dating site for this blog.