With news of Janet Jackson finding love, marriage and family with a Middle Eastern man, curiosity of such matches have increased. Take a read of one young woman who took the chance and jumped on a plane.
By Michaele Acary
Two days after my 29th birthday, I boarded a plane headed for Jordan. I was burned out, discouraged and heartbroken. In a span of ten years, I had experienced several personal setbacks that left me severely depressed. With 30 just around the corner, I decided it was time for a change. I was tired of hearing how unappealing my looks were to potential love interests. I had wasted precious time pinning after the "the brothers" while these men unashamedly, chose to date women from various ethnic backgrounds. In my youthful folly, I foolishly chose to pine for my black prince.
I met Jay at a church event when we were teens. To say I was immediately smitten was quite the understatement. Jay made it clear that he was not. I watched as he paraded through the halls of church and other gatherings with one girl after the other, none whom looked like me. I was not light enough for his preference.  Tightly sewed in Brazilian and Malaysian locks would not miraculously transform me into Shakira or JLO or secure my place in Jay's heart.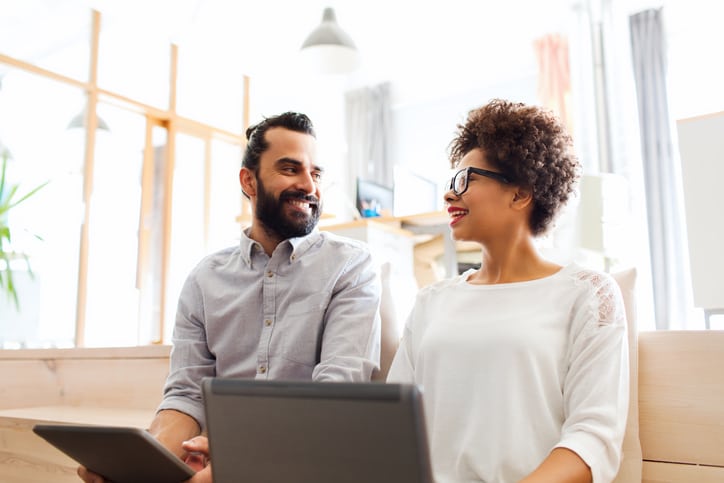 After Jay came Harry, the quintessential IBM boy next door. For years I waited for Harry to notice me in the sea of blondes and brunettes he dated. After college, Harry vanished to Korea, and then reappeared on my Myspace page, tenderly cradling his Korean girlfriend. When Myspace lost its allure from the fickle millennial attention span, Harry made one final appearance on my Facebook timeline. Single, was now replaced with married. While scrolling through endless wedding pictures of Harry and his Korean love, I was once again reminded of my non-existent love life. Why wasn't I good enough for these men? I was plagued with nights of self-doubt and crippling insecurity.
I longed for true love but was deathly afraid of rejection. Lies, told by the media, former love interests, abusive family member had left fresh scars that refused to heal. I had been falsely told, that if I was "a good Christian girl" I would meet my sweet, perfect Christian husband. Clearly, my naïve millennial mindset and conservative upbringing didn't prepare me for the various shades of grey, I would encounter in the real world. Within my Christian circle it was more important to be "pure" then to learn, to properly vet a potential suitor.  I quickly found out that "sweet" Christian boys, red and yellow black and white were horny to. My nicki minajesque rear end quickly proved to be false advertising. When sexual advances were refused, I was swiftly discarded like yesterday's trash in favor of others who were much more willing.  Dating, courtship and love I soon learned, could be a painfully messy, heart wrenching affair.
Suggested video: Is your fear of interracial dating holding you back?
https://www.youtube.com/watch?v=s0brDt5dK9Y
No matter how grueling the growth process seemed, I was determined to keep an open heart and mind. When hearing about my trip to Jordan, Possibly well-intentioned friends and family attempted to discourage me from going.  "Arab men are wife beaters." The Muslims are terrorists! Yet heinous act of terrorism were committed in my own backyard. As I watched reports of Zimmerman's antics on the local news, I was once again reminded of the unjust death of the hooded boy, who was killed 30 minutes from where I live. I hopped on the plane to Jordan and never looked back.
The incredibly kind and attractive man sitting across from me one month later, was nothing like the prejudiced biased portrayals of Arab men, I saw in American media. Had I not stepped out of my comfort zone I would have allowed the fears of others, to shape my narrative. From then on, I chose to never allow the crippling fears, insecurities and prejudices of others to ravage my flickering spark of hope. I was no longer the brainwashed mammy foot soldier of yester-year. I chose to not waste another moment wallowing in fear, doubt and darkness. I chose to stop hiding behind a computer screen and decided to experience life and love in real time. Love was out there waiting for me and I would go to the ends of the earth to find it. I chose me.
Like what you read? Help us meet our goals for Swirling Around the World! Click here for more.