Think of makeup as furniture and your face as a bare room. If the room isn't prepped and ready, free of blemishes, discolorations and distractions where there shouldn't be, no amount of fabulous furniture will ever do the room any justice. So if your nose is so oily and shiny that flies never land, but slide off and catapult across the room, you might want to consider a little priming before you paint.
Here's three with love:
Smashbox Anti-Shine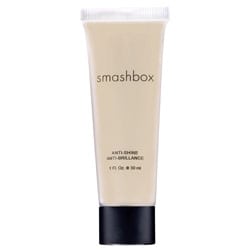 A makeup-artist favorite, this formula is interesting because it goes on cool and wet but quickly dries to a lovely matte finish. It's best for when you're on camera or doing a photo shoot because it can stand the heat–even under hot lights. At $27 it's the priciest on the list, from the looks of these reviews, it's worth every penny. Make up artists apply this formula with a sponge both over and under foundation.
Shine Stopper Instant Matte Finish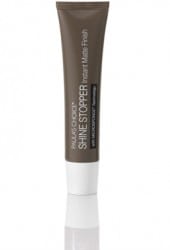 Developed by Paula Begoun, who made her name legend in the cosmetics world with her no-bullsh*t book, "Don't Go to the Cosmetics Counter Without Me," and has her own line of skin care products without the hype and pomp. The anti-shine formula comes in a small, narrow tube, but don't let the size fool you–a little goes a long way. Shine stopper can also be applied both under and over foundation. Works great for the troublesome T-zone, however deepening on the season, results may not last all day and you might need to reapply over makeup after you lunch hour.
Bau Del Aire 2-in-1 Oil Absorbing Primer + Mask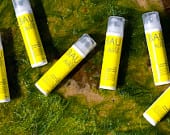 This product is relatively new to the scene and works for people who need heavy-duty shine control. The key ingredient is Magnesium Hydroxide (think Milk of Magnesia) and serves as both a primer and an oil-absorbing mask depending on the mode of application. The formula comes in a pump and is more liquid than cream, so it's best to apply it with a makeup sponge or soft, flat makeup brush. At $18 it's the least priciest on the line up. Works best under foundation only.
So BB&W Crew, share your shine-free secrets! What do you use to stave off the shine?