Star Jones is of the Wendy Williams, Mary J. Blige, Mo'Nique, and Sheri Sheppard ilk of black women who thought that the completion of their success was a having a black husband. It was the complete black Cinderella story. It's no secret that black marriage rates are low and divorce rates are high, so having a black "man bag" as a token of your success as a black woman positions them as the envy of women with #blacklovegoals. UPDATE: Guess now we have to add Jill Scott to this list.
So why are many black women so committed to seeing through a bad relationship, scandals, unequal career success just to maintain the illusion of a united, functioning black couple, despite all of what was previously mentioned?
Hubris. Ego. Stubbornness. 
Let's be honest. Black women (of that generation especially) are so damn stubborn and brainwashed about being able to say "my huzzzzzbannnd" in reference to a black man that will be a reflection of what THEY deem as success and triumph over being a statistic and prancing around shoving it in their single friends' faces. To make  the whole thing work, you're going to have to ignore things like your husband being bisexual. Or having to fight to keep your money once the illusion can no longer sustain itself.
For some of us, it takes facing the reality that we limited our options to only one type of man to get us to look to other races of quality men. Yes it's true that women of Star Jones' generation were taught from birth that the only type of men who would love and marry them were black, while they saw their counterparts go on to intermarry with any race of women they damn well chose. I can't tell you how many 50+ black women have written me, angry at themselves for wasting their best years chasing the #blacklove dream, only to end up frustrated that the black community sold them a bill of goods.
It's time to accept some responsibility about how our stubbornness against reality and desire to show off in front of other black women makes us vulnerable to exploitive men–especially when our success outmatches theirs.
So congratulations, Star Jones, for seeing the light before it went completely out.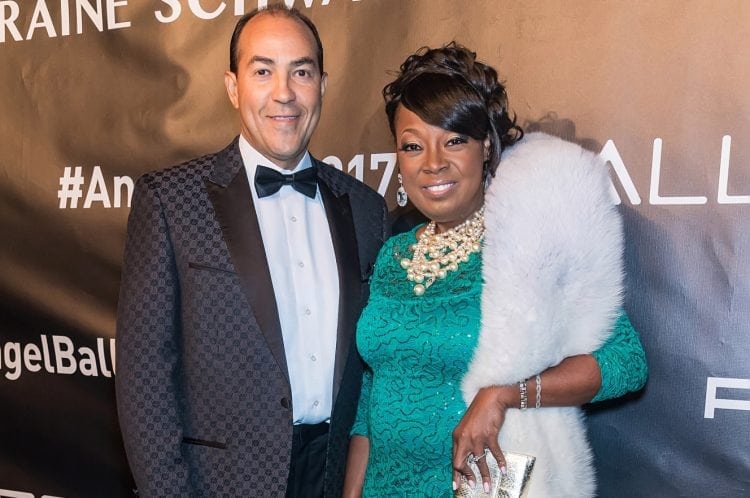 Follow Christelyn on Instagram and Twitter, and subscribe to our You Tube channel. And if you want to be a little more about this online dating thing, InterracialDatingCentral is the official dating site for this blog.