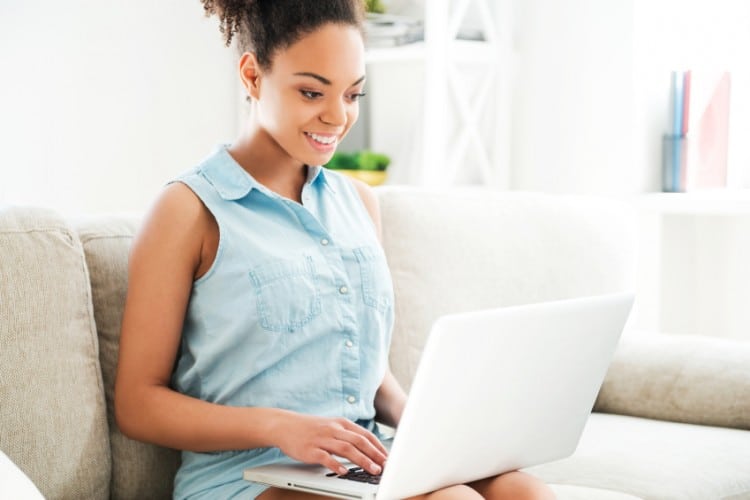 Before I go into this, I just have to give an FYI…I did the following profile critique to use as an example, so please…don't send me yours. No offense, but people charge money for this, and my time is too constrained to do this more than twice a decade.
I got a note from a fan wondering why she wasn't getting the feedback from her AfroRomance.com profile. She said that she got a lot of responses from losers and jerks looking for a quick lay. I asked her to send me the exact photos she posted, and the copy she used in her profile. She requested that I not post her photos, but green lit me sharing her text.
I am uptight and confrontational.  Just kidding…lol.  Almost every profile I have ever read states how "laid back" the individual is.  Well, I just wanted to start with something different.  
I am ambitious, adventurous, kind, warm-hearted, generous, hard-working, and humorous.  I am a great listener too.  I am honest and very faithful as well, and those are the traits I value most in myself and a perspective mate.  At this time in my life, I am looking for that special someone of course that's why I am here.  It is time to write a new chapter in that book we all call Life. 
 In my spare time, I like to hang out with my children, read, write short stories about my work place ( I find this to be very therapeutic.  Also keeps me from catching a case (smirkish smile)) and I like to go for long walks.  Yes, I said walk, recently I have gotten back into the groove of making time to take care of my body. So far, I have lost 10 pounds and counting (hooray for me).  Thank God for the Wheat Belly cook book and Whole Foods.  I am not a gym rat nor am I looking for one.  However, if you are a sweet gym rat, and you don't mind encouraging a curvy girl please do apply.  If I have to be 118 pounds to begin with then you should move on, but don't look back once the curves are more defined and the waistline is smaller.  Oh now, I defiantly would not want you to lower your standards by any means.
[Okay a few notes here. The paragraph above can cause a perspective man to presume the writer hates her job and has a weight problem. "Curvy" has been misused so much that many men interpret that as a nice way of saying you're overweight.]
I am looking for a kind, caring, compassionate man.  He must be understanding, non-judgmental, sweet intelligent, confident in himself, patient, an excellent communicator, and generous.  I want someone with a career who goes to work every day because I do.  He must have at least fair credit because I care about my credit score.  God is an important factor in my life and if you are willing to go to church with me that is a plus.  I would prefer any perspective mate to have extensive experience dating black women.  I don't want to be experimented on, toyed with, or looked down upon.  I do have feelings.  [Try, "I'm looking for someone open minded, and open to meeting and dating a rainbow, just like me."]
[Using the adjective "generous" right before saying you want a guy with a good career and good credit could be interpreted as a writer desiring a walking and talking wallet. You can glean within 2-3 emails if they potential guy is gainfully employed or living in his mom's basement. Go easy on the church stuff. Writing in your profile that you want to take your date to church is about as exciting as watching snails race.]
My perspective mate must be healed in his heart from past relationships.  I don't want to have deep and extremely long conversations about your ex-wife, your ex-girlfriend, or your ex-fiancée.  I am the first to admit that the past not be forgotten, so that we don't repeat past mistakes.  However, we should not dwell in the past.  Doing this only causes problems for a future love and will prevent closure.    
[This whole paragraph needs to be reframed from a negative into a positive. Instead of saying, "I don't want to hear about your shitty ex," you might want to say, "I'm looking forward to meeting someone I can make incredible new memories with."
 I am not all that impressed by looks.  I care more about your ability to think and your ability to feel for others.  In other words, I am interested in what is in your head and heart.  I am looking for someone with good character. Although attraction on some level is important, it is just not as important as some of the other qualities mentioned above.  I have judged a man by his looks before which is why I am divorce now.  Cute and fine did not bring me the life I seek. 
[Funny; the author says in the above paragraph that she doesn't want to hear about shitty ex's, but then proceeds to discuss her shitty, good looking ex husband. Just…no.]
Here's some tips on photos and presentation…