I must admit I am a pajama girl. If able to get away with it, I would wear pajamas, bra-less and with slippers on, to drop my kids off at school, at a writer's convention, Walmart (just like everyone else who shops there) and on a date with my husband.
Now, I realize that this is not the best look for me, but it is the most comfortable. That's why I like stores like Soma–they sell clothes that are just cleverly disguised pajamas.
But there are times that I actually have to dress in real clothes, but since I'm not so well-learned on fashion, I often buy in a pattern, the same sort of stuff just with a different designer on the label. But make no mistake, I NEVER pay full price for ANYTHING. T.J. Maxx and Marshall's are my crack dealers.
So when Peppermint Park approached me with a challenge to dress me in some hot designer look–from top to toes–for $100 and under. I didn't tell them what I wanted, I just told them my size and let them pick something out for me. Now before I unveil, I need to share this disclaimer: I WOULD HAVE NEVER, EVER, EVER, EVER, EVER picked these outfits for myself. Which turns out to not be such a bad thing.
You will not BELIEVE the prices for this items with membership to Peppermint Park. I double checked, and yep, those same items you see in the slide show are much, much lower.
Kay Celine Longsleeve Keyhole V-Neck:
Regular price: $138.00
Peppermint Park price: $23.00
Joe's Jeans with Ribbed Front Pocket
Regular Price: $158.00
Peppermint Park price: $24.00
Chinese Laundry Python Heels
Regular price: $80.00
Peppermint Park price: $26.00
AQUA Scoopneck Tank
Regular price: $48.00
Peppermint Park price: $9.00
Urban Behavior Cascade Crop Blazer
Regular price: $85.00
Peppermint Park price: $43.00
So okay, yeah I'm impressed. Here's the caveat, however–you have to shop Peppermint Park much like you would shop a T.J. Maxx or Marshalls. You have to look for availability of your size and that can be a bit funky. But! The prices are unbelievable. It's like buying from the back of a trunk in a dark alley. You feel like you practically stole something, but it's all legit. But if it makes you feel better to feel like you're stealing, who am I to judge?
Does Your Fashion "Fit" You??
But back to the clothes. Like I mentioned, I would have NEVER picked this stuff up off the rack, but I tried it on and well…it WORKED! Which leads me to my first bit of advice–if you can afford it, make a consultation with an image and wardrobe expert. Stars aren't the only ones that do it–it's actually becoming pretty commonplace in the professional world, and as single black women looking to attract a rainbeau, it might be time to get your image and wardrobe assessed by an expert.
I brought in Brenda Kinsel, image and style expert and best-selling author of Brenda Kinsel's Fashion Makeover: 30 Days to Diva Style! , and owner of Inside Out—A Style and Wardrobe Consulting Company based in the San Francisco Bay Area. Brenda has appeared nationally on radio and television, most notably on The Oprah Winfrey Show and on NPR. She makes a weekly appearance on the ABC Radio Network, syndicated nationally, on a segment called the Weekly Wardrobe Workshop.
Here's my exclusive interview with her, with some free advice JUST for the BB&W crew:
Fashion with Brenda: BB&W Exclusive Interview by Christelyn
More on Brenda and her book–worth a look-see https://www.bookvideos.tv/videoid/1042
Another great find is Shabby Apple (www.shabbyapple.com). It's especially good for women who are unsure what type of dress best fits their body shape. Click here, and answer the three questions and the site will pull up suggestions for you. I did it and it came up with this item, which by the way, is claaaaassssy-asssy.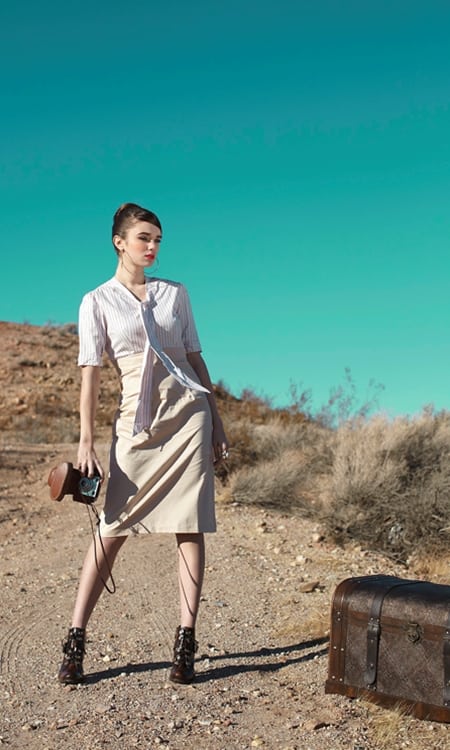 ****SPECIAL OFFER****: EVERYONE in the BB&W crew gets a FREE one month Peppermint Park membership. Just go to www.peppermintpark.com and sign up and use the code: BBW.
Okay now for the race for the hot, red, Chinese Laundry shoes. Whoever is FIRST to sign up gets them. But then, the rest is on your honor: you have to buy something–doesn't matter how cheap–during your first free month and then report on your experience.
Ready, set…….GO!!!!