It's the dawn of a new day, ladies, where women with dark skin are no longer hiding in the shadows and wearing long sleeves to the beach. Our bronze, mahogany, ocher, and onyx shades are admired far and wide by rainbeaus of every race, color and creed. And you know me, I'm all about maximizing every opportunity to be the best YOU that you can be. So why not make your skin glow up the room and knock out the competition? A little known fact–self-tanners, bronzers, and SPF's that give you that "natural glow" might have been made for our paler, melanin challenged sisters, but a woman of a darker hue who uses these items will result in a smooth, shimmery-golden look that will hide blotchiness and even out your skin tone.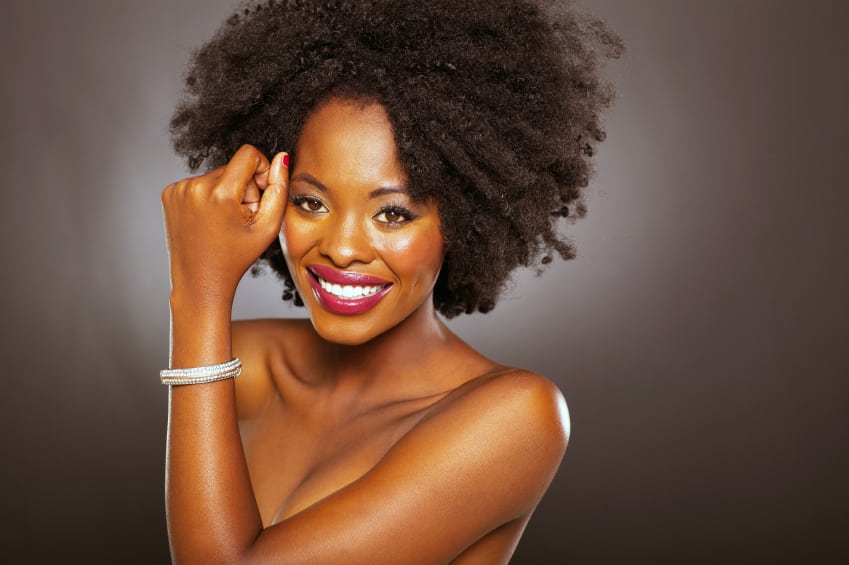 Here's the formulas I'm using this season. I have them all and love them all.
Jergens Natural Glow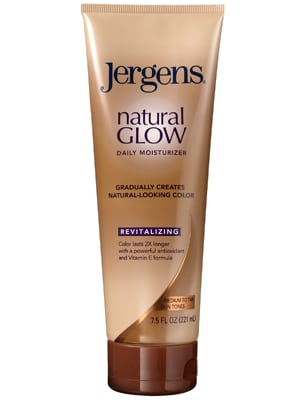 Jergens has 50-11 versions of this, but I opt for the +Protect formula, which gives you an SPF 20, medium to tan skin tones.  I like the combo of a moisturizer and SPF that gives you a little "glow" and this formula boasts a progressive color when used once a day.
PINK spring Break Body Bronzer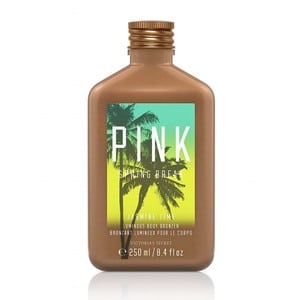 I LUURVE this in the jasmine lime. It has a great scent and really puts the gold into your skin. Plus it's got aloe vera and vitamin E, which your skin loves. Trust me–you, this stuff, heels and a sundress and you WILL stop traffic. If you want it, you'd better hurry. It's on sale at Victoria's Secret for 65% off, so you can get a pretty big bottle of the stuff that will last you all season for just a little over $5.00. Just a friendly warning–if you wear this, take a day off from your favorite perfume. The scent is pleasant and lasts all day.
Supermodel Legs by Nicholas Perricone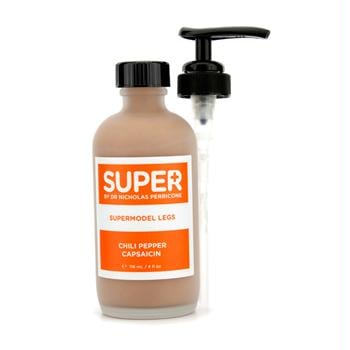 As with most Perricone products this stuff is pricey and goes for about $30, and it's getting really hard to find–I suspect they are discontinuing it, but there's still some on sale at Amazon. This gives a milder shimmer than the PINK but Dr. Perricone has tosses some other ingredients like capsaicin and DMAE for good measure.
L'Oreal Sublime Sun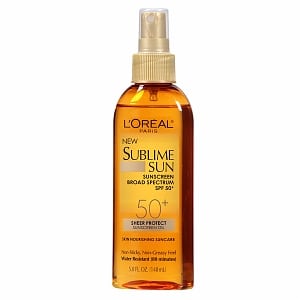 I just love SPF oils. If I know I'm going outside, I take a shower, pat to damp dry, then spray this oil on my skin to seal in the moisture. It makes your skin shine, but won't feel greasy. Go to the beach in a bikini and spray this on and you'll look like you've just been oiled up by Antonio Roberto Gonzalez Garcia.