You guys know how much I love the IS CLINICAL line of cosmeceuticals, and have been singing their praises for months. It's because of that line that I have absolutely no need to wear foundation. And at 38 years old, people confuse me with Maxi-Me, who's just recently graduated 8th grade.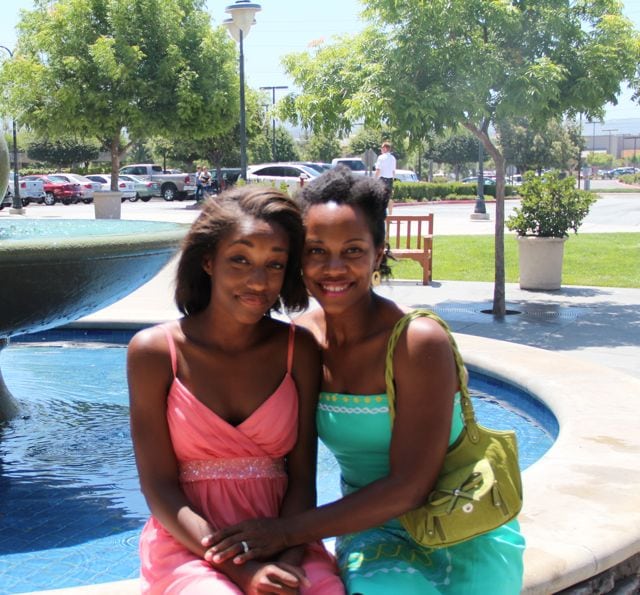 But with their new line, Innovative Skin Care, I wanted to get the feedback of some of the other folks from the BB&W Crew. So I sent samples to Eugenia, Toni, Jamila and Brenda. They all loved it. Here's Eugenia's video review:
Their new line consists of a cleanser, age treatment, eye cream, moisturizer, and sunscreen.
What you're about to see is a RAW photo of me, just minutes after doing my morning routine using the IS CLINICAL line…
Daily Cleanser: For all skin types; smoothes and softens; helps control acne, deep cleans skin and pores without over drying; removes dead skin cells. Key ingredients: Coconut, Willow bark extract, glycerin and aloe.
Age Treatment Complex: Soothes, softens, hydrates, brightens; diminishes the appearance of hyperpigmentation and acne, improves skin tone. Key ingredients: sugar cane extrace, willow bark extract, bilberry extract, mushroom extract and arbutin.
Reparative Moisturizer: Non-greasy, ultra rich creamm, firms and lifts skine with tripeptides growth factors and glycoaminoglycans
Eye Complex: smoothes, hydrates and reduces under-eye wrinkles, reduces puffiness and dark circles, helps prevent DNA damage. Key ingredients: Hyaluronic acid and Vitamin E, peptides, guto kola, and extremozymes to help prevent DNA damage.
Protective Moisturizer SPF 15: I LOVE THIS. Gives great sun protection and will not leave us chocolates girls with a chalky-white finish. Contains zoin oxices, and encapulated organic octinoxate suncreens, hyaluronic acid, Vitamin E, gycosaminogycans, hydrolyzed and soy proteins, aloe and peptides. (Hands down, this is the best sunscreen I've ever used. EVER.) While black women may have less incidence of wrinkling from sun damage, our connective tissues tend to sag from sun damage, giving up that "melting wax" look.
Here's what Toni in her (20's) had to say:
 I used the samples over the course of a few days, and I noticed that it improved the feel of my skin, which softened noticeably. Also, it made my skin "glow" and look more bright and though I don't wear much makeup (a little eyeshadow and lip gloss maybe), it looked like I was made up. It's really nice.
Eugenia, 40, also loved the line, and Brenda will come in and rave as well. But I'm not going to sugar-coat: this isn't a cheap product. You're not going to find high-quality ingredients for cheap anywhere. And like my hair and my body, I don't skimp, because God gave me this one body, and I'm going to do my damndest to take care of it.
This line get five stars, two finger snaps and a trophy.