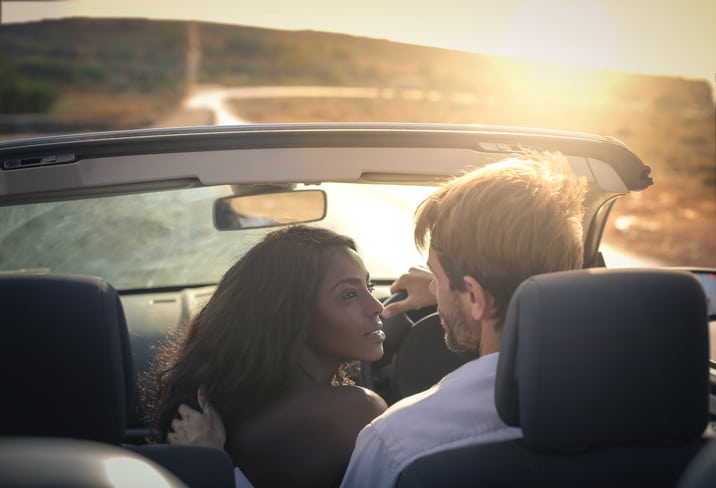 Humans are animals–highly evolved and self-aware mammals, and just like a chimp, dog or bovine, scents give a lot of information and signals to the opposite sex. Most of our body odors are consciously undetectable but nevertheless activate parts of the brain that can signal vital information to our primal brains. For example, did you know that the smell you give off while ovulating makes men more attracted to you?
Hormones are a confusing brew of things we have little control over, but the perfume industry makes billions formulating concoctions with the goal to inspire attraction, stimulate pleasant memories and communicate femininity. Here's what the research shows: Men associate sweet smells like vanilla and subtle fruity scents as supremely attractive. Women also communicate their femininity based on the scent purchases they prefer. For example, a woman that doesn't like sweet-smelling scents or florals and prefers woodier scents and musks may be sending the message that she's not very feminine.
Scents also make lasting impressions. Humans associate pleasant memories with smells, so it bears to reason that the scent you gave off on a successful first date will inspire pleasant memories thereafter. I have quite an extensive perfume collection, and scent for virtually occasion and season. For me, perfume is like the final accessory to complete a look, and makes me feel more girly and feminine.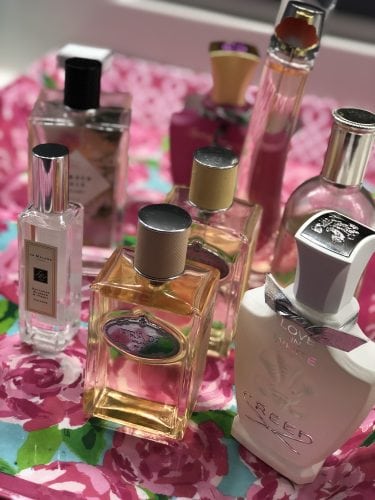 Some product favorites:
*Some links to this article may be to affiliates, that will lead you to products that cost the same or less, but a portion of the proceeds will go to support this blog. Thank you!
Follow Christelyn on Instagram and Twitter, and subscribe to our YouTube channel. And if you want to be a little more about this online dating thing, InterracialDatingCentral is the official dating site for this blog.