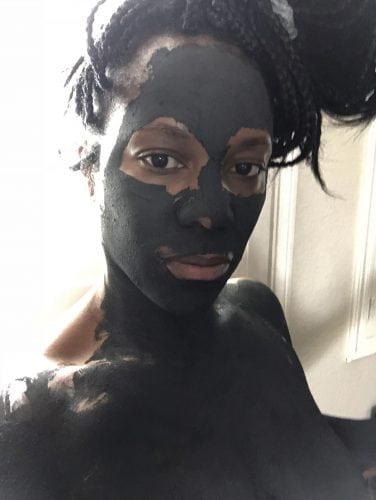 Charcoal. Moroccan clay. Water.
All you need to a brightening, detoxing body mask that that will leave you smooth and oh-so-touchable.
But how did I get here? Blame my recent trip to the Vitamin Shoppe, while I was perusing their tiny beauty section and saw a jar of coconut activated charcoal and another of moroccan clay. I thought back to all the pricey masks and scrubs I've bought that contained those ingredients–and having no real idea of much of it the makers actually put in it. With the raw stuff I was able to have complete control!
Benefits of Charcoal on the Skin
Charcoal (not the kind you buy for your grill) has been used as a detoxifier. Taken internally, charcoal binds to toxins and helps your body flush out toxins. I use the same jar of charcoal I bought to have my daily morning detox, mixed with water and fresh lemon slices.
People don't realize that your skin carries toxins, too. You may not see them but they're there! Charcoal binds those toxins and helps clear your pores.
The downside to the loose charcoal is that it can get REALLY messy. It will stain black everything it touches, but it can be scrubbed away, thankfully. I suggest that if you take me up on doing this body mask you confine doing it in your bathtub, otherwise your husband will get annoyed with you–trust me on that one.
Benefits of Moroccan Clay
This powder works on it's own, but even better when you mix it with charcoal. Moroccan clay powder draws out impurities and closes pores, while the coarse grains can act as an exfoliator.
How to Make Your Own Fresh Charcoal and Red Clay Body Mask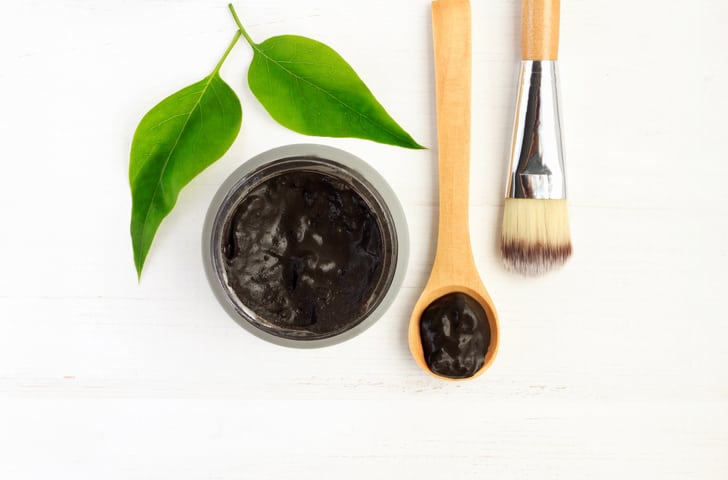 Making this combo is simple. In a bowl, mix one part charcoal, two parts clay (e.g. 1 tablespoon charcoal, 2 tablespoons clay), and add water until you get a paste. Add some eucalyptus oil to pretend you're at the spa if you want. Slather on and remove it when it completely dries. Use a loofa to rub off the charcoal…it likes to cling. Rinse and moisturize. If you skin doesn't feel amazing after that, I'll swallow my iPhone.
Follow Christelyn on Instagram and Twitter, and subscribe to our You Tube channel. And if you want to be a little more about this online dating thing, InterracialDatingCentral is the official dating site for this blog.