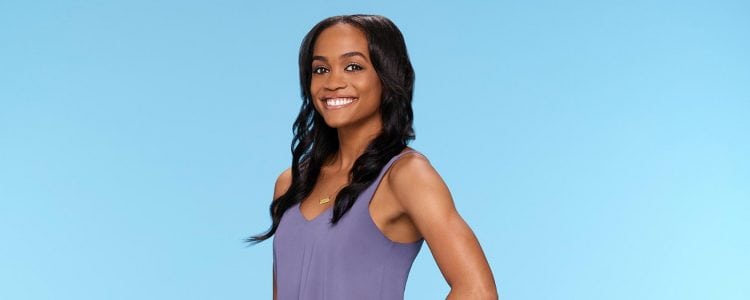 It looks like ABC is finally taking a giant leap of faith to cast the first African American 'Bachelorette,' after a sea of vanilla characters with a (very) few chocolate chips thrown in for political correctness. A statement from the execs:
"We're thrilled to have Rachel Lindsay as our next Bachelorette," Robert Mills, senior vice president of alternative series, specials and late night for ABC, said in a statement. "This coveted role is always reserved for a fan-favorite from the previous season, and Rachel is no exception and has been the fan's choice since she exited the limo. She is an accomplished, confident and beautiful woman who knows what she wants in life. We all look forward to joining her on the joyous journey as she looks for that one special man."
Can anyone confirm that Lindsay was a "fan" favorite last season? Is it odd or not that the senior vice president didn't acknowledge the giant black elephant in the room, and she's the first black woman they've hired? I suppose that it could be seen as progressive, in that the network may finally just acknowledge that we're women just like everyone else. Meh.
So who is this Rachel Linsey person? An 31 year-old Dallas attorney. She has a striking likeness to Misee Harris, who once lobbied heavily to be the first black 'Bachelorette' to no avail.

In any case, this new set up will certainly get me to tune in for the first time since I gave up watching this scam of a show.