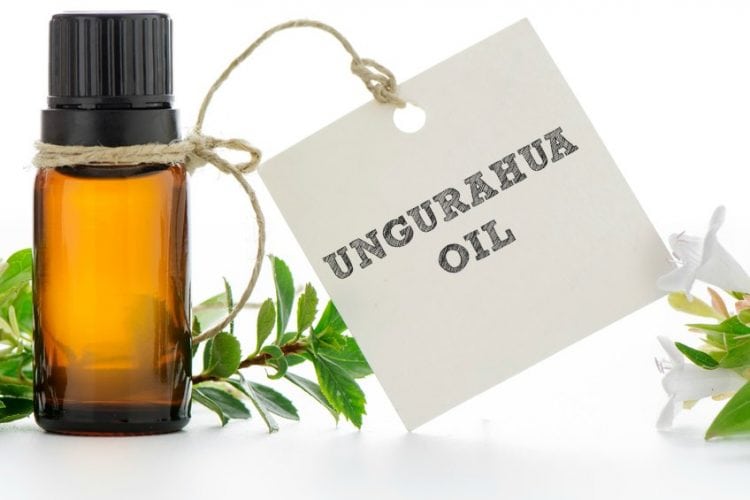 There's an oil that you might have a bit of a hard time pronouncing: Ungurahua oil. The fact that we haven't heard more about it is a real shame, because this amazing, shaft-penetrating oil works amazingly well on African American textured hair. Using it can give you increased elasticity, less breakage (which means more visible growth) and scalp soothing. What is more, the oils penetrate, as opposed to just laying on top of the hair to leave your hair feeling sticky and yicky.
What is Ungurahua Oil?


Ungurahua oil, also known as "Milpesos", ungurahui, seje, patua, and recently shortened to simply Rahua™ – a hair treatment brand with the same name, is extracted from the fruit of the Seje palm (Oenocarpus bataua) native to the tropical rainforests from Panama to South America: Colombia, Venezuela, Guyanas, Brazil, Bolivia, Ecuador and Peru.
The palm, which can reach 82 feet high has only one stem with inflorescence arranged in the form of a horse's tail, tarts producing fruits in its eighth year with only up to 3 inflorescence per year with the fruits taking between 10 to 14 months to develop.
Each palm produces an average of only 2 bunches (inflorescence) of fruits per year, harvested from June to December with the equivalent to 32 kg of fruit that yield only to 2.4 liters of oil – a fact that makes the oil extremely expensive to produce in large commercial scale.
The Ungurahua fruit contains nearly 39% and 61% seeds (kernel) with 80.6% fatty acids, 16% carbohydrates and 3.4% proteins and pulp with around 18% oil.
Until today remote indigenous people communities extract the oil by cooking the fruits in boiling water up to 4 hours. The cooked fruits are smashed along with the kernels using a mortar and cooked again with water. The liquid fraction (oil and water) is cooled and decanted after which the oil is separated from the aqueous fraction by density differences.
Today, a higher quality oil commonly called Ungurahua oil, is extracted by mechanically crushing the whole fresh Ungurahua fruit, and yields a light to dark greenish liquid, with little odor and taste and high content on unsaturated fatty acids mainly oleic acid traditionally used in medicine, cosmetics, and food.
***** Unrefined Ungurahua oil has been used for centuries by amazonian people tribes and is considered the best remedy for treating scalp problems, since itchy, dandruff and hair loss due to its antibacterial and anti-fungal properties. It stimulates and regenerates follicle cells controlling scalp disorders caused by bacterial infections, increasing circulation and capillary strength.
*****Unrefined Ungurahua oil can be applied directly to the scalp as a herbal treatments for scalp disorders, for revitalizing the hair recovering and boosting shine, increasing hair strengthen and controlling the frizziest hair as well as improving the health of hair and scalp, strengthening the hair follicles and preventing hair loss.
** Added to hair formulations helps to revitalize the roots, helps to heal scalp disorders, control loss, bringing moisture, malleability and shine as well as detangling strands, controlling frizz and defining curls. [SOURCE]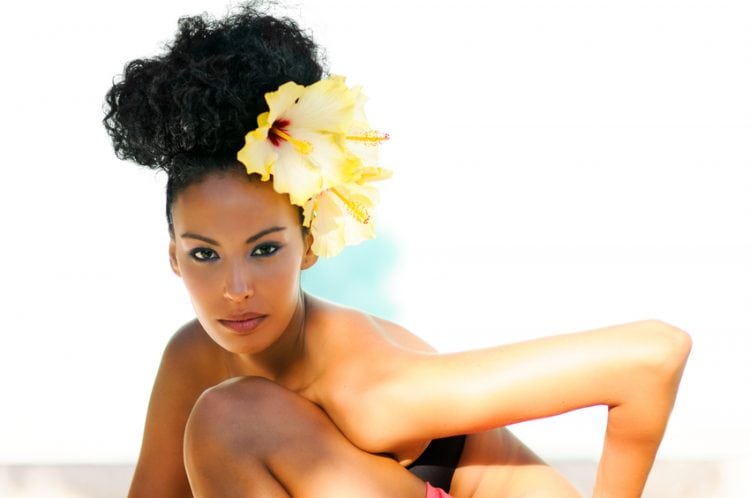 Why this oil is AWESOME to reduce hair loss, soothe the scalp, and reduce breakage:
Main Acids:

Linoleic Acid:8.5%
Oleic Acid: 76%
Linolenic Acid:0.5%
Palmitic Acid: 11.2%
Stearic Acid: 2%
Palmitoleic:1.5%
Oleic acid (also called Omega-9) is an acid our bodies can create whenever it has a caloric surplus, but linoleic acid (also called Omega-6) is an essential fatty acid that our bodies need but cannot create. Oleic acid and linoleic acid are different fatty acids but both are assets to our strands. Linoleic acid stimulates hair growth, maintains a healthy scalp conditions, and will control water loss in your hair. Oleic acid will also control water loss in your strands while making your hair softer and more pliable. In short, it mimics the natural oils in the body and supplements what we may lack.
I discovered this oil by first falling in love with a natural, luxury hair care line called Rahua. The cornerstone of the line is Ungurahua oil, which they use to justify the extremely high prices for the products in the line. The "pure" oil purchased from this company costs nearly $200. But after doing some investigating, I found one company who provides the PURE, unrefined oil starting at $26.90.
How I Use It
I love using this oil when combined with my L.O.C. (liquid, oil, cream) regimen after I wash and condition my hair. I also use it on my ends every day to reduce breakage, detangle, and boost elasticity. And again, because it penetrates, it's a lot less greasy and buildup is nearly nonexistent, so you don't get that gummy, stiff and dull cast on your hair after repeated uses in between washes.
But don't be afraid to use it as a scalp treatment–especially during the dry days of fall and winter. Add a few drops to your shampoo and conditioner, too.