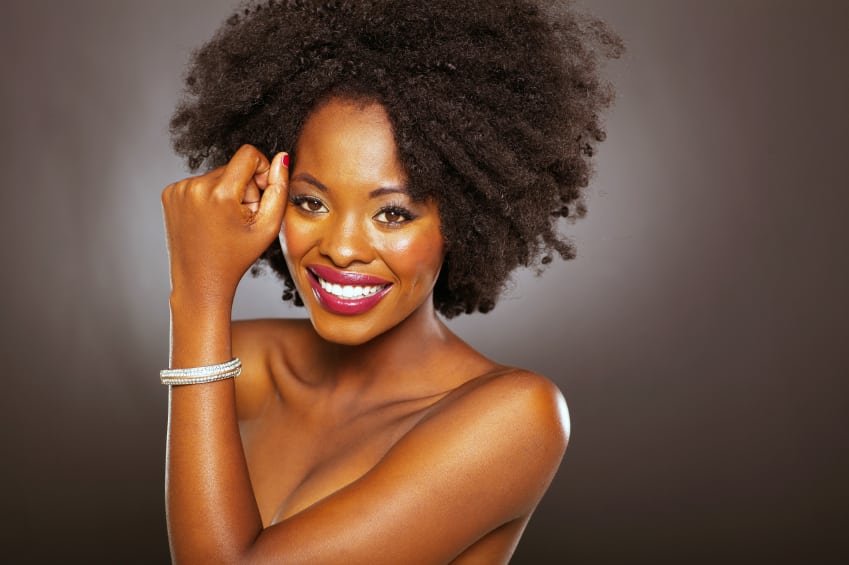 Since Mr. Anthony Robinson announced that he was starting a dating site for black women and men (of all races/ethnicities) who were interested in dating black women, the reactions have been mixed. Some see this site as one more option that black women, the least likely to be couples group of women in the US, have to find compatible mates–and therefore, the site is a net positive. Others have a different opinion though; they have wondered they there is a need for a site specifically for black women and questioned Mr. Robinson's intentions.
I (Jamila) spoke with Mr. Robinson to get his take on the controversy surrounding his site. What follows is a short Q-and-A I sent to Mr. Robinson, and his answers-almost totally unedited–follow. I have also invited Mr. Robinson here for you to ask him questions, which you free to do in the comments section.
Q:Where did you get the idea from to start a site exclusively for black women and those men who are interested in dating them? Why did you feel so strongly about the idea for this dating site that you took the time to create the site?
A: It the time I was building small niche sites, to learn how to build websites and do something I love while making money. I have always wanted to do something I loved while working for myself. SO while building these niche site I figured being African American I should target black related keywords. I went from wanting to start a hbcu database site to a niche site about black women dating white men. I got these keyword ideas from my keyword research. However, by this time I realized that niche site were not something that I was passionate about and it would not provide me with the finical freedom to quit my job. So I thought why don't I start a dating site for black women white men. From there I opened the site up from white men to men of all races. The idea came from the point that black women made stating that it is hard for them to find the men that they wanted. So because of that I started iloveblackwomen.net
Q:One of the critiques of your site [made by the writer at Clutch magazine in a post titled ' "I Love Black Women" Dating Site Launches For Men of All Races Interested in Black Women] was that the mock-up was "riddled with misspellings." Comments on that article were also made about the fact that few of the stock images used on the site were of black women. (Although it has to be noted that the live demo version had plenty of pictures of black women.) This seems to indicate that at this point you are running a very bare bones operation for the site. How long before you think you will have a full team in place to run the site? Does your business have any investors other than yourself ? How long before the actual site is fully functional and taking subscribers?
A:One of my developers lives in Europe and Did not think to use African American female photos. I wanted to get the demo up before the press release we scheduled. Because of this we rushed certain things like photos for the profiles. In a short period of time it was hard for him to find professional headshots of black people. SO he grabbed stock photos to put in the demo. Having visitors be able to see a demo of the site would be a big plus for them. As far as misspellings I did not find any. So I solved these two problems by hiring a developer and copywriter to change the photos to black women and also look at the copy of my site. Most women did not have a problem with iloveblackwomen and actual were excited about the idea.
My business at this point if very barebones. I feel visitors think that there is a big company be hide this. However, This site is run by myself. I am an African American man, college graduate with students loans lol. I am from a single parent home and grow-up in a low income neighborhood. I moved back in with my mother to launch this site only using the money from my job, I work for frito-lay making around $400 a week. A lot of my time and money goes to helping my mother. So because of this I am running a barebones business. The stage that I am at is Google in Larry pages garage or facebook in mark zuckerburgs dorm. Most of your successful companies didn't look professional when they first started. Plus, I don't spend money on anything other than iloveblackwomen.net This business comes from the heart. I really care about the quality of the site and subject matter. iloveblackwomen is not another dating site among 30 other sites owned by a big company. I am a person who is going to check in on the site every day and interact with my members. I will hire few remote people for certain task Like monitor the site for dead profiles, trolls, treads that
start a race or black women vs black men war, make sure members present themselves in a quality manner and much more. Once I start charging I will have daters fill out an application to be a member. My monitor will then screen each application to see if they meet my guide lines to be a member (I will screen men a little harder than the women).
Q:I see that one of the features that you promised is that the site will support multiple languages. Other
dating sites–I'm thinking of eHarmony in particular–have sites specifically for those nations where a language other than English is spoken. After all, just because a person is visiting the site from a country where English is the primary language does that not mean that the person will (or will not) want to speak in English. Why did you decided that the site should offer multiple languages from its inception? Do you fear that you may be promising too much for a brand new dating site?
A:After learning more I may decide to have the main site be in English. Africans and African American mainly speak English. So having a site with multiple languages may not be necessary.
Q:I was wondering how Clutch discovered the site, considering that the official version of iloveblackwomen.net hasn't launched yet. Have you been sending out press releases for the dating site already? What have you done so far in terms of promoting the site? (i.e., Are there any articles or interviews available online that you want the BB&W audience to read about your site?)
A:Yes I do have an interview with the Editor of Jet magazine that you can catch at: https://jetmag.com/life/i-love-black-women-dating-site/. Also, I did do a press release. Jet Magazine editor found me from my facebook ads being shared among her friends. Because I am working from home and have limited resources, my main form of promotions is facebook ads, press release and interviews like this one.
Q:To many black people, authenticity is very important, meaning that they want to know that you are personally invested in whatever topic may have to be under discussion. So I have to ask: Are you dating a black woman? Have you ever dated a black woman?
A:haha, I think a lot of people think that there is some old rich white guy behide. I am a young 28 y.o. black male. I have always dated black women. I am biracial and have attracted latina women and white women. But I have dating mainly dated black women. I have only been with one white woman. So yes this is something that is personal to me. Plus I have been a part of the black culture all my life and I know what to write and talk about if I decide to do articles plus online podcast shows.
Mr. Robinson said that he would alert me when the site goes live in mid-October.
So, thoughts?
___________________________
Jamila Akil is Community Manager at Beyond Black and White. Follow her on Twitter @jamilaakil