My Atlanta trip was probably one of the BEST, no…it was THE BEST trip on the SWIRLING book tour thus far. I got to go to the CNN center NOT as a tourist, but as a guest with a tag and everything! The interview with Natasha Curry was awesome sauce, and she's so unbelievably down to earth. Turns out Natasha is a product of an interracial union (dad black, mom white) and is married to a white rainbeau, which explains her enthusiasm for all things Swirling.

The book signing at Barnes and Noble Perimeter Center was amazing, event though I was an hour late due to Atlanta's legendary traffic jams. There was a crowd of folks waiting and it's hard to describe that feeling. It's like, "You guys are waiting for me?" If somebody told me five years ago I'd be doing this I'd say they were crazy.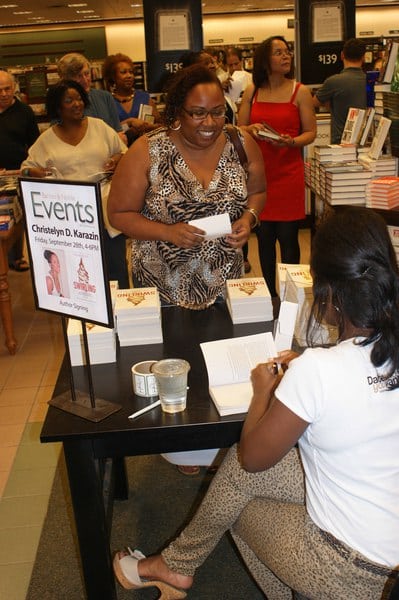 The ONYX book discussion was amazing! We had a great crowd and I was pleasantly surprised at all the rainbeaus who came out. Some of them made connections. I was even more thrilled about the ladies who came to the event who never dating interracially but where curious. One woman in particular was stunning, and shy guy named Josh was digging her, but alas, didn't make a move. He's hoping to see her again, and I'm pulling for you, Josh!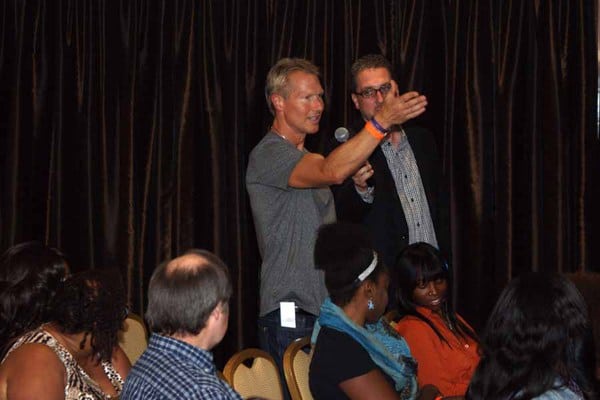 Then afterwards it was off to Sage for some delicious Greek food, dancing, and the official SWIRLING drink!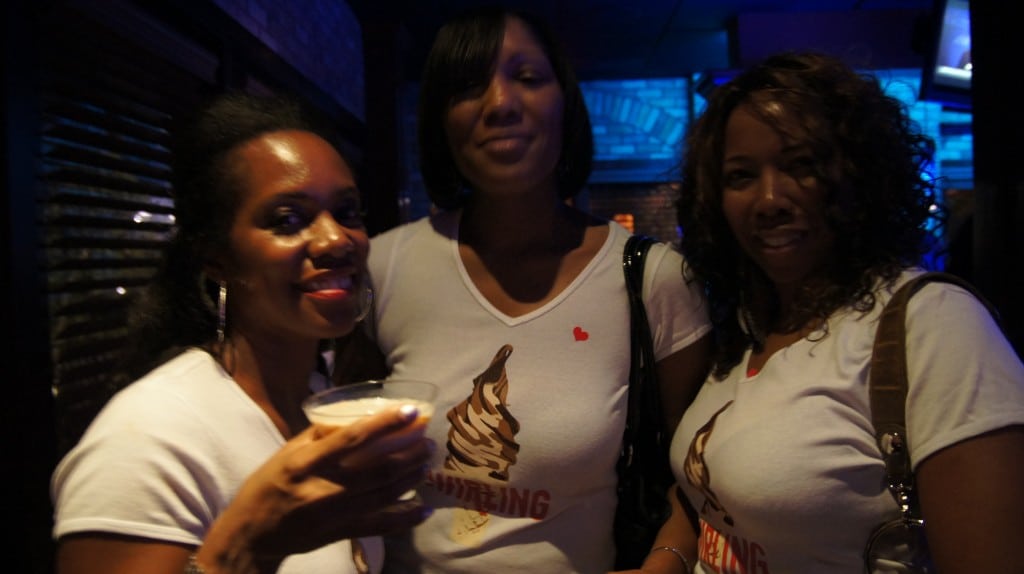 Take a look-see…
If you Atlanta ladies and gents haven't joined ONYX's outstanding MeetUp group, well…I just don't know what else to say to you.
Next stop, San Francisco. Then on to Washington D.C. After that I'm going into a much earned, much needed, month-long coma.
*If you're part of a MeetUp group or book club and would like us to visit, let us know! Hit me up at [email protected].