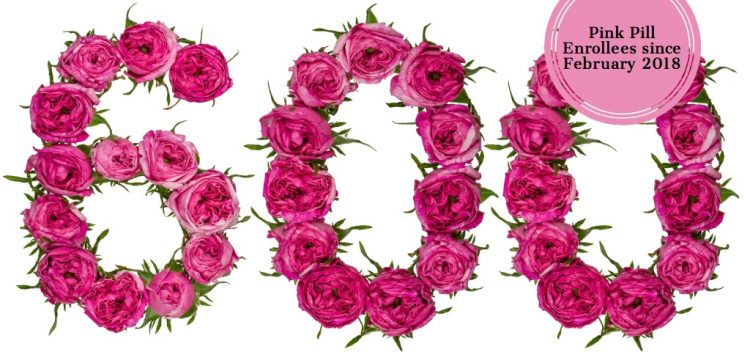 The Pink Pill Has Over 600 Students!
It's such a wonderful feeling as a creator to provide a product of value that so many have benefitted from. Back in February,
The Pink Pill
was an unknown. Many signed up because they've been following me over a decade and the knowledge acquired in the interracial dating space and black women's empowerment is priceless. Others signed up because soon word got around about all the game-changing courses and secret support group full of like-minded women who know the meaning of real sisterhood.
The group isn't about bonding over frivolity like celebrity gossip, community dysfunction, or complaing about the loser you're dating or your baby daddy. We talk about financial empowerment and investments, networking tips and tricks, workplace dynamics, fitness, beauty, and forming relationships with quality men. There's also a treasure trove of free books, articles and exclusive videos from field experts. We mean business…and the pleasure of living well to the extreme!
So many black women have chucked struggling with relationships, friendships and careers that were going nowhere. Recently, one of our younger Pink Pill members wrote to thank me for giving her the tools, tactics and community to finally take the leap and move to Europe. Now she has a job, her own place in a new country, and has the confidence to make new and exciting friends. It's such a pleasure to see how she polished her look thanks to the Pink Pill modules and immediate feedback and constructive criticism of her Pink Pill sisters.
I literally gotten hundreds of women telling me how
The Pink Pill
has been a game changer and worth every penny. In fact, it's underpriced.
I know that, but it was priced for a reason. But time is running out. The beta phase of The Pink Pill has been a smashing success, and the WILL CHANGE PERMANENTLY in a few weeks.
If you've ever thought hard about getting into the course, you won't have too much longer to mull it over. There are two types of people in the world: those who let life "just happen" and those who take charge of their destiny and do whatever it takes.
Which one are you?