For pretty much my whole life, I thought that the secret to a healthy head of gorgeous long hair would be in a bottle or tub I bought from a store. One of the ingredients or formulations would be the "secret sauce" to gorgeous locks that would be the envy of all the YouTube hair gurus.
It wasn't until I had a MAJOR hair setback that caused me to question this and look for alternatives. Due to stress, and an iron and Vitamin D deficiency, I developed bald spots along the crown of my head, and general breakage and hair fall all over. I decided to hunker down and put my hair in a protective style for a year (I have six months to go) and explore other methods to nourish my scalp.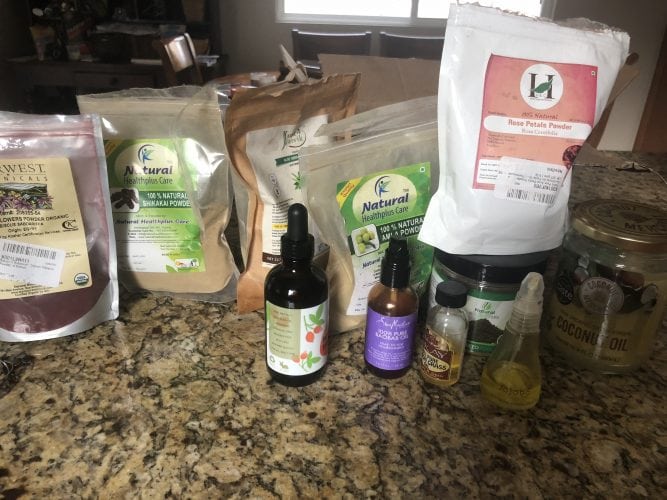 That's when I discovered how ayurvedic powders and oils and clean, condition, and treat hair loss and breakage better than any hair care line I've tried.
Cleaning:
You can completely clean your hair and exfoliate your scalp without using a bit of shampoo. Mix red Moroccan clay, neem powder or oil, hibiscus powder, rose powder and seaweed powder with rose water and rosehip oil or coconut oil and rinse with warm water. Your hair and scalp will feel clean, but not stripped.
Conditioning:
I mix a tablespoon each of the following: alma powder, shikakai powder, neem powder, rose powder, and hibiscus powder with aloe vera, jojoba, manuka honey, rose water and coconut oil to create a paste. Add more rose water and oils as needed for a paste. Apply from root to tip and cover your head with a plastic cap, and use with heat if you can. Keep it on for an hour and rinse well.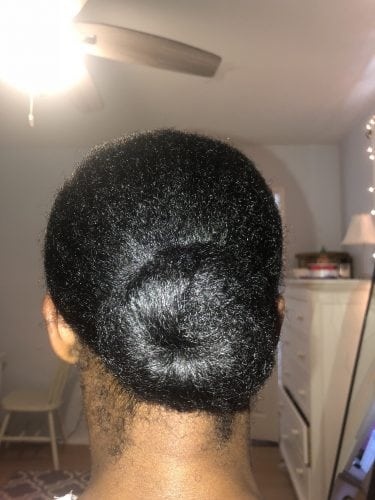 Your hair will be so soft and shiny you won't need a leave-in conditioner, and after a few applications you'll notice your hair will shed less, and you'll have healthier and shinier hair.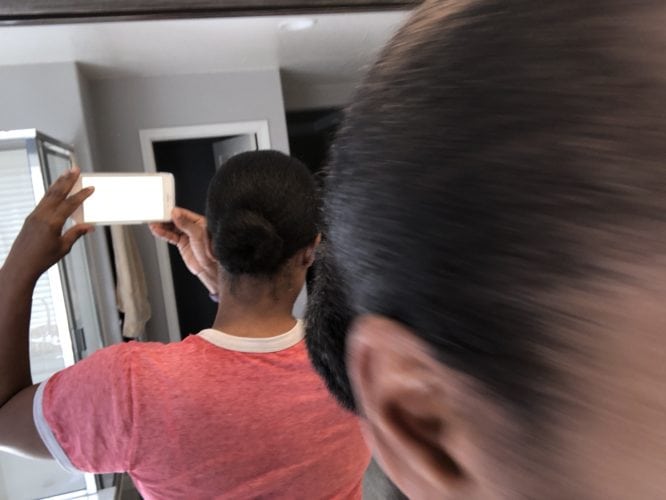 I'm being a bit vague about exact applications because I'm still learning how to perfect them myself. I also want to encourage you to do your own research and look into recipes that can help with your hair.
In the meantime, here are some sites worth following:
https://everydayayurveda.org/ayurvedic-hair-care-for-natural-hair/
Anyone else using Ayurveda hair care?
Follow Christelyn on Instagram and Twitter, and subscribe to our YouTube channel. And if you want to be a little more about this online dating thing, InterracialDatingCentral is the official dating site for this blog.