I literally squeal with glee when I get notes like this. I love my job!!
Hello Christelyn!!
Thank you so much off the bat for your website, videos and outside support (such as the Matthew Hussey's of the world). Girl, I done found me a man for life!
I don't want to talk so much about my situation, but in order to properly thank you–and perhaps even inspire other black women to date out–it's important I discuss what led me to my boyfriend of almost a year.
Years ago, maybe 2013, I found your website. Tired of feeling ugly and picked over as a dating choice, I knew something had to change in my life. I started reading your articles and looked into any and all ways to make me feel better. Over time it helped. Dating isn't even so much about the other person as it is about yourself. You have to develop an internal confidence that will deal with certain things and categorically reject others. I meet so many amazing black women in my graduate program who simply "can't find a man" or never think they'll get married. Not with that attitude! And as much as you already say, I tell them to date out! Black women would be soooo shocked at how much white men like us! If I could only snap pictures of all the white men (and white women and Asian women ;P ) who break their necks to look at my man and me, I would be a NatGeo photographer!

Anyways, what finally led me to meeting my boyfriend (who is most certainly the one) was Tinder! It's a great way to meet white men (in addition to your interracial dating website, which I also tried and enjoyed). One day last summer we casually met at a bar and have literally been madly in-love ever since. He is a country boy with a thick accent who is almost as white and laconic as they come. Had we not met online, I would have never been interested and maybe even thought he was a racist! But those southern values make him an incredibly caring, respectful and confident young man. He would possibly do anything for me and I for him.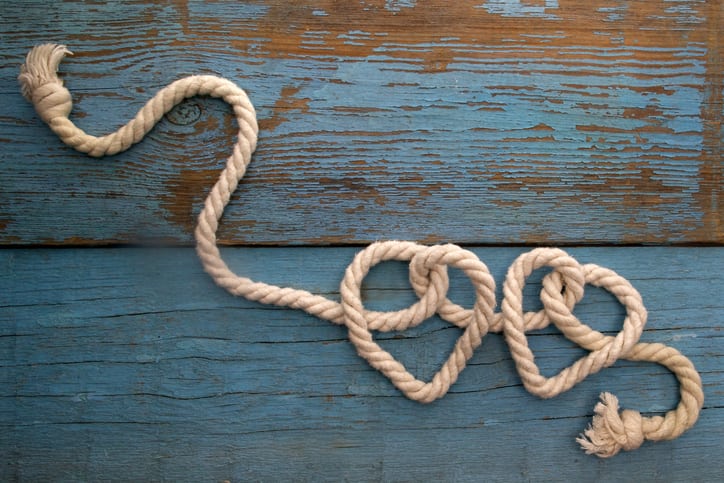 In the beginning, especially after I moved away, it was hard adjusting to the distance, but we see each other every two weeks and have mini vacations during academic breaks. So despite distance, our love grows with every phone call. (I mention this because something like distance shouldn't stop a good relationship or a man from stepping up. He often invites me to do our little "Skype dates"). We both frequently see each other's families and plan on introducing the parents sometime this summer. Granted, meeting him was a fluke, but young black women need to get themselves on the dating market the same way white and Asian women do. Dating and having a relationship is a full-time career! Anything good in life is an effort, and damn if I haven't put blood, sweat and tears into this relationship. But, it was all in the effort of understanding him and recalibrating my values and his as necessary.

To hopefully encourage other young ladies to be bold and give any man (within reason!) a chance, I will add this caveat to my relationship: I am currently pursuing two Master's while he finishes his last semester of an engineering Bachelor's and looks for a job. Most likely he won't live near me, meaning we'll be apart for another year and a half, but when you really connect with someone and know they care and see a clear clear CLEAR future, go for it! My boyfriend constantly talks of our future and what kind of household we'll have and how we'll manage family life and careers. Make these men accountable, ladies! Christelyn tells us to be confident and have a game plan in life. And y'all, men will literally pass out from lust when a strong woman is in their presence! In my mind, my man enjoys me and encourages me because he sees us as partners. And since I'll raise his children, he wants the best rolemodel possible to carry on his last name. So go out there and own your stuff! And (quality) men will literally be knock down your door — and then they'll repair the door and treat you like a queen. 😉
In summary, I really appreciate all that Christelyn says and does to encourage us black women to be confident first and then to seek male companionship. I'm only 23 and this is my first real boyfriend, but I feel more than confident in our future because of the important lessons taught by Christelyn!
Good luck ladies!
Best,
"M"
Looking for someone special? Check out the official interracial dating site for Beyond Black & White, InterracialDatingCentral.com. Don't forget to check out our 4-hour series on the pros and cons of dating Asian men. Click here to watch.