I'm about to give you a serious health alert that all black women should heed. There are indeed harmful ingredients that are being added to our beauty products that have been linked to cancer, weight gain, and infertility. I started my health journey by growing my own food so I knew what was used and how it was grown. But admittedly, I neglected to really acknowledge how what I was putting ON my body could be making me sick. I started to pay more attention to natural beauty products after my mother was diagnosed with hormone-resistent breast cancer. She never paid much attention to ingredients, whether internally or externally–cheap food, cheap lotions, toothpastes and face creams took its toll on my mother's body. And while she recovered, her the chemicals pumped into her body to eradicate the cancer left her body more feeble, and her hair has never really grown back.
Now I'm approaching 43, I have to get serious about my health–inside and out. I want to share with you what I've learned, and hopefully encourage (and maybe scare) you into thinking about what you put on and in your body. After my visit to two conventions–the Natural Products Expo and the Make Up Show Los Angeles, I've put together a like of the coolest and most effective natural products I've found.
Silicon Skin Treatment Masks: This trend originated in Asia, and has quickly gained popularity here. Instead of a tube, the skin care ingredients for treatment are delivered via a silicone-type mask. I've seen absurd price ranges for these one-time-use masks–as much as $100! Instead of using silicone, 100% Pure makes a mask that is 95% aloe waters and 5% plant cellulose. My favorite is the Green Tea Water Bomb Mask, ($7.00) after I do more "heavy duty" masks and scrubs.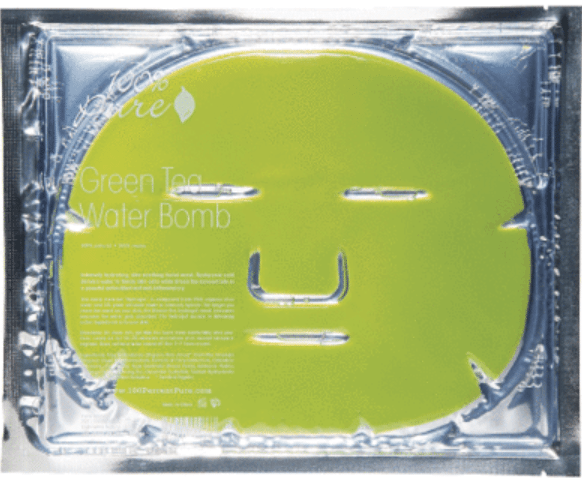 It soothes and reduces inflammation with green tea and rose petals and delivers hyaluronic acid (natural ingredient that plumps the skin and make it look more supple). I love the cooling and soothing effect it has, and I like to use it in the bathtub and let it sit for 10 to 15 minutes.
Looks funny, but works great!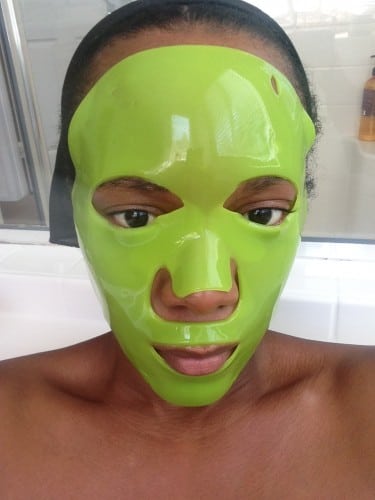 Ingredients: Aloe Barbadensis (Organic Aloe Juice)*, Camellia Sinensis (Organic Green Tea) Concentrate, Extracts of Chrysanthemum, Calendula Officinalis (Calendula), Rosa Centifolia (Rose) Petals, Anthemis Nobilis (Chamomile) and Oolong Tea, Cucumber hydrolate, Sodium Hyaluronate (Hyaluronic) Acid, Plant Cellulose * Certified Organic
Aloe Vera-based Hair Care: Aloe Vera really is a magic ingredient in hair care, especially if your tightly coiled hair tangles as easily as mine. Aloe Vera has a low pH that almost immediately softens the fibers and loosens tangles. I love that some natural companies are using Aloe Vera as their first ingredient, as opposed to water.
Another favorite of mine from 100% Pure is the Sea Algae Hair Mask ($35). Too many times a conditioner is just too thin to feel like it's detangling. Not this formula. It's super thick and provides incredible slip that made detangling a breeze, all while being, well, 100% natural.

Ingredients: Aloe Barbadensis (Organic Aloe) Leaf Juice*, Argania Spinosa Kernel (Argan) Oil, Persea Gratissima (Avocado) Butter, Butyrospermum Parkii (Shea Butter), Vegetable Glycerin, Ceterayl Alcohol, Cocos Nucifera (Virgin Coconut) Oil, Fucus Vesiculosus (Red Algae) Extract, Citrus Aurantium Sinensis (Orange) Peel Fiber, Euphorbia Cerifera Cera (Candelilla Wax) Extract, Urtica Dioica (Nettle) Extract, Melia Azadirachta (Neem) Seed Oil, Pantothenic Acid (Pro-Vitamin B5), Calendula Officinalis (Calendula) Flower Extract, Tocopherol (Vitamin E), Extracts of Lonicera Caprifolium (Japanese Honeysuckle), Origanum Vulgare (Oregano) Leaf, Thymus Vulgaris (Thyme) Flower/Leaf, Rosmarinus Officinalis (Rosemary) Leaf, Lavandula Angustifolia (Lavender) Flower/ Leaf/Stem and Hydrastis Canadensis (Goldenseal), Citrus Paradisi Peel (Pink Grapefruit) Essential Oil * Certified Organic

Look at how fluffy and delicious this looks!!! This formulation is more butter than gel, but it instantly softens and hydrates my thirsty locks and makes styling and manipulation easier.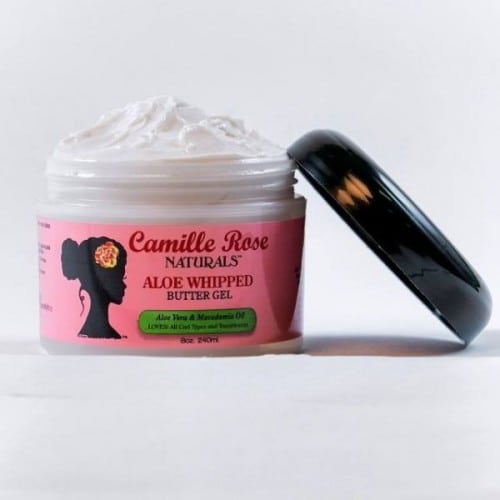 Multiuse Makeup: A big trend just about all the major make up companies are touting are products for the lips and cheeks and eyes in the form of wide sticks or thick pencils. Mineral Fusion has a few, but I found that most colors were too light for my skin tone except for "Berry Glow." (Mineral Fusion, please do better!!)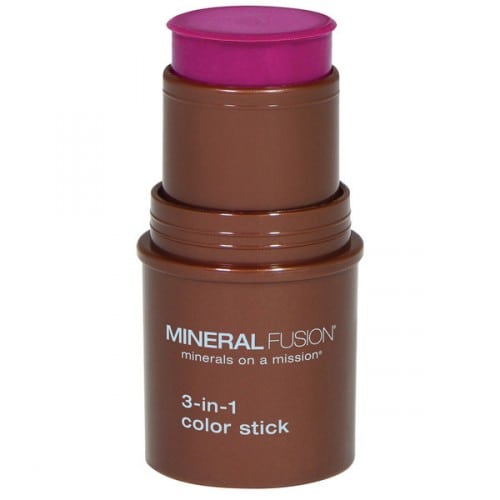 Ingredients: Aqua (Water), Vegetable Glycerin, Glyceryl Behenate, Sodium Stearate, Xanthan Gum, Sodium PCA, Iron Oxide, Carmine, Titanium Dioxide, Punica Granatum (Pomegranate) Extract, Camellia Sinensis (White Tea) Leaf Extract, Aloe Barbadensis Leaf Juice, Glycyrrhiza Glabra (Licorice) Extract, Phenoxyethanol, Potassium Sorbate, Caprylyl Glycol.
Lesser-known but nonetheless excellent is Au Natural Creme Blusher in in Cherry. The formulation gives a great and buildable color payoff, and while it's not advertised as such, is a great lip color by itself or under a gloss.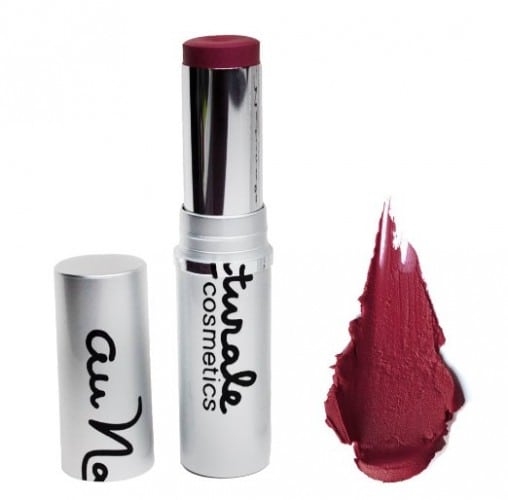 Ingredients: Organic Limnanthes Alba (Meadowfoam) Seed Oil, Caprylic/Capric Triglyceride (Fractionated Coconut Oil), Organic Castor Oil, Mica, Wildcrafted Euphorbia Cerifera (Candelilla) Wax, Organic Simmondsia Chinsis (Jojoba) Seed Oil, Castor Wax, Tapioca Starch, Iron Oxides, Kaolin
Gorgeous, Highly Pigmented Makeup Competitive with Mainstream Brands: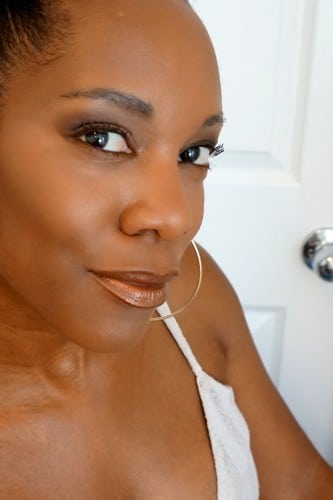 Mineral Fusion has a lovely eyeshadow trio in the hottest shade of the season–Rose Gold. I'm wearing this collection in the photo above. The shimmer doesn't show up as well on the photo but the brown is loverly.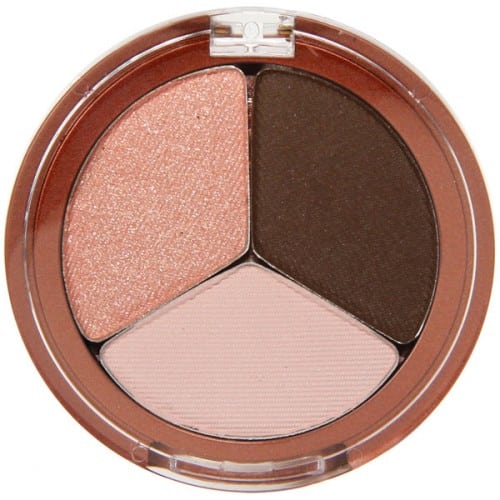 Obsessive Compulsive Cosmetics never disappoints with its generous and bold pigments. They're recently added new colors and changed their packaging from the squeezable tube to wand with tube. I'm wearing their new color, "Artifact,"($16) a bronze with metallic copper pearl. I lined my lip with "Sybil," a dark brown coordinating pencil.
It last long and dries in a neat, matte finish. It's 100% cruelty free and vegan.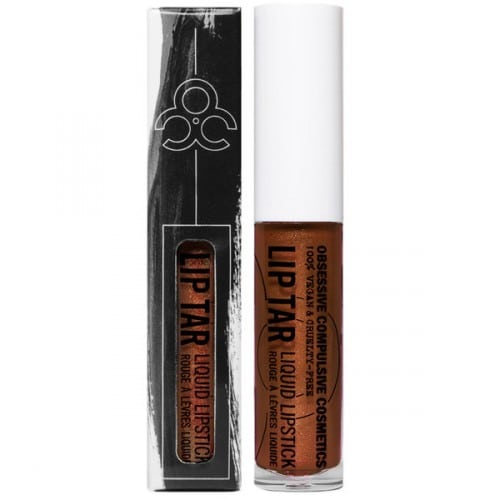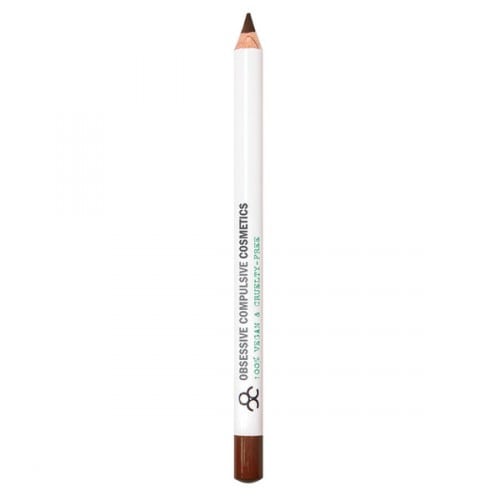 Shea Moisture Foundation
This company is amaze balls, and while they've enjoyed mainstream success, they haven't forgotten their roots. There are so many shades of deeper brown! I have a bottle and have incorporated it in my rotation because it feels light and contains ingredients that are actually good for your skin, like shea butter, and Vitamins A and E. It's very important that The foundations are being sold exclusively at Ulta and Target for $14.99.

Healthy and Effective Personal Hygiene
One of the most common delivery of toxic ingredients happens right after we get out of the shower and apply deodorant. Non-clean product generally contain aluminum, parabens, or harmful chemicals. I'm loving Primal Pit Paste ($10.95 on Amazon and ships free in two days with Prime Membership) because it really works to keep B.O. at bay, and works even better for me that the regular stuff. I've thrown all my other stuff away and use this exclusively.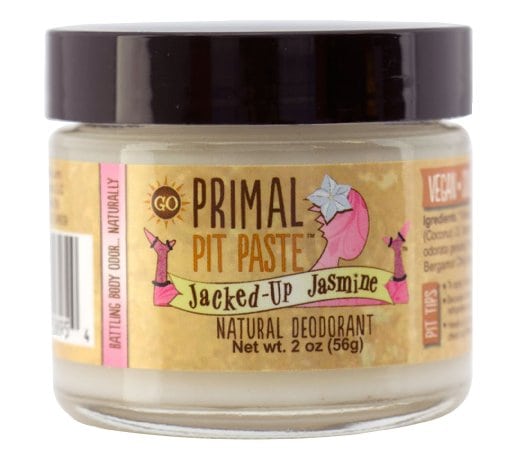 Okay there's so much more but I'd go on and on. Here's the video version!