Today, we're doing a slightly different interview. Chauntel reached out to connect with us, as a young black woman starting her own business. We haven't discussed food for some time, I thought this was a great opportunity to broach the topic with someone who makes desserts for a living. 
Would you introduce yourself to our readers?
My name is Chauntel, and I own Sweet Tella's Guilt Free Treats. I make yummy and decadent low carb sugar desserts! All of my products are made with almond or coconut flower and contains nut and dairy.

Where are you located?
I am currently located in Alabama.
What areas do you serve?
It depends on what products I am making. For cookies, I ship throughout the United States. I also make cheesecakes, but right now, I only distribute those locally, to residents and visitors to The Shoals (Muscle Shoals, Florence, Tuscumbia).

Why did you decide to open this business?
I was fed up with my current job. I worked there for three-and-a-half years. The mistreatment that I was continuously receiving from management was literally killing me health-wise. I wanted a way out. I started doing the Keto diet and was craving sweets but wanted a healthier alternative than the average junk. I started making low-carb, sugar-free cookies and then cheesecakes. I found that they were really good. When I would let family, associates, or people at my fiance's job try them, they loved them.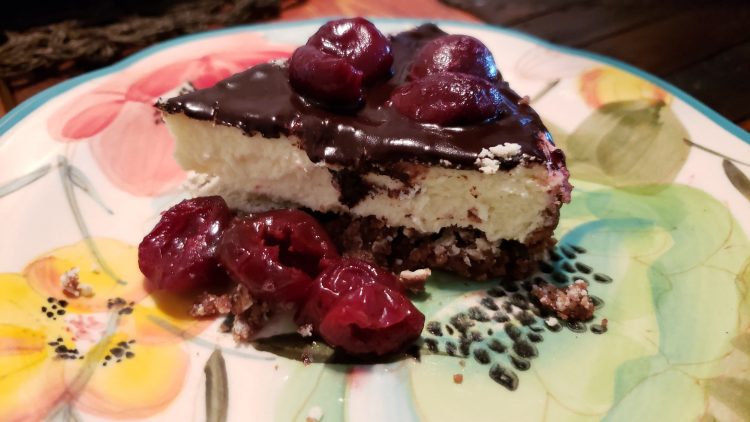 How has the journey been, as a black woman, growing your own business?
It's been hard. To be honest, I have not had orders in a few weeks. It's frustrating at times but I try to keep my dream alive. I believe if you really want something you have to go for it. Sometimes you will fall but you have to get back up. I was not and am not expecting my business to take off overnight but I still have hope it will someday.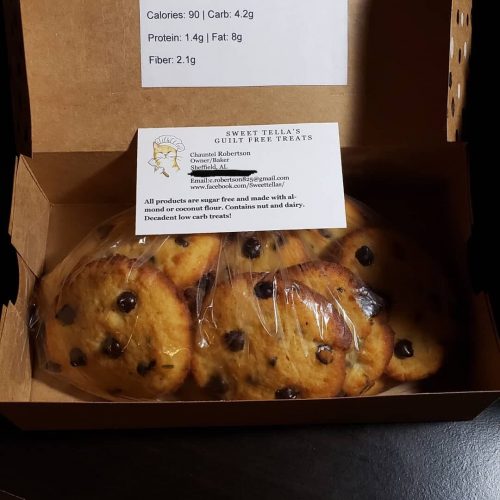 Why is it important to have low-carb or sugar-free desserts?
Sugar is not good for you or your body, especially if you are diabetic. If you are looking to lose or maintain your weight, sugar can stop your progress. For weight reasons, and for overall health, it's always best to have healthier alternatives than junk food on the shelves that are filled with preservatives and other non-healthy ingredients.

What are your favourite treats to make?
My favourite treats to make are cookies and cheesecakes.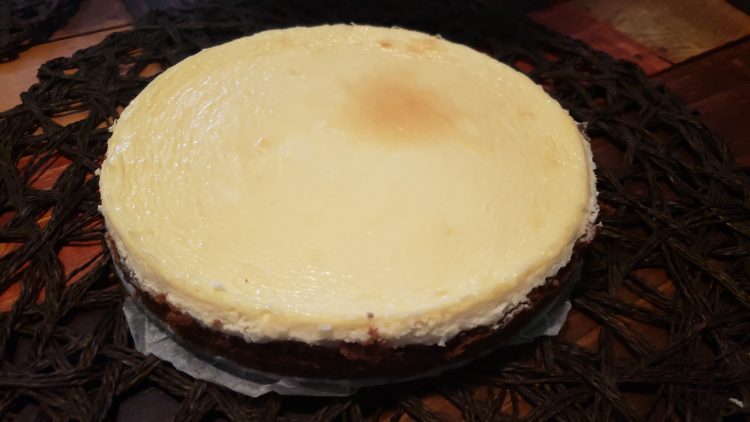 What kind of cookies and cheesecakes do you make? Do you ever experiment with making other products?
I make coconut flour chocolate chip, almond flour chocolate chip, peanut butter cookies, lemon poppy seed cookies and more. As for cheesecakes, I make plain ones, berry swirl, chocolate, and many other flavors. I experiment all the time, making a variety of foods and desserts.
Diabetes is a huge issue for black women. Is that why you created diabetic-friendly desserts?
I really wanted to create the desserts because I wanted healthier options as far as sweets go. I also really wanted to control my weight. Once you hit your 30's, it becomes hard to maintain the weight you once had. In my case, at times, when I have to be on steroids, it can make your weight go up. I find that doing a low-carb diet while on steroids helps maintain my weight. My recipes aren't just diabetic-friendly. I have other recipes that work with people's unique dietary needs. For example, if you have a tree nut allergy, the coconut flour recipes would be best for you.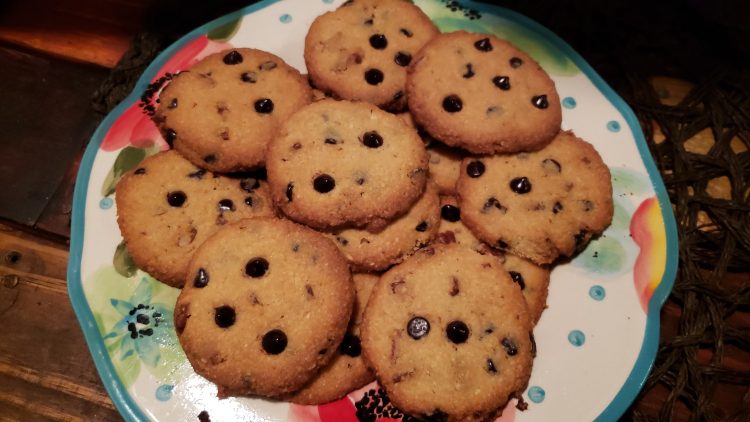 Are you very interested in health and nutrition?
Yes, I am especially since I have a rare autoimmune disorder. I am always looking for ways to get healthy and keep my condition in check.
Where do you see your business going?  
 I would like to see it grow into an out of home business to an actual bakery.
Where do you see your business going?
I would like to see it grow into an out of home business to an actual bakery.
How can people connect with you? 
I am still in the process of building my website, but, for now, I can be contacted through my business Facebook page, Sweet Tellas Guilt Free Treats, for any orders, questions, or comments.
I hope you enjoyed this interview! Please feel free to leave your comments below. If you are interested in participating in an interview, please either contact Christelyn, leave a comment or e-mail me at [email protected].
Note: This Interview is not an endorsement of this product or service. Beyond Black and White, nor its contributors will be held liable for any actions taken in engagement of this brand. 
Health disclosure: None of the people who have contributed to this article is a licensed physician, naturopath, dietitian or nutritionist. This information is meant to be informative and generally applicable, not prescriptive. If you need medical or nutritional advice tailored to your specific needs, please refer to one of the specialists, from the examples listed above, in your local area.