Today, I'm interviewing Love Journey, the author of "AMBW: Asian Men Black Women Movement." The term "AMBW" refers specifically to relationships featuring Asian Men and Black Women. This book explores interracial relationships between these two groups and offers resources to those interested in expanding their options and dating outside of the box. She has a few new books coming out soon, so hopefully, we'll get to discuss those later on.
Why did you decide to write about AMBW relationships?
I've always loved to read romances and eventually dipped into interracial romances. Once I discovered AMBW romance, my passion was ignited, and I knew I was in love. Unfortunately, there weren't a lot of books featuring Asian Men and Black Women lead characters, so I decided to start writing them.
Before my romance adventure, I wrote non-fiction research books. Believe it or not, I've only been writing AMBW fiction for two years and published close to forty books. It has become my mission to show the world that AMBW relationships are beautiful and to be an advocate for the AMBW movement.
Have you always been interested in interracial dating, either personally or for research?
I have always been open to interracial dating, but the representation in fiction has always been lacking. Fortunately, I was introduced to Harlequin romance books that starred Native American men when I was a teenager, and they gave me a glimpse into the interracial fiction world. There are millions of books that feature White men and White women, but Black Women want to see themselves on the pages of romances, paranormal, mysteries, and fantasy novels as well. As for my personal life, I'm engaged to a very supportive Laotian man.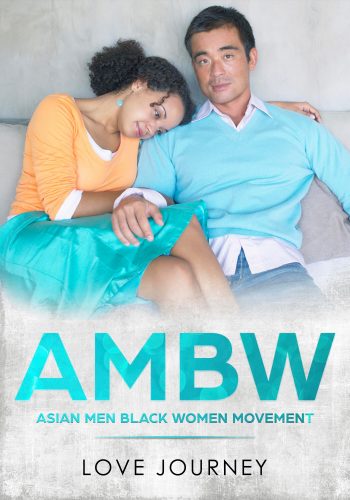 I love how many statistics you have included in the book. How much time did you put into the research?
Oh, I've put a ton of research into this topic… years' worth. After reading Don't Bring Home a White Boy by Karen Langhorn, I started looking into other books about interracial dating. Unfortunately, no one was writing about relationships between Asian Men and Black Women, so I set out to write the first book. I used to write books based on research in the past, so it was great to channel my background into this new project.
What do you think motivated you to write this book?
The AMBW Movement is a story that needs to be told. A lot of people believe that Asian Men and Black Women are not attracted to each other, and this couldn't be further from the truth. The AMBW movement is growing and my books help promote the beauty of these interracial relationships.
What kind of resources can we find in the book?
I packed this book full of gems. In this book, AMBW Asian Men Black Women Movement, I include AMBW marriage statistics, interracial relationship myths, organizations, books, movies, resources, and voices from the AMBW community. It's like a one-stop shop for people to enjoy.
I see in Chapter 5 that you discuss how Asian Men and Black Women can meet their match – someone who would be open to dating them. Would you have any tips on initiating contact and building those relationships?
One tip from the book is connecting with other people who share your interest. The internet is a great tool to find AMBW dating websites, local meet up groups, and chat rooms.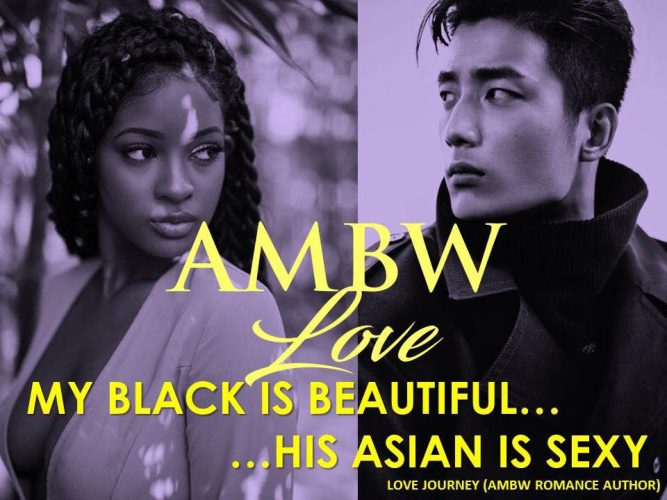 We'll talk more about the best places for Black Women to connect with Asian Men in the next segment. Stay tuned for the final part of this interview. You can find more on Love Journey and her books on Twitter at @AMBWbooks, on Instagram at LoveJourneyBook and on Facebook at LoveJourneyAMBWLOVE. Thank you so much for reading this interview! If any of you are interested in participating in this series or promoting your book on interracial relationships, please leave a comment below or connect with Christelyn Karazin.