So how did I get to this?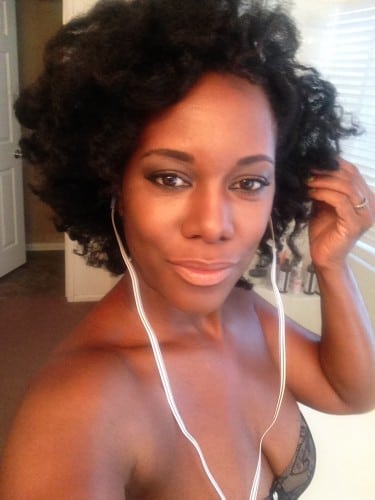 I first had to do this…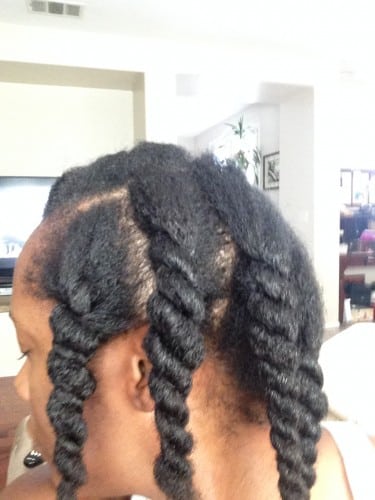 Rolled the twists with flexirods and let it set for about six hours or overnight.
Here's what I got…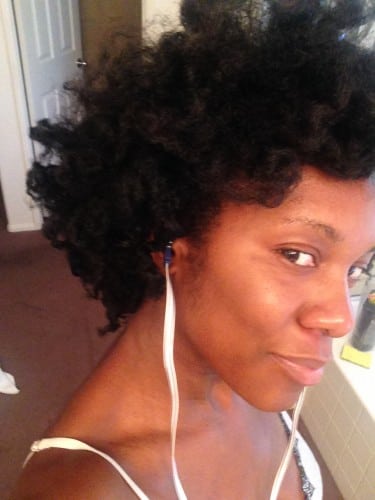 I did this about Day 3 after Wash Day. I always do a light blow-dry to stretch my hair a bit. When I parted my hair to set the curls, I applied Hydratherma Aloe Curl Enhancing Cream. I'm in love.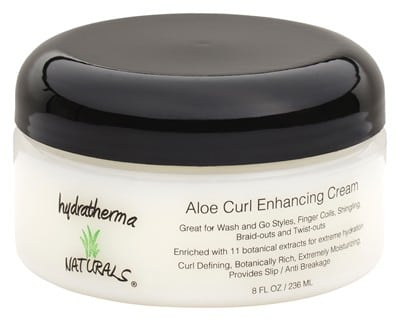 I've actually had a nice conversation with the creators of this line, who operate in Georgia. They're goal is providing products with the right protein and moisture balance so that you hair feels both strong and soft. What's great about this product is that I didn't have to reapply every night when re-twisted. The following night, all I needed was a little spritz of water and the formula reactivated.
Have you heard of Hydratherma?