When I saw my friend Gigi's length check after months of her hiding her hair in protective styles, I could hardly believe my eyes. In ten months she went from this…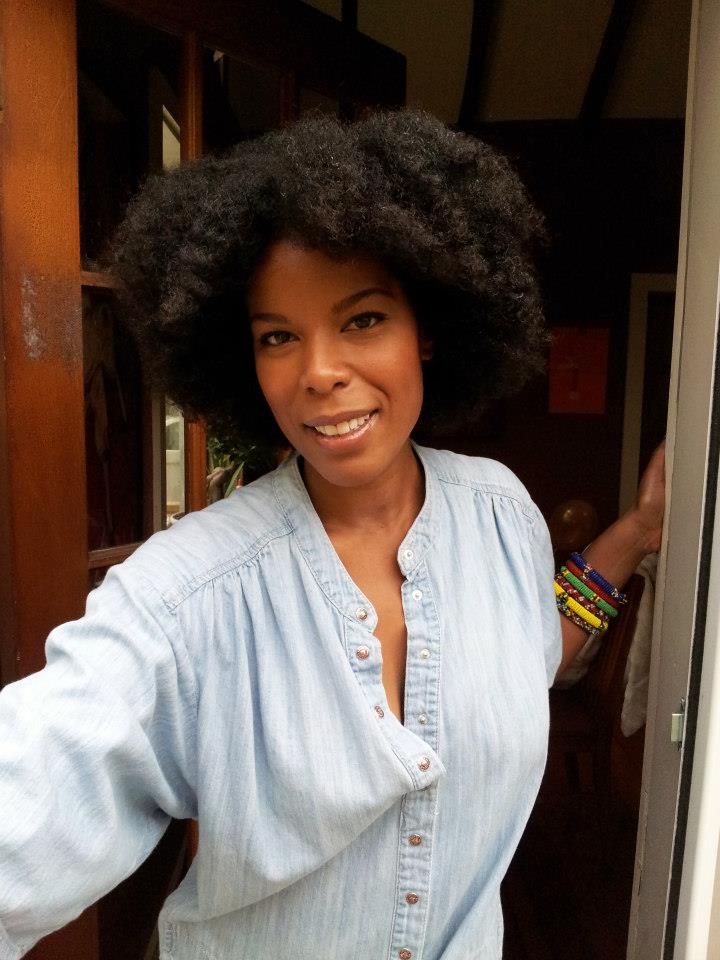 To this…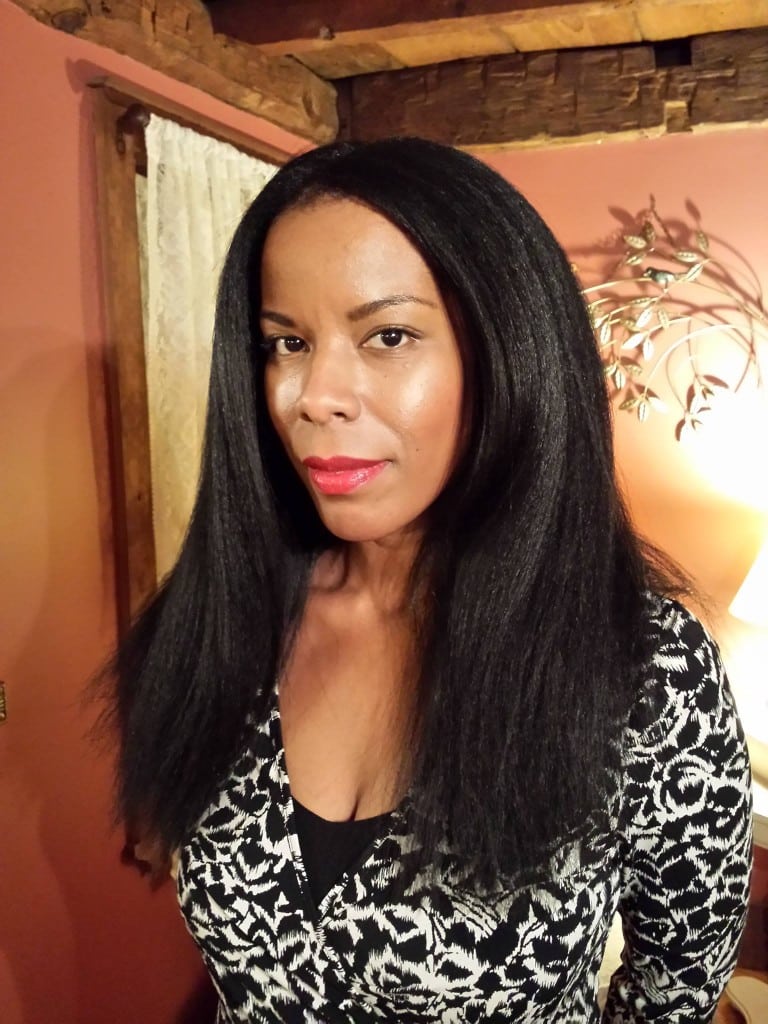 As you can see, Gigi has 4c hair.
Why protective styling works
Protective styling protects the ends, the oldest and most vulnerable to breakage. It helps to reduce hair loss and breakage from mechanical manipulation, such as combing and heat styling. While you protect you hair, it has a chance to grow healthy and longer.
Gigi still wears protective styles and detangles and washes about once a week and detangles with this neat little do-hicky, the Q-Redew Hand-held Hair Steamer. I was so motivated by Gigi's hair length success, I went out an bought one myself.
Yes; it looks weird. But it works marvelously to loosen dry, tangly hair with steam and those finger-like tongs which helps reduce breakage from mechanical manipulation. They also serve to keep the steam from getting too close to the scalp to reduce scalding.
How to Use It
The steamer can only be used on dry hair. Fill up the reservoir with water and allow the mechanism to heat up. The blinking red light will stay solid red when it's ready to use…less than a minute. Grab a section of hair and press down the button to engage the steam and gently run the steam through your hair starting from the bottom and work your way up, careful not to get too close to your scalp. Repeat until you done your whole head.
Gigi's Protective Style