Today's couple is Bryan and Chacha. I have really enjoyed talking to them about their dating and marriage journey. There are so many tidbits to gain from this conversation. I hope you enjoy this interview as much as I did.
What are your names?
B: My name is Bryan.
C: I am Nchabanu, but I go by "Chacha".
How did you meet?
C: We met on an online dating site, then later moved to Instagram.
B: I saw her on a dating app. I sent her a direct message through Instagram instead, since her Instagram handle was on the dating app. 
What are your cultural/ethnic backgrounds?
B: I am white, from America.
C: I am African, Cameroonian to be exact
Did either of you find the dating process challenging?
B: Dating is interesting. You have to see a lot of bad relationships to know what's good. We both made lists of what we need in a relationship (not want), and we were patient until we found someone with most or all of those needs.
C: I most certainly did. I had just gotten back from Antigua for medical school. After taking my classes, I was ready to date but I did not have much of a social life as I was too busy studying for board exams. I knew I had to do something different, so I decided to try online dating. That whole world was so out of my comfort zone, but I was open to new things. I communicated with a lot of other guys but only met up in person with a few. I was very picky because I honestly wasn't a 100% invested in the process, mostly because of the type of creepy messages I was receiving from guys.
For the lady, did you ever find that you had a dry spell in the dating process? If so, how did you get yourself out there again? 
C: Yes, I definitely did. There were times where I got off the dating sites because I was so frustrated with the people I was being matched with. I would get off for about a month or 2 at a time then got back on because I wasn't meeting people any other way.
Given the current political climate, was dating interracially challenging?
C: For me, it was not an issue. I always only looked at character and did not focus much on the politics.
Did you find that your political leanings were a barrier at all? 
C: No, because we both believe in the same things. We are both Christians and have a similar foundation. We both believe in love, equality and justice for all. This is not to say that we don't have different views on certain political subjects, but we talk about our point of views and understand each other.
Where are you now in your relationship?
B: We have been together for almost 4 years and are coming up on our 1-year wedding anniversary. 
C: We have been married for 10 months now (as of August 2019).
How have you adjusted to life together?
C: It has been quite an adjustment. Blending two different backgrounds and cultures was challenging, but the beauty of it all is taking a little bit of both and making it our own. Building together is beautiful.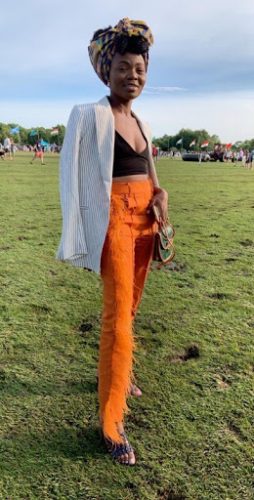 When did you know it was going somewhere?
C: I don't think there was an exact time but very early on in our relationship, I saw a lot of the qualities I had prayed for in him.
Do you feel that your skin tone made it challenging to date as a whole? If so, how did you overcome that? 
C: I would say, No. I am very confident in who I am. Also I was attracted to foreigners or guys who were more open minded,so I was never their "first black girl." I made sure of that. I never wanted to just be someone's statistic.
Do you live abroad? 
C: No.
If you live in the US, which state do you live in? 
B: We live in Rhode Island.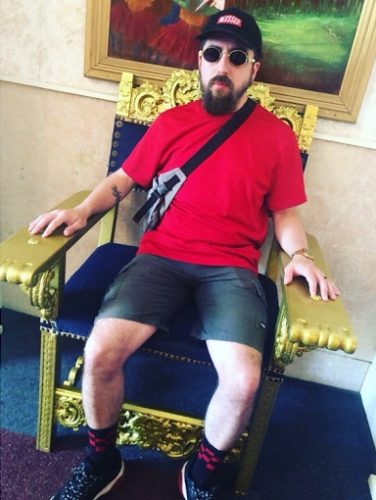 Do you feel that your location is really welcoming of interracial couples? 
B: Yes. Dating interracially hasn't been difficult since I grew up in a diverse area and still live in a diverse area. 
C: Yes, definitely.
What is your ideal date?
B: Dinner and a few drinks with a jazz band or a Jidenna/Tobe Nwigwe concert. Generally, we like something that is not the typical date. 
C: I enjoy exploring a new town or new activities with Bryan. He plans most of our dates and they are always so much fun. 
What is you favorite shared memory?
C: I would definitely have to say our wedding day. We had 2 weddings: an African ceremony and a traditional western wedding. They were both my favorite memories of us.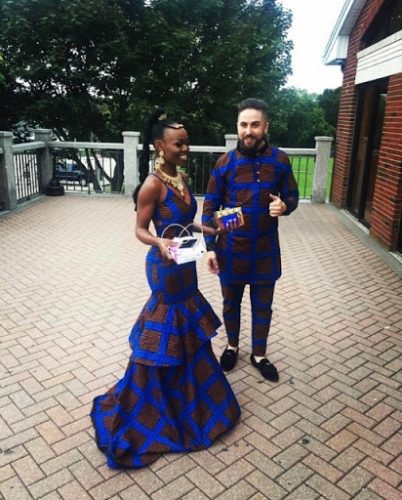 That's all for today's article. We'll continue speaking to Bryan and Chacha in another piece, where they will discuss different challenges and the benefits of life together. Stay tuned!
If you are interested in being featured as a couple on the blog, I would love to hear from you! Please leave a comment below or connect with me or Christelyn. My email address is [email protected].