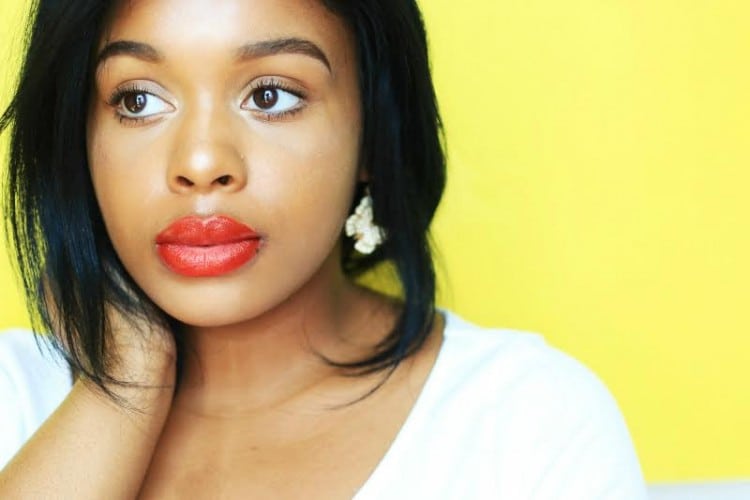 Today I wanted to share with you my growing love for Orange Lipstick! Colorful lipsticks can be a bit scary for women of darker complexions! This is also said for fair skin women as well! Orange brings out beautiful tones in every women!

As I am a darker woman I can speak for my darker women! I'm finally coming around to exploring more colors and I found one that I really love! Maybelline Vivid Matte Liquid in Orange Shot its a darker shade of orange almost red! It has a matte still glossy feel to it that doesn't dry your lips out! I feel it's a nice transition from the regular red lipstick. It's not to bright and frosty as so many oranges can look. This lipstick is more of a warmer color and I believe darker skin colors will love this shade!
Being a makeup artist, I do know a thing or two about choosing the right lipsticks for other women of color as well!
How to Choose the Right Orange Lipstick for your skin tone!
Fair Skin Tone: True orange or tangerines with peach or coral undertones work best on your skin tone. With fair skin keep the rest of your makeup look neutral.
Olive Skin Tone: Vibrant shades of oranges works best for your skin tone. Go for electric oranges. Christelyn is wearing "Poppy" from Au Naturale Cosmetics. This highly pigmented gloss does not disappoint!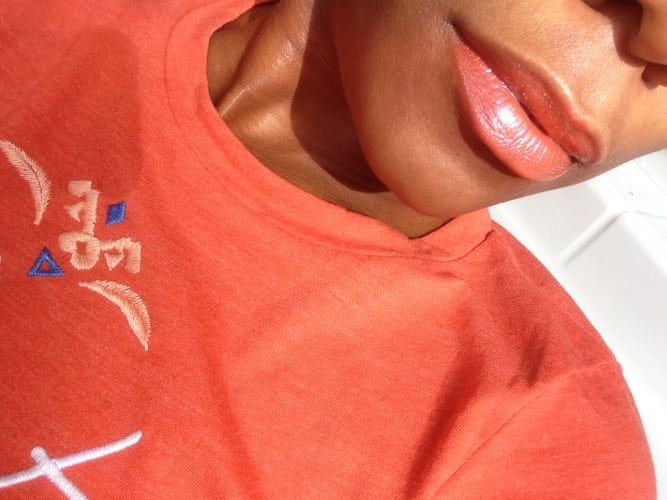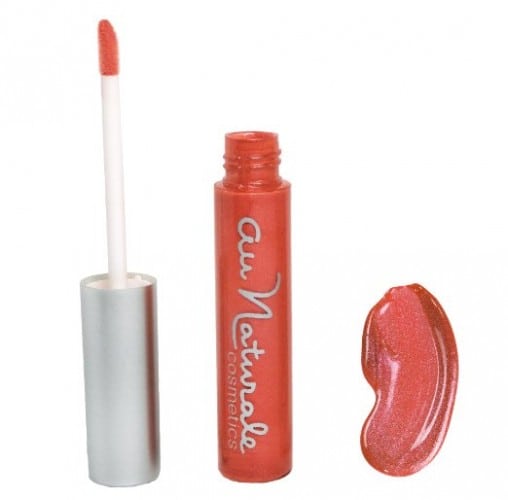 Dark Skin: Blood Orange or red-orange hues flatter your skintone the best!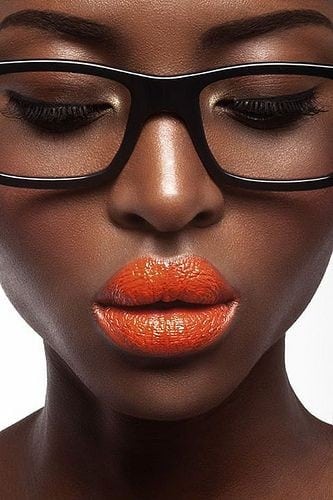 As you can see all women can rock a beautiful bold orange lip!
Have you ever wanted to try Orange Lipstick! How do you wear it?
Follow Jasmine (aka Color U Bold on her blog here, on Twitter here, and Instagram here.
Free offer for Beyond Black & White readers!