Beyond Black &White was invited to the Indie Beauty Expo in Los Angeles last week to see all the new, tantalizing and mostly clean beauty products on the horizon, and we couldn't be more thrilled to present them to you. The clear standouts are Honey Girl Organics, Au Naturale Cosmetics, DermaFlash, Darshana, Eve Organics Beauty,
Seaweed Bath Company, Julie Hewitt, Amazonia,  and PUR Attitude, plus a couple other honorable mentions. So let's get started, shall we?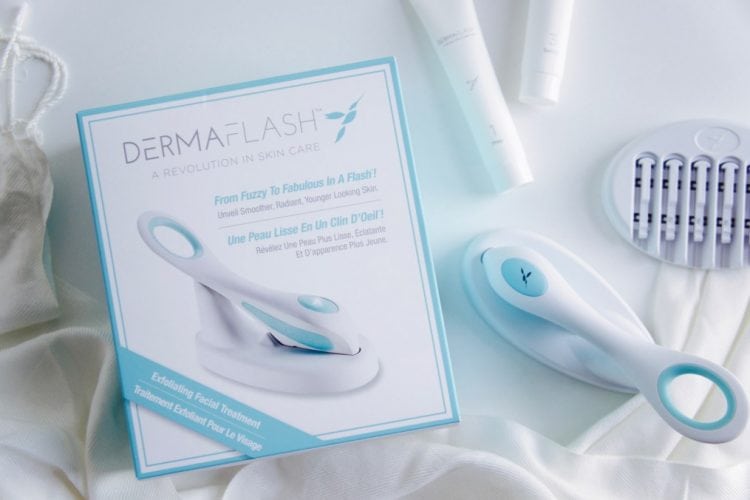 DERMAFLASH is an exfoliating device specifically created for the delicate skin on a woman's face. It removes dead skin and built up debris from the surface and removes that pesky peach fuzz and side burns. This once-a-week treatment might be a good exfoliation alternative for those with skin too sensitive for chemical exfoliation because the process is mechanical. As a bonus, thanks to you removing layers of dead skin, your favorite skin care products will penetrate and work even better. Your foundation will also go on more smoothly, and you might discover using less of it.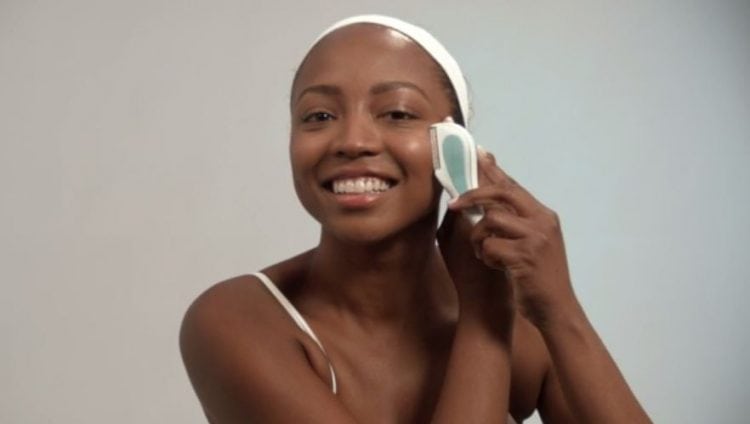 However, we wouldn't recommend you use it on areas with active acne breakouts–it will draw blood. After treatment your skin will feel baby smooth, if not a bit raw. The kit contains both a prep wash and a soothing finishing treatment. Cost, $189 Post script: for nearly $200, you should be able to exfoliate and remove peach fuzz from not just for face, but your whole body. The author tried it, and it worked. You can use this on your whole body to make it as smooth as a baby's buttocks, but beware–you can only use the blade one time. If you try to reuse, the apparatus will not work.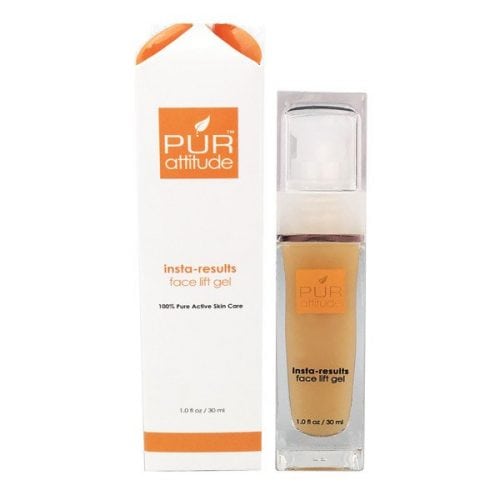 PUR Attitude Insta-results Face Lift Gel was a created by a company dedicated to providing safe and effective skin care–not just heavily-fragranced serums in pretty bottles. This serum is formulated to instantly plump up wrinkles and firm the skin to visibly erase fine lines, deep wrinkles, crow's feet, smile lines, and forehead furrows, but one benefit we really like and are kind of shocked it's not promoted is it's ability to remarkably reduce the appearance of large pores. No; we're not kidding–those tiny holes close tight and the effect lasts for hours. But while all the ingredients used in the serum are safe, it can be potentially drying, so make sure you face is slightly damp (not wet) when you apply and follow up with a light moisturizer. $65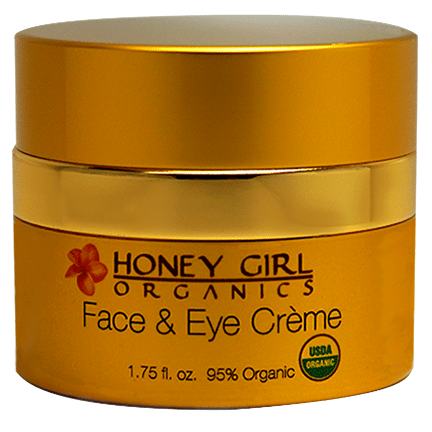 Honey Girl Organics is made freshly harvested organic beeswax and organic raw honey with is a natural antibacterial and anti inflammatory. Honey Girl Organics boasts that their products are so pure you can eat them, so super sensitive girls can rest easy. Their face and eye cream is so rich and soothing, especially during the cold, dry winter. It's also economically priced at around $32 and a little goes a long way.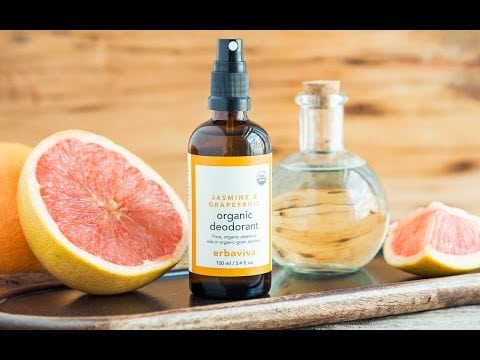 Erbaviva Organic Deodorant is made from pure organic essential oils and grain alcohol. Not only is it organic, chemical and cruelty free, it works. We're all for natural ways to keep your pits stink free, because the harmful ingredients in many commercial deodorants and antiperspirants have aluminum that have been linked to Alzheimer's and hormone disruption. For more on how icky commercial deodorants are, click here. Honorable mention in this product line are the Firming Salts and Firming Oil, which are heaven when used in combination for a pre-shower scrub. Deodorant is $26 but will probably last a year or two, depending on your funk levels.


Amazonia Potent Cell Renewal Nightly Rejuvenation Treatment is a mouthful to say, but it's worth every letter. We got a chance to speak with the creator, Stephany at the Indie Beauty Expo in Los Angeles, and learned what motivated her to create this product. "I wanted skin care that didn't just look pretty in a bottle, but actually DID something."
Don't let the fancy bamboo packaging fool you–what's inside is effective. The night treatment gently exfoliates the skin using natural ingredients like lactic acid and willow bark extract. Hylauronic acid plumps the skin, chamomile extract soothes, Guto Kola stimulates collagen production and lavender hydrosol promotes cell repair. This is definitively a luxury skin care line and will set you back $145. But you'll soon learn Amazonia is much more than a pretty bottle.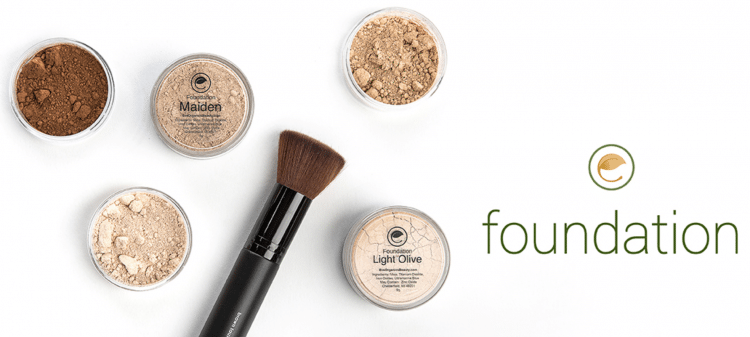 We absolutely LOVE that Eve Organics Beauty provides a spectrum of browns for women of color. Your blog mistress is currently wearing TOAST. It made for medium/dark skin tones with more yellow undertones than red.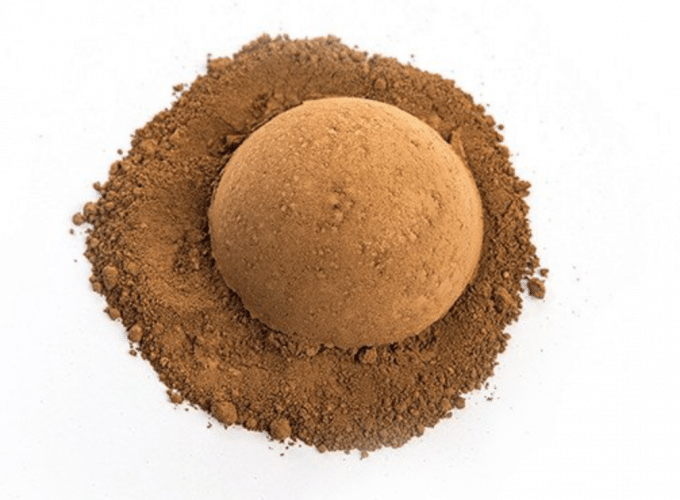 The mineral foundation feels light and won't leave a chalky, dull cast and brings out a "glow" without looking oily.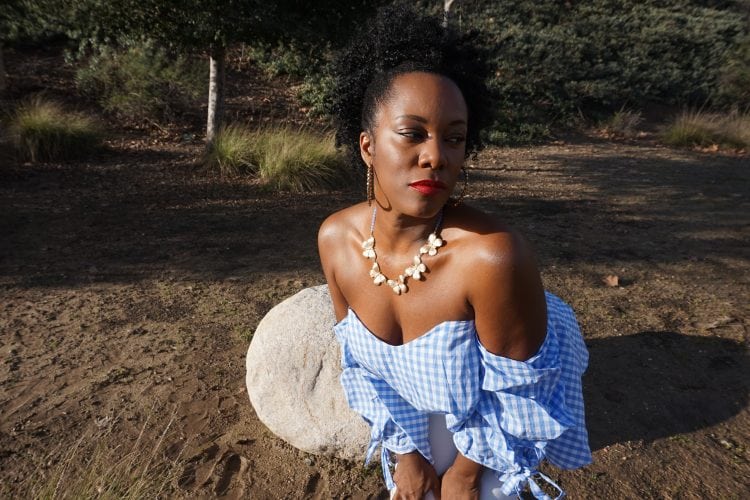 They have more to the line than foundation, and we're looking forward to trying some of the other items. Sit tight–we'll let you know. Cost $27.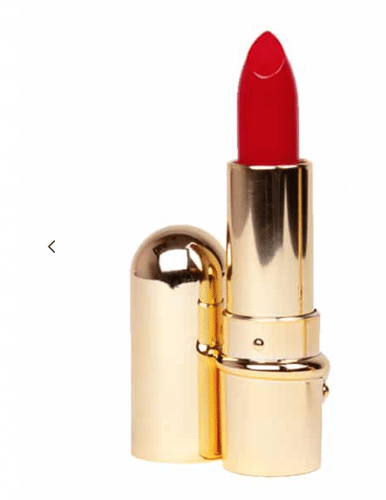 Julie Hewett is a Los Angeles-based hair and makeup artist who is seriously channeling Old Hollywood with her "Femme Noir" matte lipstick. Totally NOT drying, the key ingredient is camellia oil, touted for its high antioxidant content and anti aging properties. We love the super-rich payoff, velvety feel, and the fact that the line contains no cancer-linked parabens. Yours Truly is sporting it here. Fabulous, is it not?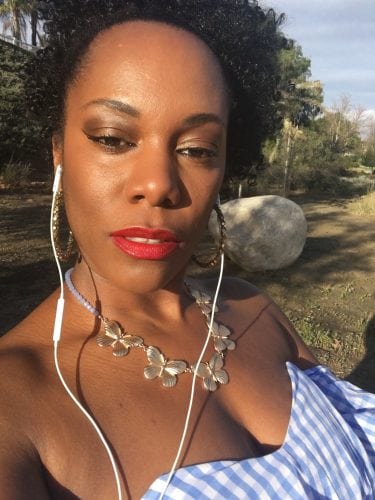 Cost, $24.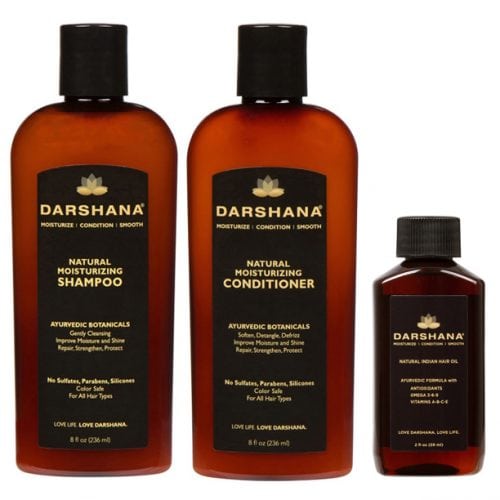 Okay; not even gonna lie. We don't like Darshana. We LOVE Darshana. Like...looooove. The creator of the line, Darius Irani, was inspired by the hair grooming practices of the people of India–the home of his father. He saw him use all sort of oils in his hair, and well…we all know that Indians have amazing hair, right? He threw in a dash of Ayurveda and presto! Darshana was born. The company started with the oil, but once word caught on (NaturallyCurly.com gave them an award for 'Best of the Best') they decided to expand the line with a shampoo and conditioner. Yours Truly used all of them, and the shampoo smells delicious and cleans without stripping, and the conditioner, combined with the oil gives amazing conditioning and slip so there's less breakage and shedding when detangling. The formulations are pH balanced so your hair feels amazingly soft. For Afro-textured hair, be sure to leave a bit on once you towel dry. You'll thanks us later. Ingredients like honey, organic aloe, provitamin B5 for long-lasting moisture in addition to the oils and your hair will love you forever. Buy the complete set for $66.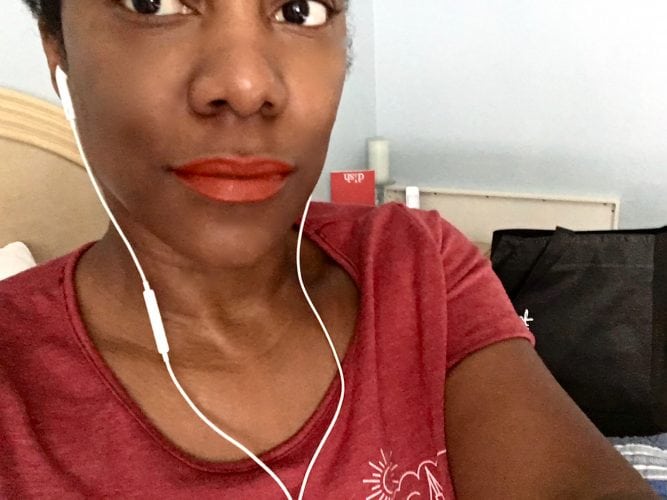 Au Naturale Cosmetics
We're big fans of Au Naturale, and we've been raving about them for a while. They've got some major innovations on the way, including a spray mineral foundation powder and a lip stain. We've tested the stain and not only is it emollient and long-lasting, the colors are deep and rich. But if you want to try it, you'll have to wait a month or so. They'll make their announcement soon.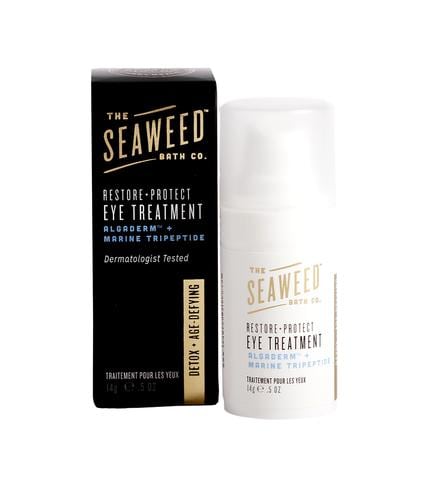 The Seaweed Bath Company has come a long way since its humble beginnings. Beyond Black & White was there when they first debuted their seaweed-based bath products at the Natural Product Expo. Now their products can be found at Whole Foods, Sprouts, and other places where healthy beauty products are sold. They've now expanded the line to include facial care, and we're so here for it. The Restore-Protect Eye Cream can be used day or night and works to reduce fine lines and make your eye area look more refreshed. Honorary mention to their Restoring Marine Night TherapyCream. Both products (and the entire line for that matter) harnesses the power of seaweed extract to improve the overall condition of the skin and contains no potentially irritating fragrance.