I've got to be honest. I gave up on the Bachelor/Bachelorette series by the second season when it was clear it was mostly fabricated nonsense exploiting women's Cinderella fantasies. And the cattiness and competition for the attention for one man is honestly kind of gross. Not to mention the pathetic token black chick who, like the one black guy in a horror movie, is the first to get the axe.
But something interesting enough with this season's Bachelor has gotten my transient attention–Ben and Jubilee.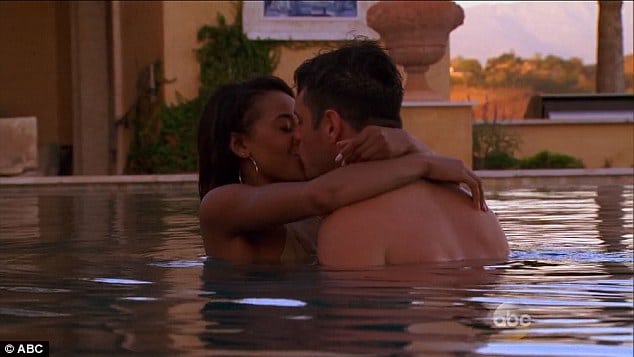 Of course Ben's attention to the black chick is ruffling the hen feathers of all the blonds cheerleaders who probably can't for the life of them figure out why on earth he would want her when he's got all these white women standing on pedestals for him.
Here's what the Daily Beast had to say about all of this:
Jubilee Sharpe worried on last week's Martin Luther King Day episode that Ben Higgins "has a type and it's not me at all," she might as well have just called out the network. On a show with a notorious penchant for one kind of woman—in a nutshell: young, blond, demure, and almost always white—Jubilee stands out. Black, Haitian-born, Jubilee is a war veteran. She's socially awkward and obsessed with hot dogs. She refuses to attend a mean-girl meeting where she is the intended target. And she has a backstory so tragic—she's the only surviving member of her family—that only Emily Maynard's could rival it.
Jubilee is such an anomaly that one of the four Laurens competing for the bachelor's love laments, "Ben wants to have a wife that will be friends with all the other soccer moms." Jubilee, the blonde had concluded, is not that kind of girl. Twitter erupted with charges of microaggressions and low-key racism. (Take a read of the full article here.)
And then there's the issue of his love for caviar and her love of hot dogs…
Here's my take…