I like cucumbers as much as the next person, but too much of anything is just…to much. I'm very, VERY new to the world of canning and preserves, and I'm a little paranoid about the whole sealing process. Don't want to accidentally kill anyone by creating a virtual petri dish of flesh-eating bacteria.
That's why I'm starting slow with things that are prepared and stored in the refrigerator. Since I have two different cucumbers, carrots and dill growing in the garden, I thought I'd give it a go this weekend.
Pickling is an ancient preserving method, but that doesn't mean it's not possible for me to muss it up. What makes for a good dill pickle is crispness, a zing from vinegar, and some added spices like dill, peppercorns, red pepper flakes, salt and garlic. You can save money on the front end and pick up some pickling spices from a well-stocked store. It also turns out that pickles aren't void of nutrition–it's a good source of Vitamin K, and unfortunately a good source of sodium. Regardless of the vitamins, those with high blood pressure should opt for low-sodium varieties. Pickles also have an appetite suppressing effect, at least for me.
First I harvested, cleaned, and cut my cucumbers and two carrots.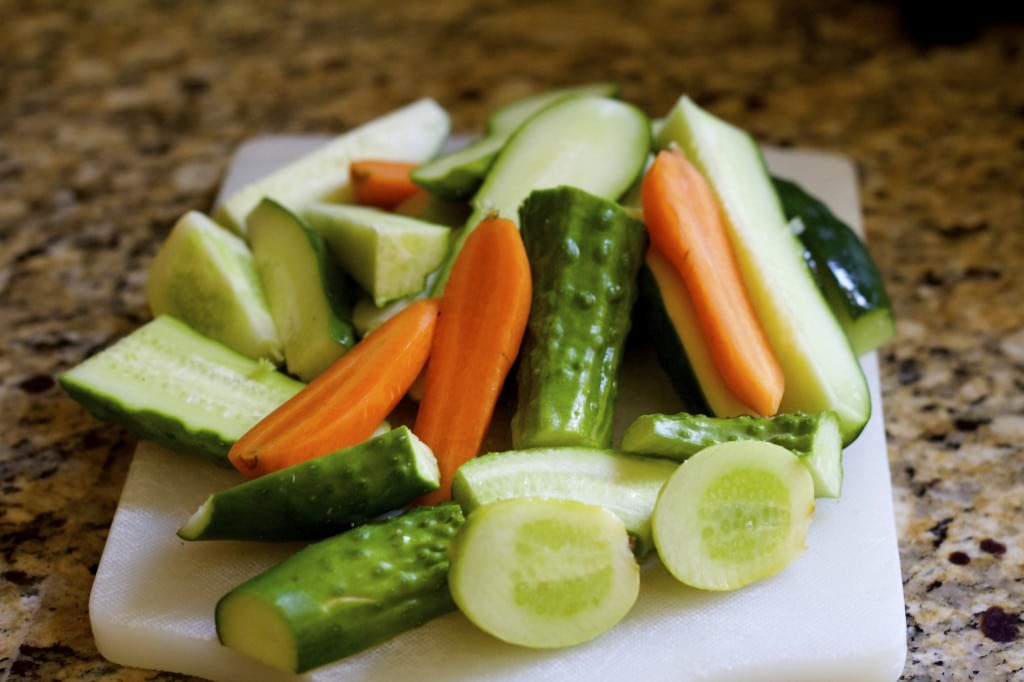 Then I prepared my jar in a pot of boiling water to kill any pesky germs and started my brine in a sauce pan. I packed the pickles and carrots in tight and then poured in the brine.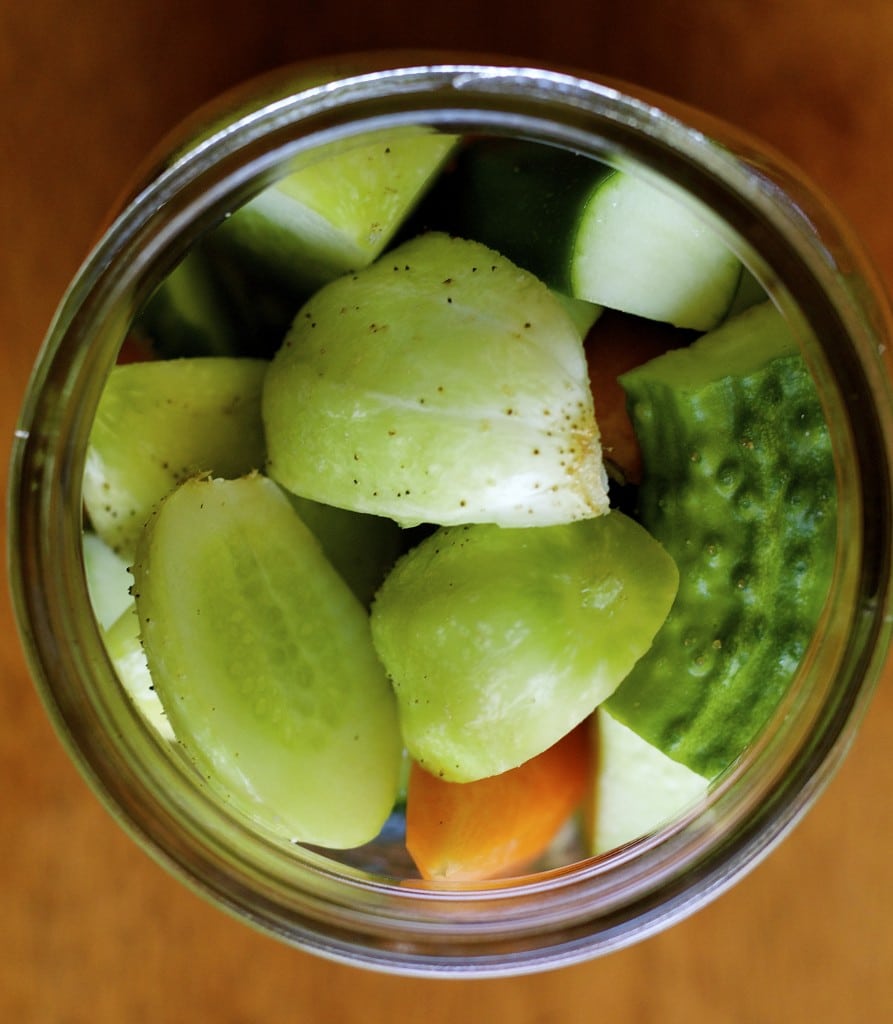 Then, time to add the brine and seasonings, then cover with the top until the contents reach room temperature.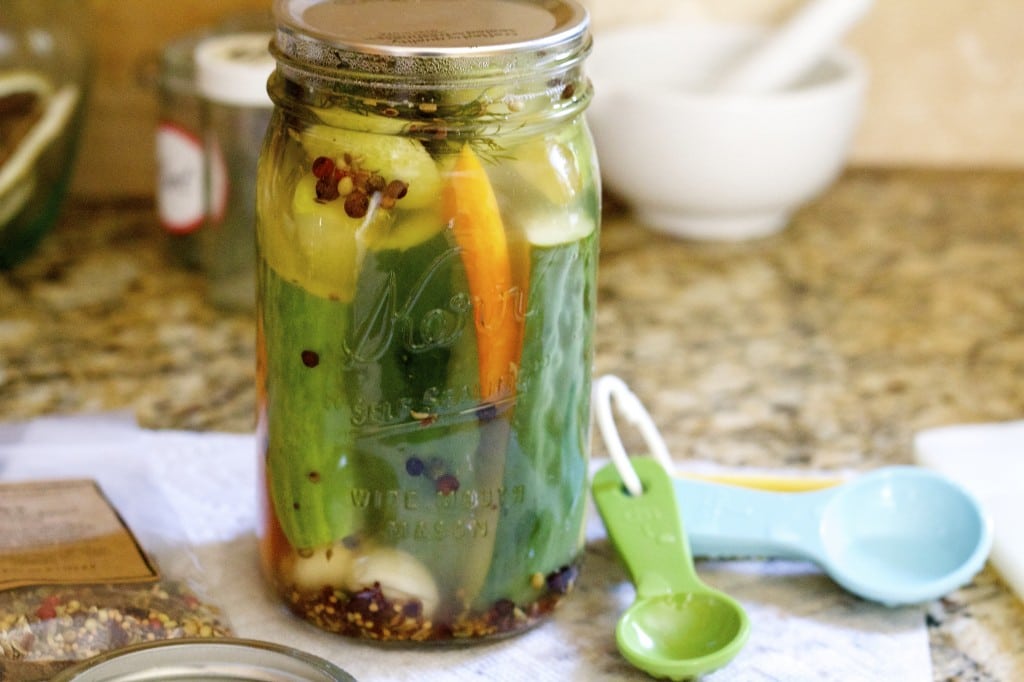 I sort of merged this recipe with one that I found in a book called Food in Jars, which is geared toward small-batch preserves. I used mostly white vinegar instead of apple cider vinegar, and I'm glad I did. The original calls for all apple cider vinegar, which lends an unwanted sweetness to the pickles, and I HATE sweet pickles. You can find the recipe here.